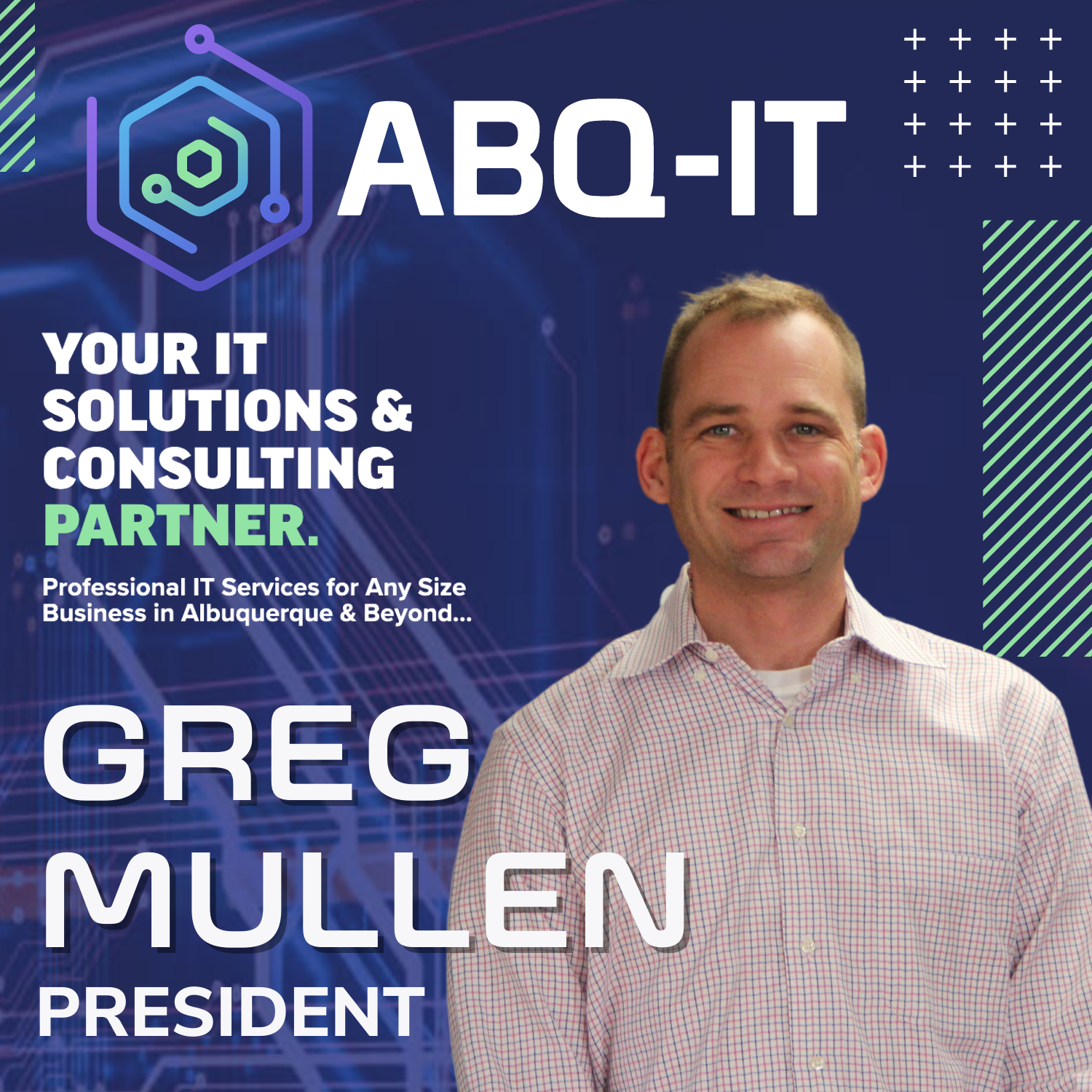 Greg Mullen
President
Read Bio ›
Greg Mullen
President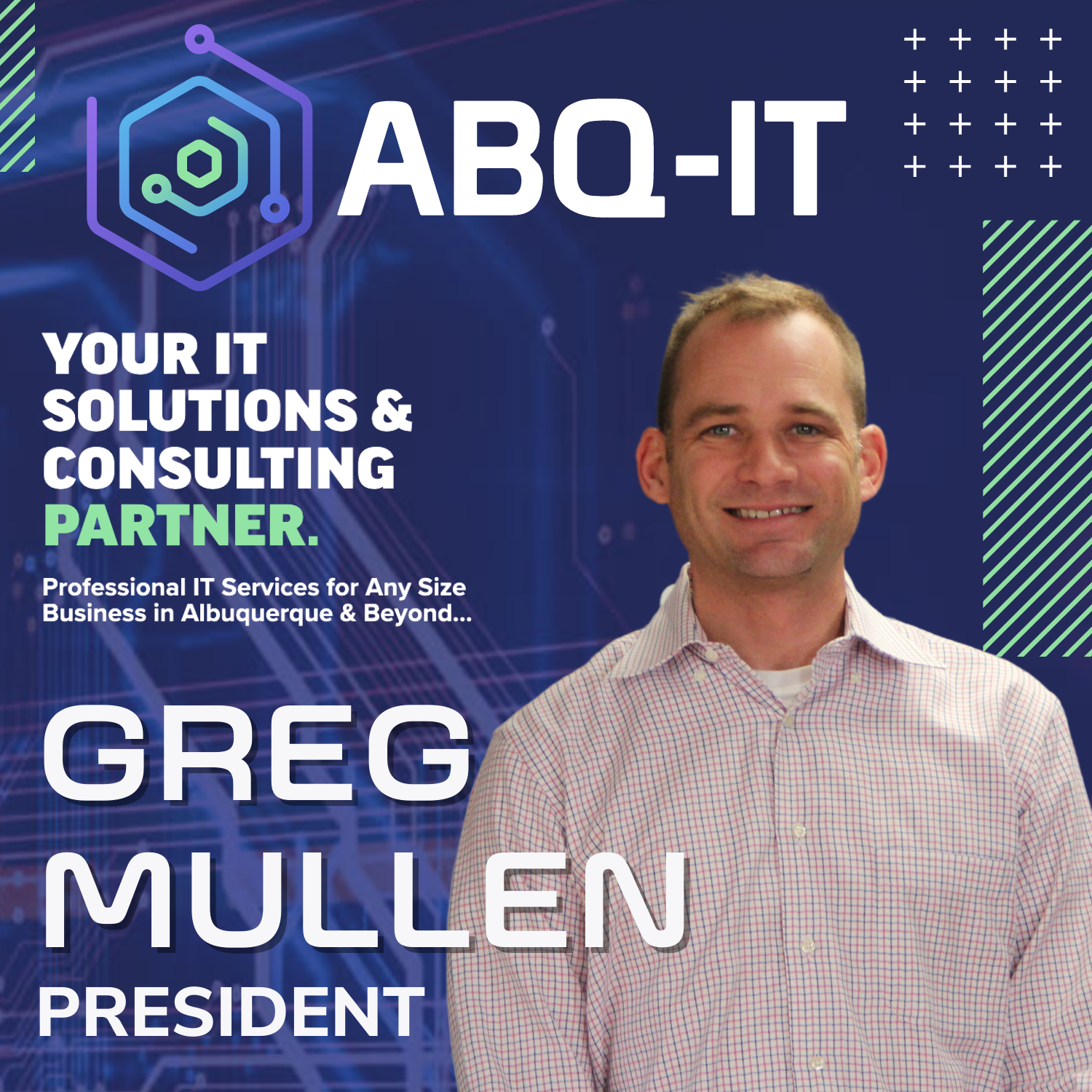 Having co-founded several companies, Greg can be called a serial entrepreneur and passionate business owner. Greg co-founded Albuquerque Computer & Electronics Company (ACER) in 2008, specializing in end-of-life IT asset management (ITAD) and ABQ-IT in 2016, providing comprehensive IT consulting and support. He remains President of both companies today.
In July of 2020, Greg became a published author with the launch of a book he co-wrote titled "Managing Your Business Risk in the Cybersecurity Minefield," which quickly climbed to best selling status in multiple categories. Outside of running two companies, Greg and his wife Vanessa enjoy homeschooling and staying close to family and friends.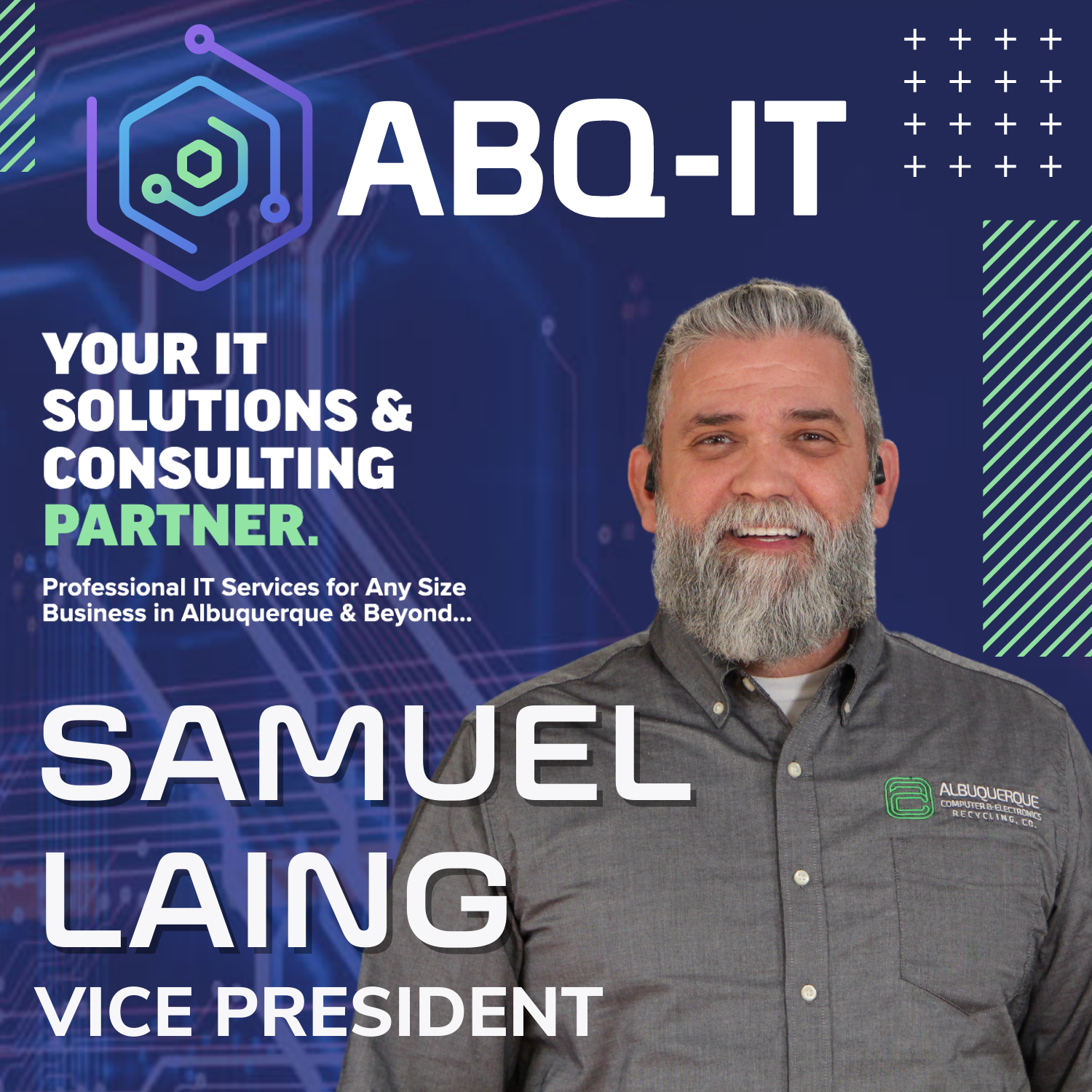 Samuel Laing
Vice President
Read Bio ›
Samuel Laing
Vice President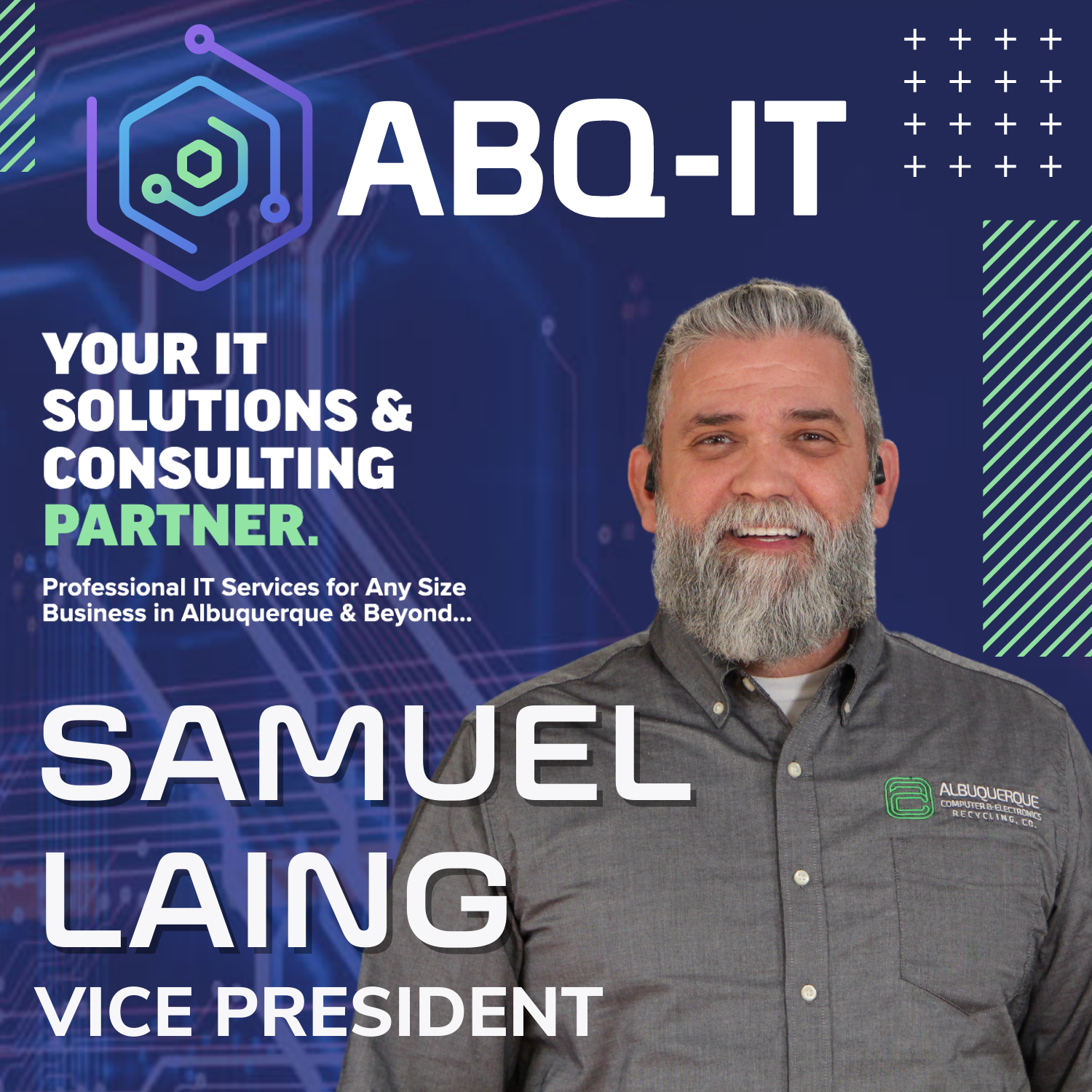 Sam has been with Albuquerque Computer & Electronics Recycling since 2013 and was instrumental in co-founding ABQ-IT. Sam is our expert on cabling and hardware. He has many certifications, including Society of Cable Telecommunication Engineers (S.C.T.E), National Cable Television Institute (N.C.T.I), Broadband Cable Telecommunication Engineers (B.C.T.E), Basic Electronics (B.E), and Satellite Broadcasting & Communications Association (S.B.C.A).
He's also passionate about reusing and recycling, so he loves educating our customers on if/when they need something new or if hardware can be refurbished or recycled. Sam loves helping businesses that other IT companies haven't been able to serve.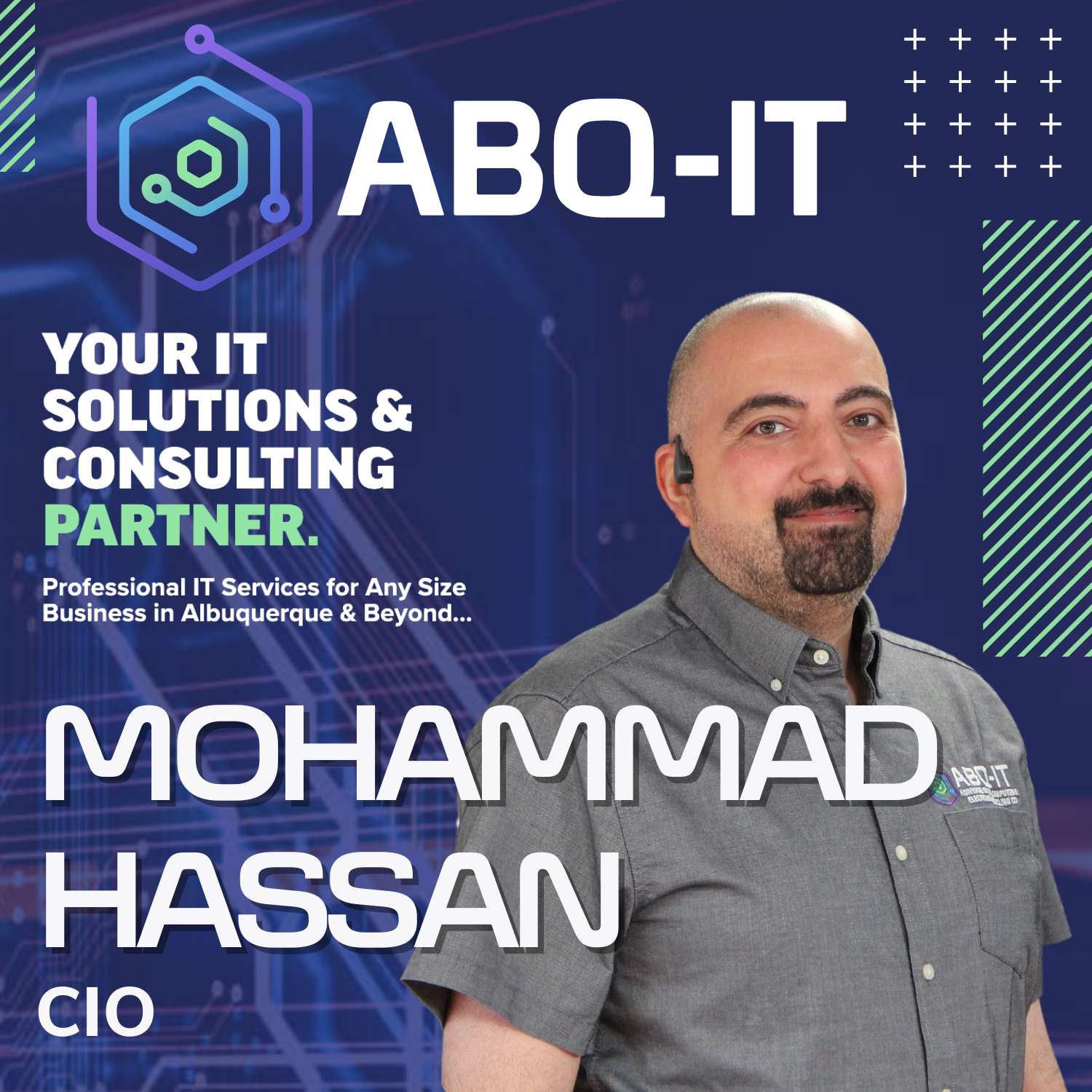 Mohammad Hassan
CIO
Read Bio ›
Mohammad Hassan
CIO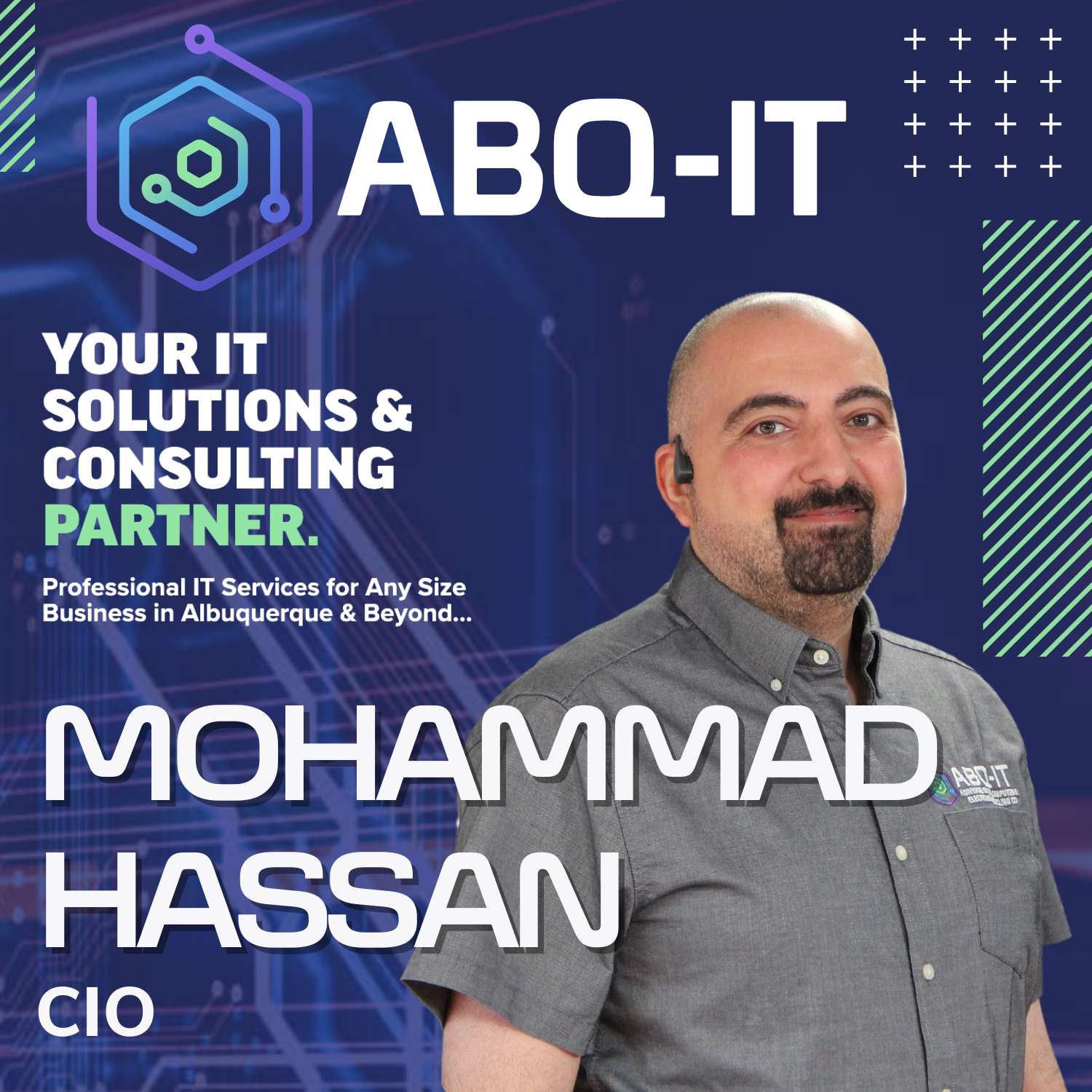 Mohammad has been working with computers for close to 20 years and has extensive training throughout IT. As a co-founder of ABQ-IT, Mohammad works with our clients with high-end needs including servers, networking, security, performance, and other more complicated and advanced tasks. He is a Cisco Certified Network Professional (CCNP_BSCI) as well as a Cisco Certified Network Assistant (CCNA). In addition, he has a degree in Petroleum Engineering and is working towards another degree in system administration.
When it comes to working with ABQ-IT clients, Mohammad is an expert in making sure clients get the exact technology they need. While he has experience managing IT for multi-national companies, he also cares about small businesses and supporting their unique requirements. Today, with the wide variety of hardware available, Mohammad helps customers find a low-cost solution that meets their needs.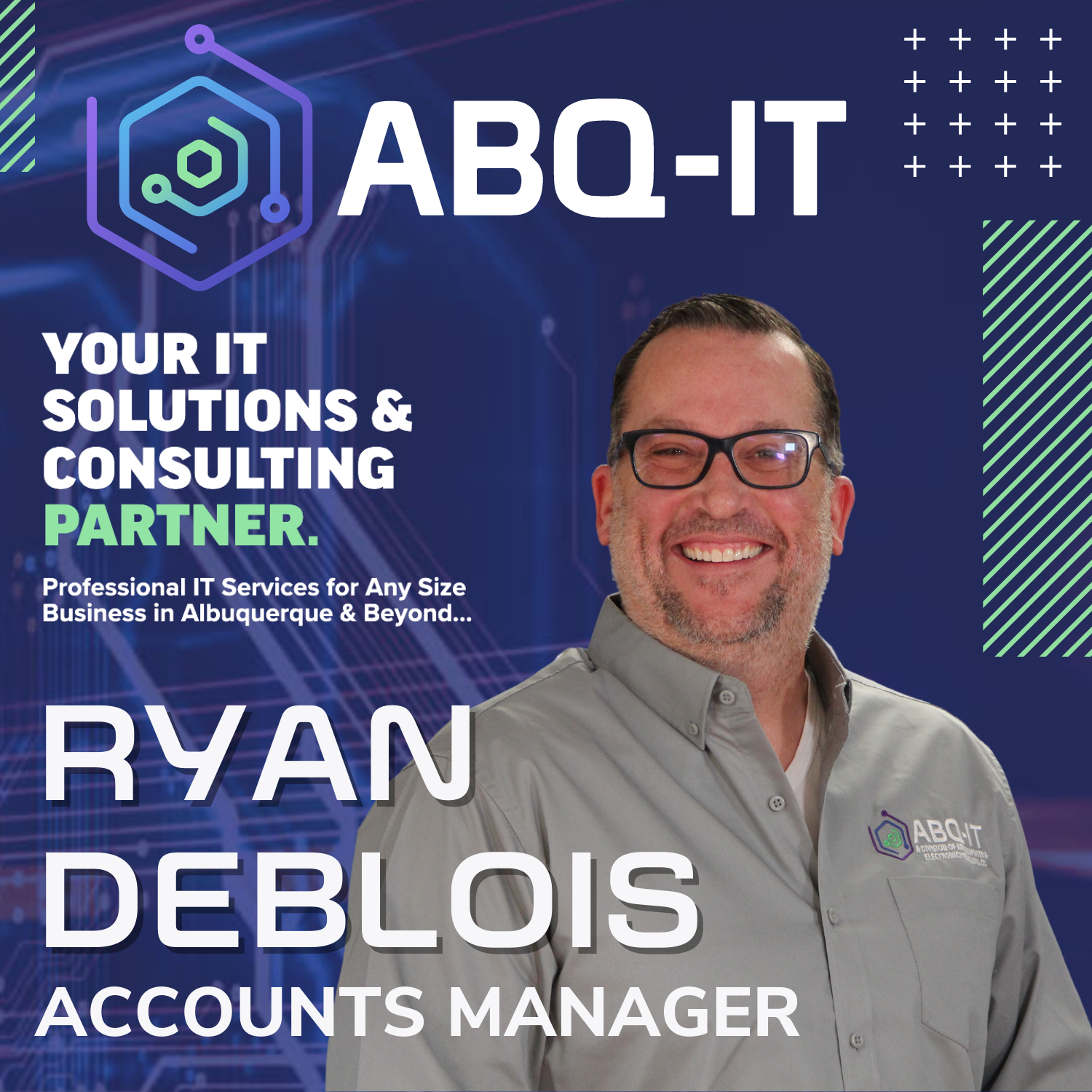 Ryan DeBlois
Accounts Manager
Read Bio ›
Ryan DeBlois
Accounts Manager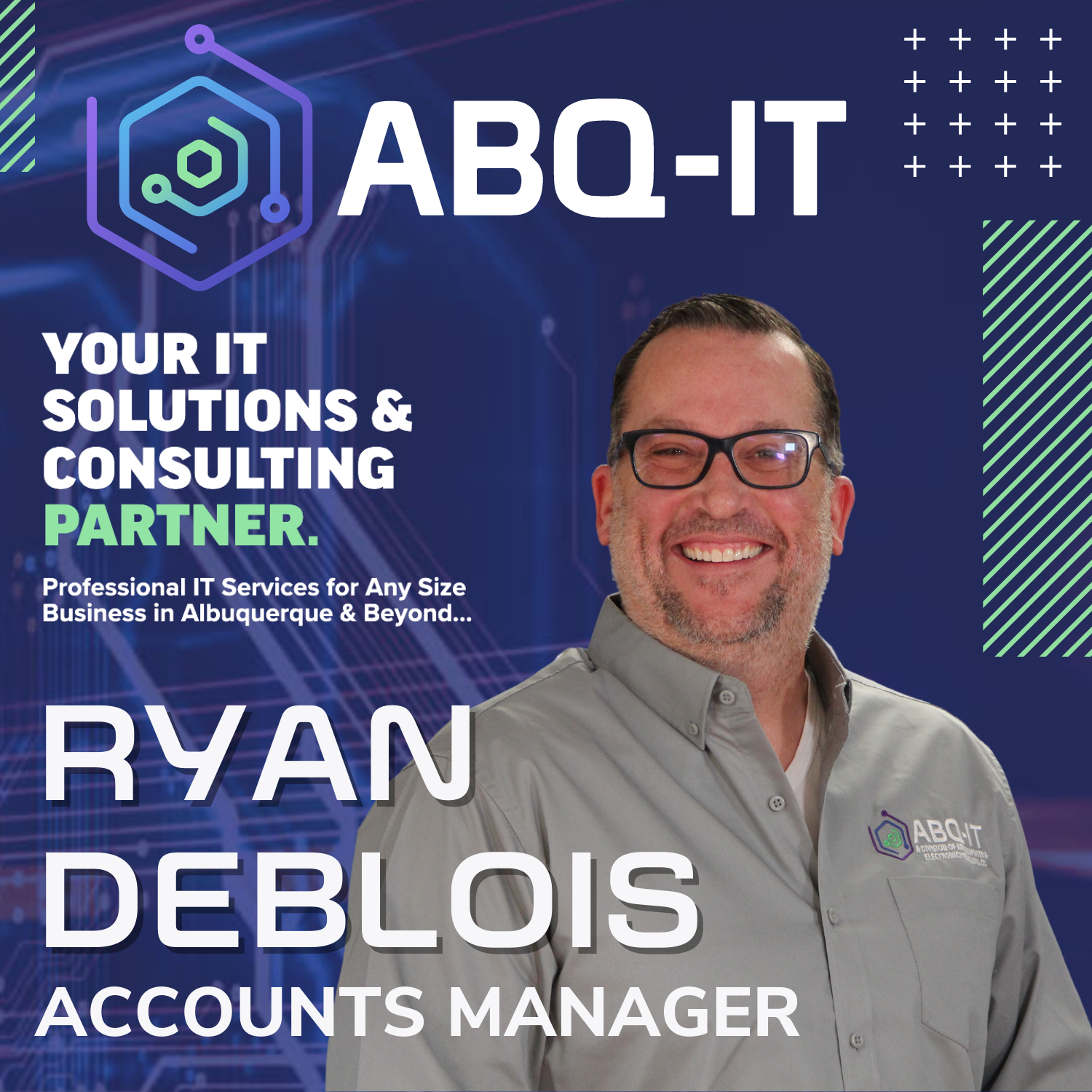 Ryan has spent most of his career in the healthcare field (management and marketing), earning his MBA in Healthcare Administration. Now that Ryan is on the team at ABQ-IT, he is excited about broadening his knowledge and offering solutions to healthcare organizations struggling with their IT services. Ryan brings his marketing expertise to our team and is excited about how our all-inclusive, end-to-end model saves our clients money and eliminates their frustrations.
Ryan is a native New Mexican. He grew up in Albuquerque and has a passion to see local businesses succeed, including on the IT front. When he's not working, Ryan spends most of his time outdoors.