Restaurants, Bars & Grills and Shops in Albuquerque Original Townsite - Albuquerque, NM
Albuquerque Original Townsite has Shops, Bars & Grills and Restaurants we'll discuss in this short post. First, a quick introduction to the area.
Realtor.com states "Albuquerque Original Townsite is a popular neighborhood for home buyers who can afford to buy a home in the median price range of $300K.
"Top Schools in Albuquerque Original Townsite
Albuquerque Original Townsite hosts 3 public schools rated good and higher by GreatSchools. You can also find 1 private and charter school.
"You can find dozens of grocery stores, and hundreds of cafes and restaurants in Albuquerque Original Townsite."
505 Central Food Hall
"Albuquerque's urban food hall featuring 9 local vendors. 505 Central has something for everyone: Mexican street tacos, burgers and fries, seafood, vegetarian dishes, Japanese ramen, Detroit-style pizza, local beer, wine, cocktails, and desserts."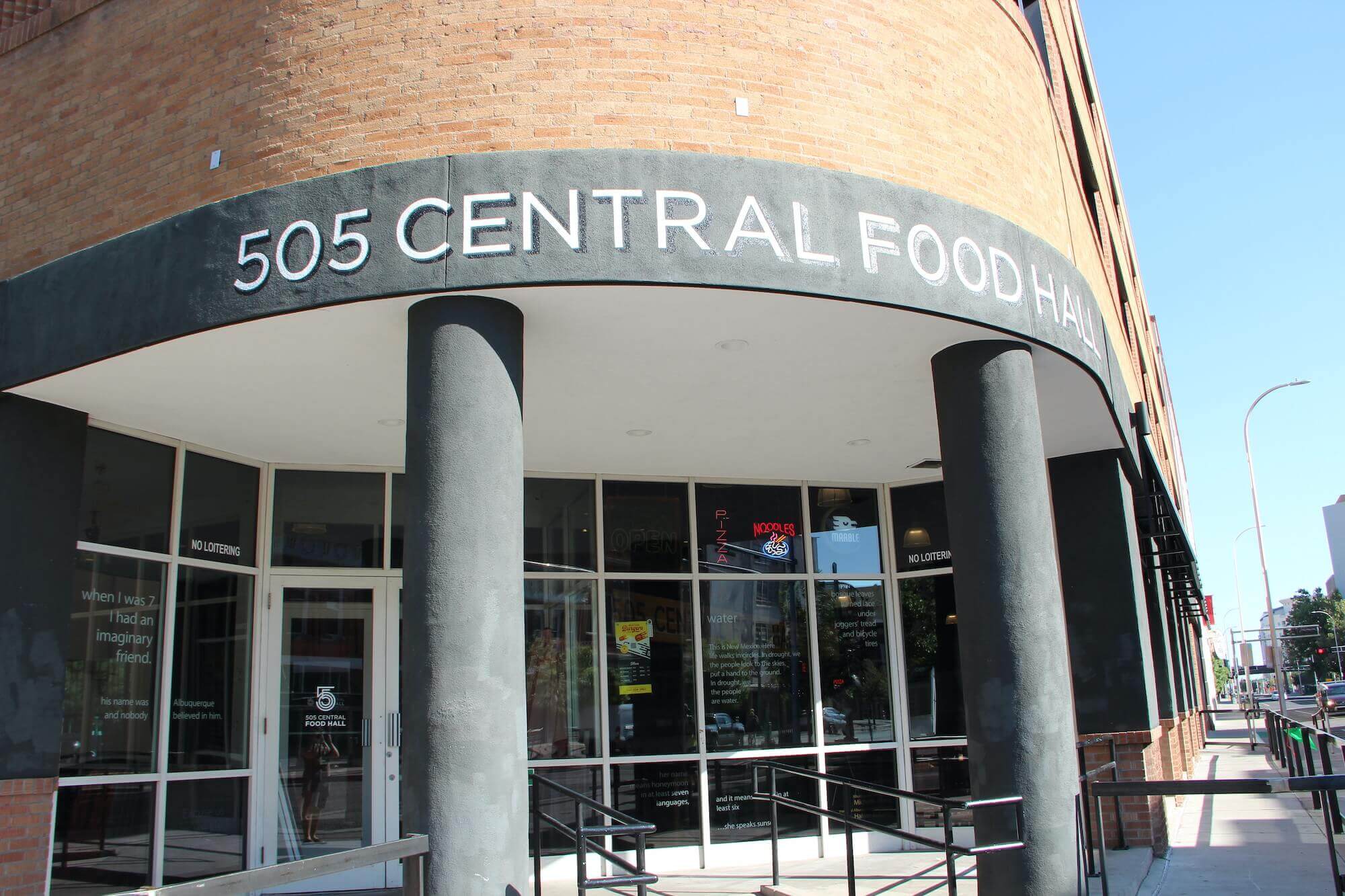 Here are just a few of the vendors as seen on 505 Central Food Hall's Website:
KUKRI CHICKEN
"(Coming Soon!)  kuKri is bringing spicy and savory chicken to the 505 in early 2022. Hot chicken tenders, fried chicken sandwiches, and hot wings will be paired with house-made coleslaw and delicious waffle fries. From the owners that brought you Tikka Spice, voted "Best Food Truck" in Albuquerque!"
TINO'S TACOS
"Authentic Mexican. Fresh and filling tacos, burritos, quesadillas, and enchiladas. Add a house-made agua fresca for the perfect meal."
THICC PIZZA CO. 
"THICC is a new pizza concept focusing non-GMO, mostly organic and local ingredients for their 8" x 10" steel pan square pies. Co-owners Seth Beckley and Felicia Meyer playfully call the pizzas "fat pies" because of the thiccness of the pizzas golden cheesy crust."
With over 250 reviews Central they have a 4.3 star rating. Here are some things being said about this great place: 
"Enjoyed tacos from Tino's Tacos, beer from Moonwalk, and tears from Cosmic Connections. All of the food was tasty, but it's really the "food hall" ambience that makes this a great spot to visit. Lots of available seating in multiple areas of the Hall provide ample space for visitors, while the food options cover just about every ethnicity and palate. Wasn't too busy on a weeknight, but wasn't dead either. We enjoyed a table In the middle of the Hall that allowed us ample people watching opportunities. Will be back for sure!" - Review by Shopping Bag

"Nice variety of food choices and good location. We tried THICC Pizza and it was amazing! We plan to return to try another one soon!" - Review by Mari Mar
Bourbon & Boots
"Located at the Crossroads of historic Route 66, in the heart of Downtown Albuquerque. We bring you dancing, sports, and some of the best cocktails in the Southwest."
"My wife enjoy having a good dinner and dancing here quite often. Your staff is personable and always pleasant.  The secretary person Johnathan is especially great because he is welcoming and keeps a out for us customers plus a good person." - Review by Carlos Sandoval

"This place is great. One hell of a old fashion. The amazing food is great to. Had  a burger, house made nachos, and cheese fries. Great tasting and what should be expected for a sports bar. I want to thank this establishment for the great service, great food, and amazing cocktails. From a Denver visitor, I will be back. Great job everyone. Thank you so much. You must visit this place." - Review by Sean Brown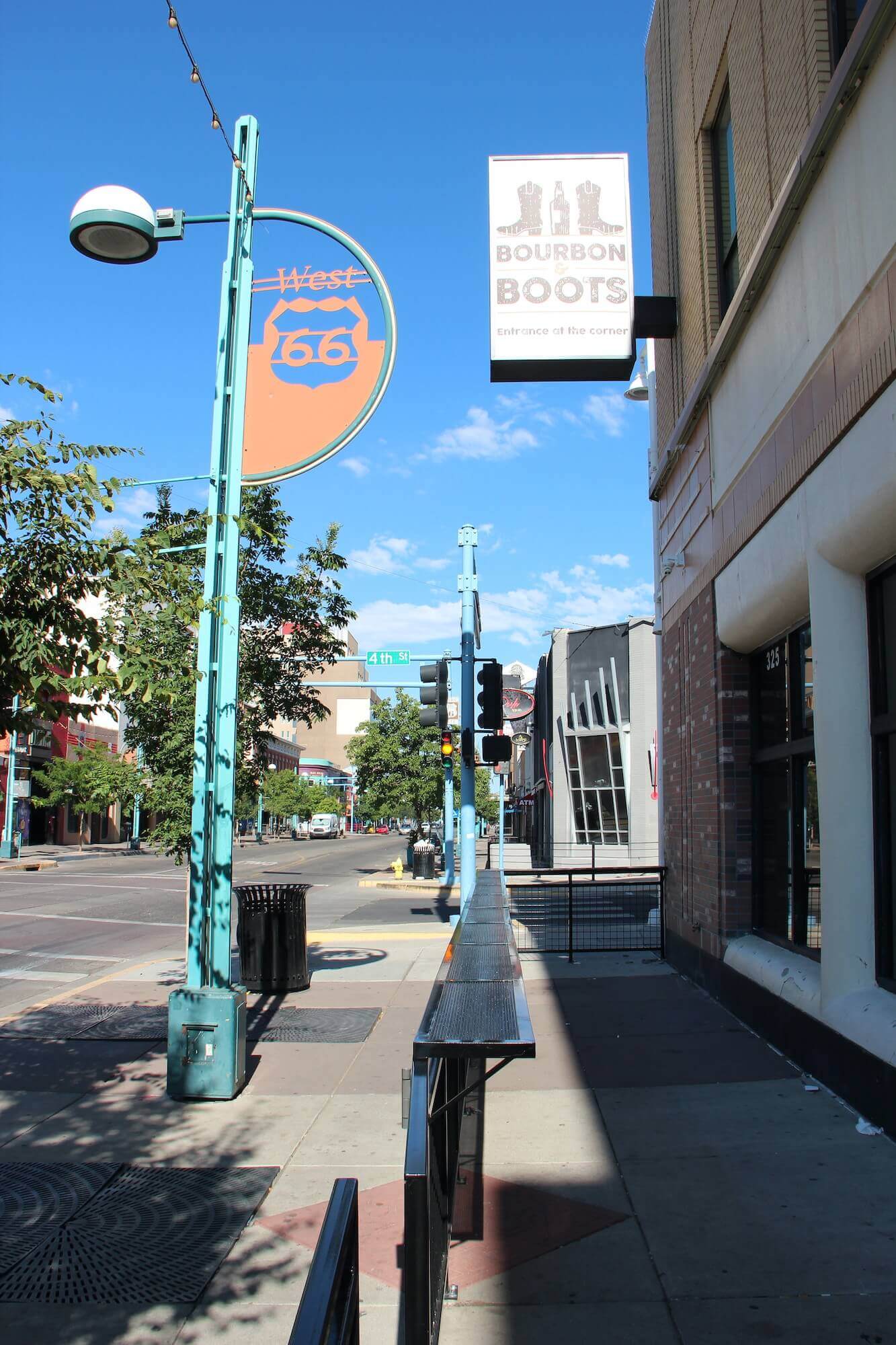 The Man's Hat Shop
"The Man's Hat Shop, located in Albuquerque, New Mexico for 73 years, is a complete custom shop and with over 5,000 hats and caps in our inventory. Cleaning and Blocking has been a specialty for 73 years. We can surely outfit you with quality head-wear you will be proud to own."
Here are some things happy customers are saying about the Men's Hat Shop:
"Not just for men in my experience!! They'll help you with hats that you didn't even buy from them. I picked up a gorgeous blue hat with brown strap last time. This place has been around my whole life, they must be doing something right. Had a great conversation with the man behind the counter who I assumed was the owner." - Review by Laila Archuleta

"Saw this place on Fox News the other day. I am newly retired and moving to Arizona and wanted to treat myself to a nice hat and also one for my wife. Went in right when they opened and was greeted right away. I discussed what I was looking for and he took over. I was fitted and tried on lots of hats and had so much fun. I ended up getting 3 hats for myself and one for my wife and son. I would recommend this place to anyone and everyone who happens to be lucky enough to be in Albuquerque. 100 thumbs up thanks for the experience." - Review by Me We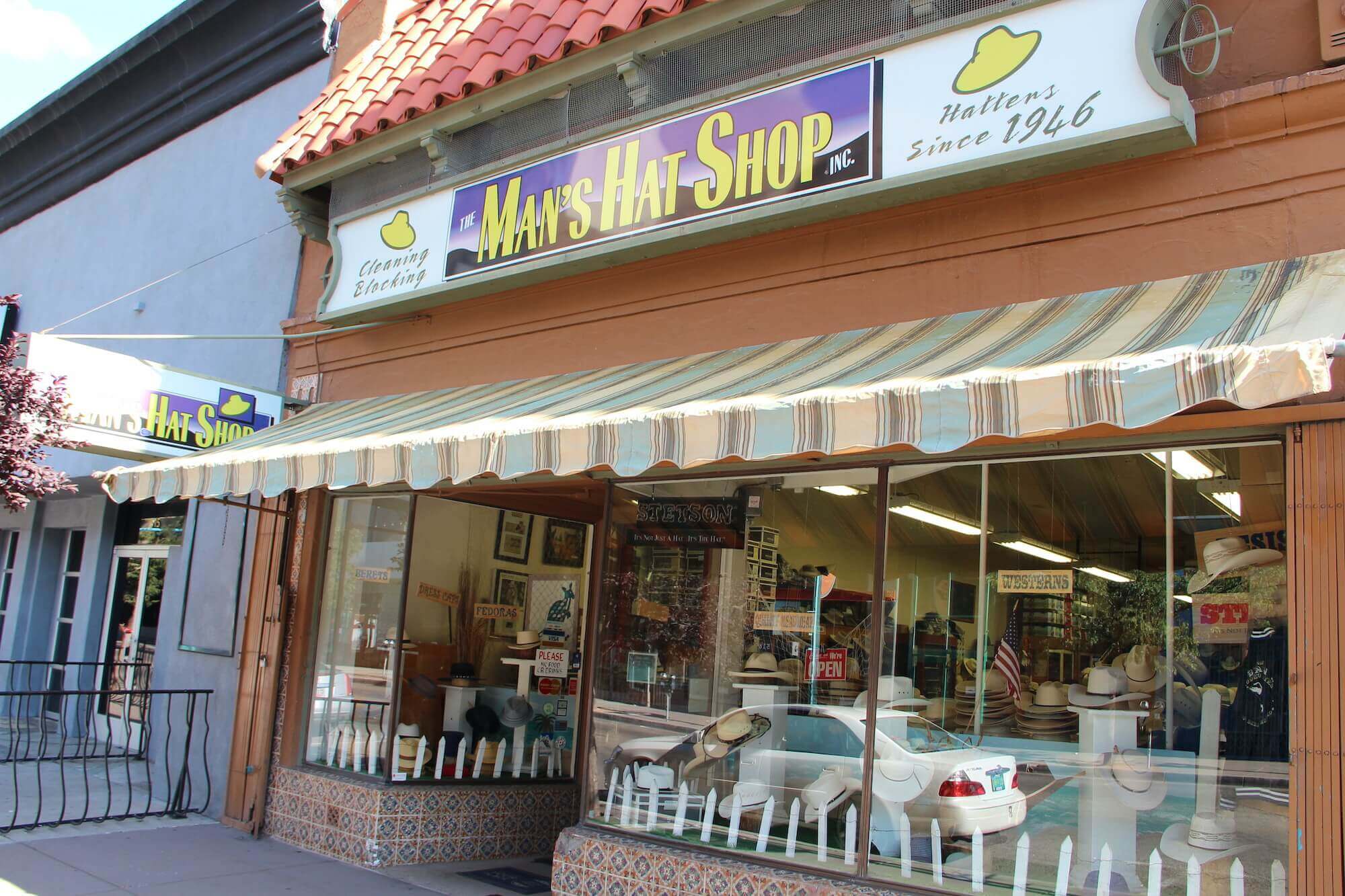 Driving Directions from The Man's Hat Shop to ABQ-IT
14 min (8.4 miles)
via I-25 N
Fastest route now due to traffic conditions
The Man's Hat Shop
511 Central Ave NW, Albuquerque, NM 87102
Get on I-25 N from Tijeras Ave NW and Dr Martin Luther King Jr Ave NE
6 min (1.5 mi)
Follow I-25 N to Pan American Frontage Rd N. Take exit 231 from I-25 N
5 min (5.7 mi)
Take Ellison St NE to Hawkins St NE
3 min (1.2 mi)
ABQ-IT
3734 Hawkins St NE, Albuquerque, NM 87109
How much does IT support in Albuquerque cost?
It's hard to know without having a discussion and seeing what the problem is how much IT services cost. What we can tell you is we always offer free consultations before providing you with a quote. We think it's important to gather all the essential information before providing you with possible plans of action and a quote.
Can you send someone out to help with my Albuquerque IT problems today?
The chances are likely that we can help you on the same day, as long as we can arrange it with our current staffing and scheduling. There is an additional charge for rush service, but we know your IT is essential to the successful operation of your business, and we want to get you up and running as soon as possible.