Arroyo del Oso North Close to Excellent Schools
Arroyo del Oso North is the neighborhood on the northeast corner of Arroyo del Oso Golf Course and Arroyo del Oso Park. It's conveniently located close to a handful of the best schools in town—Albuquerque Academy and Albuquerque Academy Middle School. Here are the other highlights of Arroyo del Oso North.
Best Apartments in Arroyo del Oso North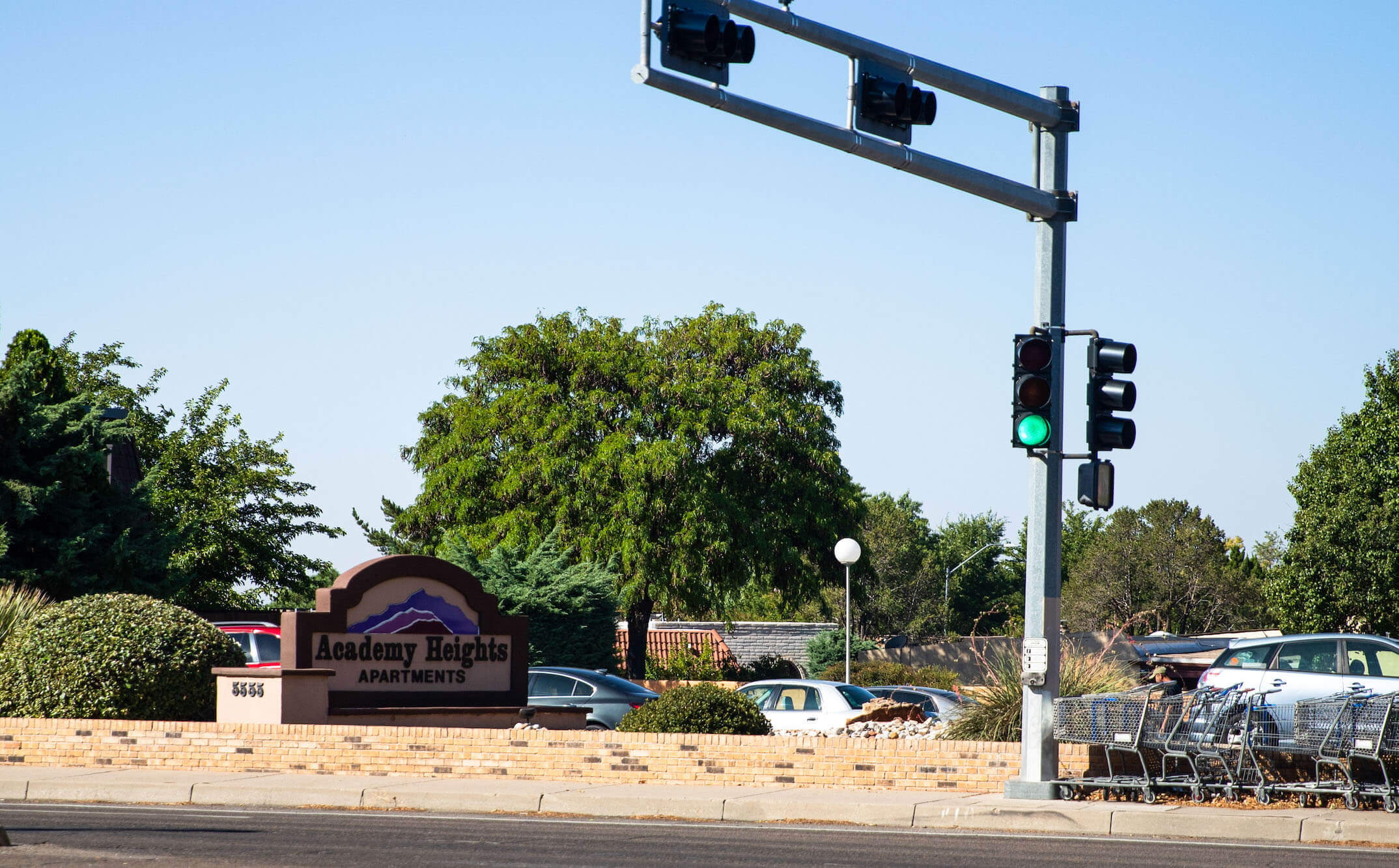 If you're looking for an apartment complex in the Arroyo del Oso North neighborhood, check out the Academy Heights Apartments. People report that the living is not bad for the price, although some Google reviews comment that it is noisy since it's so close to a busy road (Wyoming Blvd. and Academy.) Others comment about the friendly and helpful staff. Units are one or two bedrooms, there is a heated indoor pool and hot tub, and all units have stainless steel appliances and private patios.
Doctors Offices in Arroyo del Oso North 
This area has many office buildings, so you'll find many private practice doctors have offices in Arroyo del Oso. One of these is Academy Orthopedic Clinic. They specialize in arthritis and joint pain and chronic pain. One Google reviewer shared, 
"Dr. Epstein is the BEST. On my scheduled visits, she always shows much concern about me and my condition with my knees. She listens to me and gives me her best advice."
Another clinic in this area is Albuquerque Vision Care and Advanced Eyewear. This optometrist offers family eye care, pediatric eye care, and treats more specific conditions like myopia control, hard-to-fit contacts, and dry eye treatment.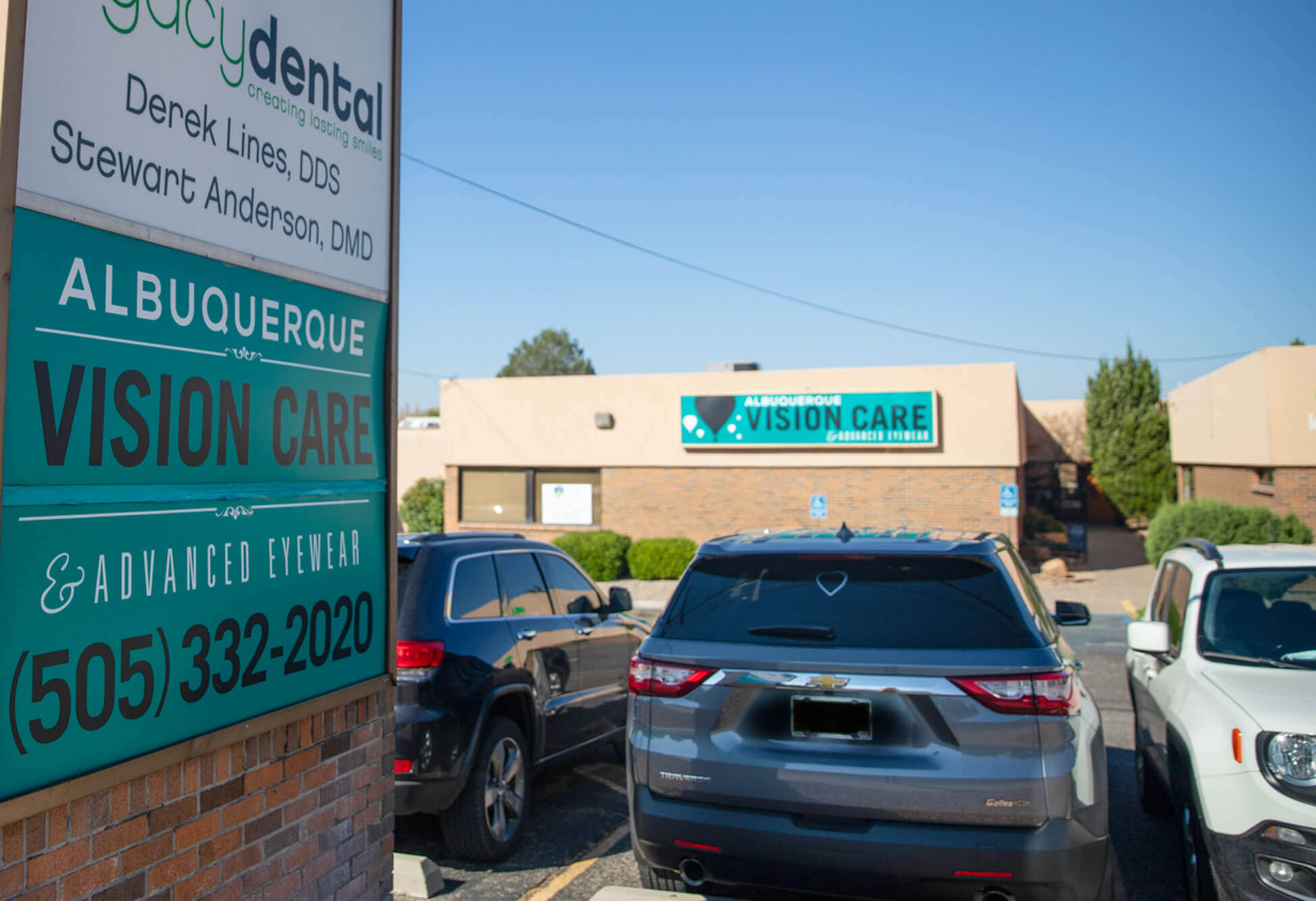 Driving Directions from Albuquerque Vision Care and Advanced Eyewear to ABQ-IT
Drive 9 min (3.9 mi)
Albuquerque Vision Care and Advanced Eyewear
5343 Wyoming Blvd NE # 2, Albuquerque, NM 87109, United States
Continue to Wyoming Blvd NE
22 s (220 ft)
Head northeast toward Wyoming Blvd NE
118 ft
Turn right toward Wyoming Blvd NE
39 ft
Turn left toward Wyoming Blvd NE
62 ft
Take San Antonio Dr NE to Ellison St NE
7 min (2.9 mi)
Turn left at the 1st cross street onto Wyoming Blvd NE
1.4 mi
Use the left 2 lanes to turn left onto San Antonio Dr NE
1.5 mi
Continue onto Ellison St NE
1 min (0.4 mi)
Turn right onto Jefferson St NE
19 s (0.1 mi)
Turn left onto Hawkins St NE
 Destination will be on the left
1 min (0.5 mi)
ABQ-IT
3734 Hawkins St NE, Albuquerque, NM 87109, United States
Can ABQ-IT set up a network for a small business?
Yes, absolutely. You don't have to be a company with hundreds of employees to gain the benefits of operating your computers on a network. Networks allow various monitors to share information seamlessly since all data is stored in the same place. ABQ-IT sets businesses up with the hardware, cabling, a file server, and anything else needed.
What Kinds of Services Do I Get With Managed IT Support
With Managed IT Support, we offer complete "IT In A BOX" or Ala Carte. Whatever it takes to run your business or just a small part. You let us know and we'll build a service agreement that fits.