Fair West in Southeast ABQ Near Events Center
Fair West is the neighborhood conveniently located to the west of the fairgrounds/ Expo New Mexico. Tingley Coliseum is right across from the Fair West neighborhood as the home to many semi-pro teams, concerts, and other fun events. There are also outdoor venues and a few different cultural venues. But besides all this, Fair West has a number of local treasures of its own.
Best Restaurants in Fair West ABQ
You'd expect there to be some great restaurants near an events complex, and there are. Some of the best restaurants are authentic and unique. One that locals love is Panaderia Eterna Primavera. It's a bakery, market, and their kitchen serves up traditional Guatemalan and Salvadoran dishes. One local reviewer, Tom L. shared, 
"I had the desayuno chapín and it was as though I were in my beloved Guatemala again. So glad to have found this place!"
Another favorite restaurant in this neighborhood is Fareast Fuzion Sushi Bar and Lounge. They have a beautiful sushi bar and a cozy patio for warm days. For ambiance, there is a 300-gallon saltwater fish tank behind the sushi chef.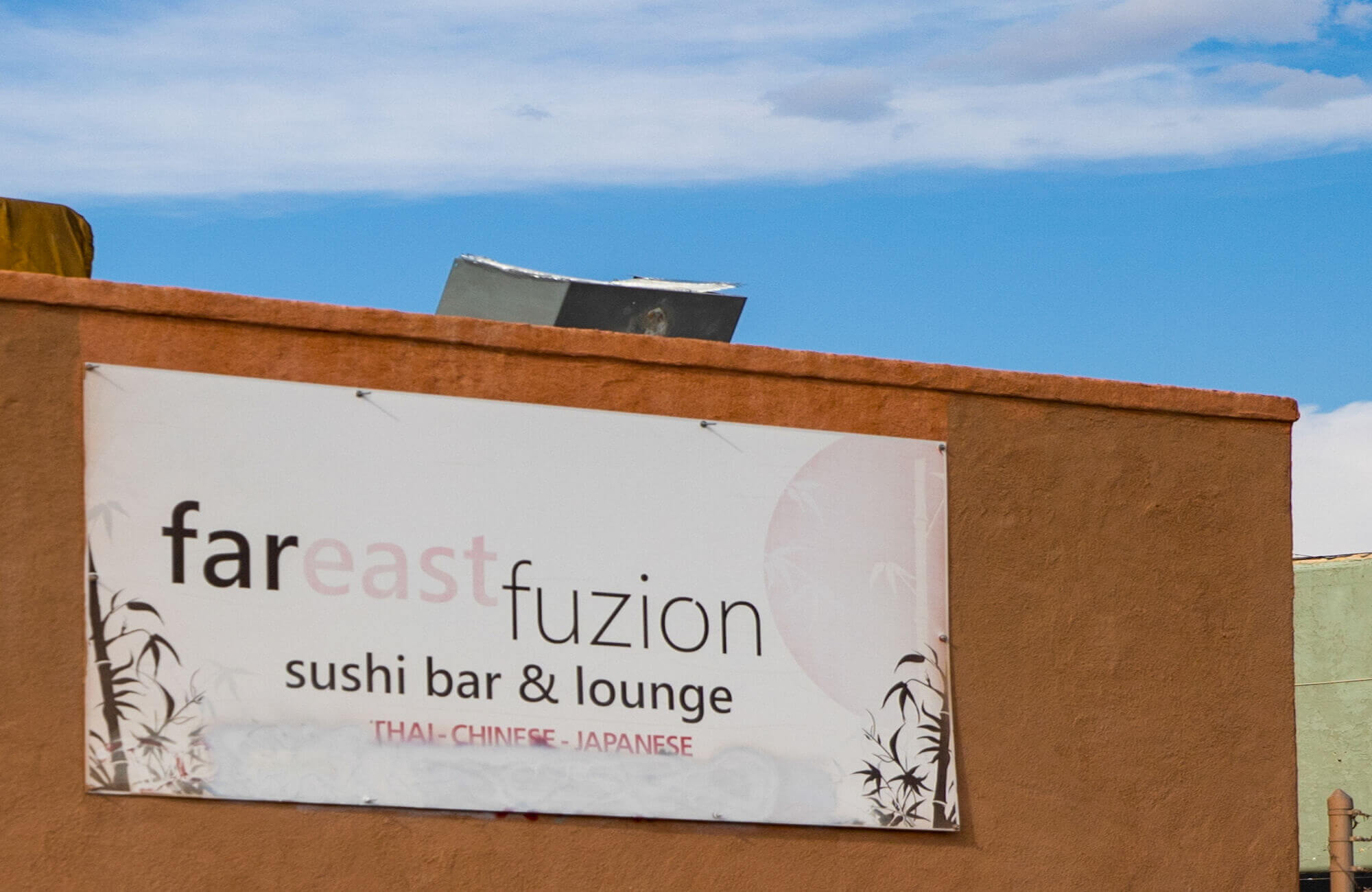 Copy Shop in Fair West
Need to find a place for your printing and copy needs in Fair West? Speed Zone Print and Copy has been serving this neighborhood for over 35 years. Their theory is that great prints and copies should not have to cost more. They offer printing, copying, rubber stamps, signage, engraving, screen printing, promotional items, and graphics. It's locally owned and operated too. Just take note before you go—they have a new policy of a $5 minimum and don't guarantee while-you-wait copies.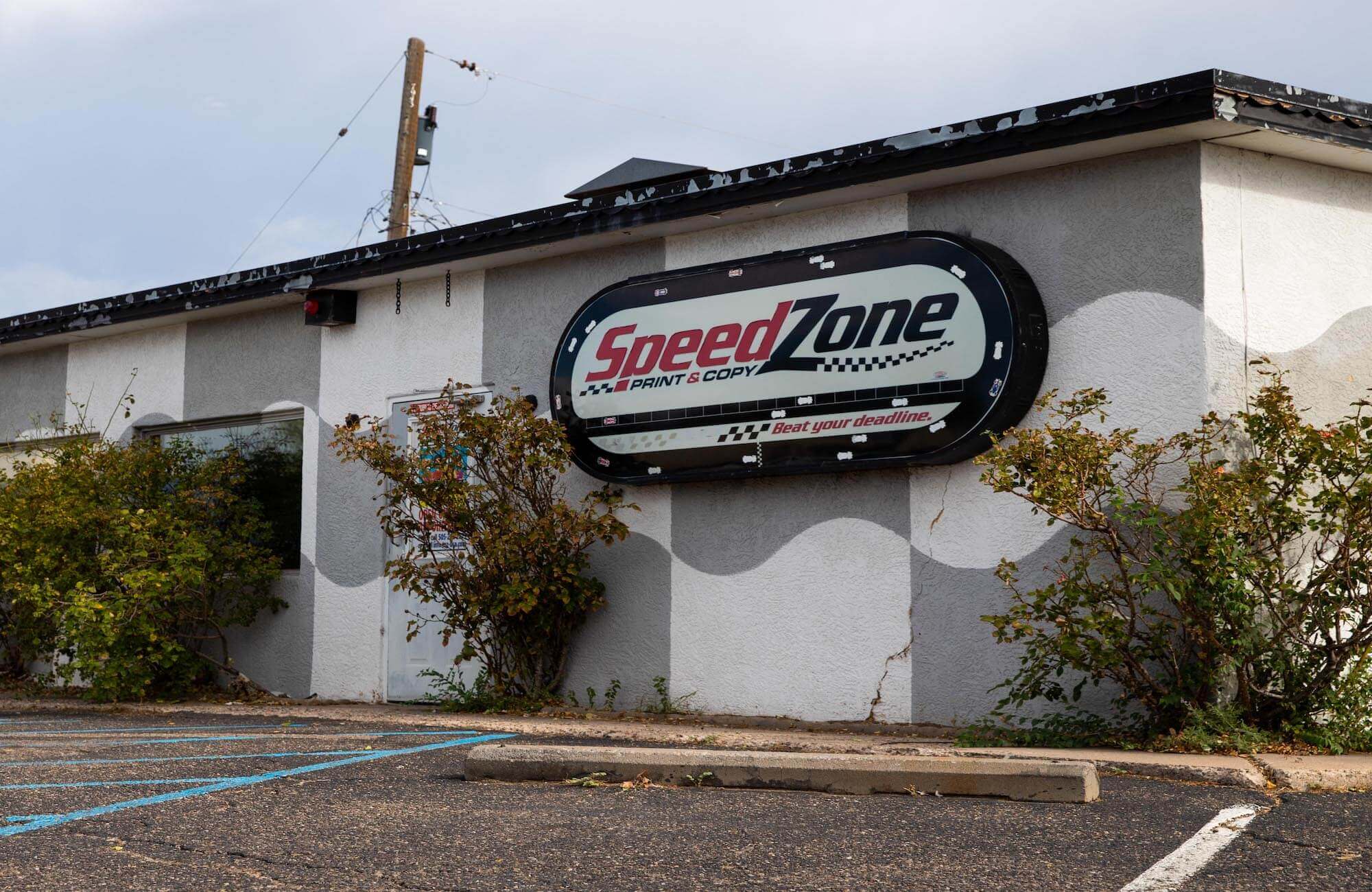 Driving Directions from Presbyterian Holiday Inn Express & Suites to ABQ-IT
Drive 12 min (6.3 mi)
Speedzone Print & Copy
6000 Lomas Blvd NE, Albuquerque, NM 87110, United States
Head east on Lomas Blvd NE toward Cardenas Dr NE
23 ft
Make a U-turn at Cardenas Dr NE
0.4 mi
Turn right onto San Mateo Blvd NE
Pass by Starbucks (on the right in 0.9 mi)
4.6 mi
Continue onto Osuna Rd NE
0.4 mi
Turn right onto Jefferson St NE
0.5 mi
Turn left onto Hawkins St NE
Destination will be on the left
0.5 mi
ABQ-IT
3734 Hawkins St NE, Albuquerque, NM 87109, United States
Can ABQ-IT set up a network for a small business?
Yes, absolutely. You don't have to be a company with hundreds of employees to gain the benefits of operating your computers on a network. Networks allow various monitors to share information seamlessly since all data is stored in the same place. ABQ-IT sets businesses up with the hardware, cabling, a business file server, and anything else needed.
I need support with a firewall. Can you help?
Yes, absolutely. We can build you a custom firewall just for your business or help you choose from all the top vendors like SonicWall, Palo Alto, or Cisco. We'll work hard to understand the business drivers and requirements before rushing into a solution.