Restaurants, Tattoo Shops, and Yoga Studios in Huning Highland - Albuquerque, New Mexico
Huning Highland has a number of restaurants, tattoo shops, and yoga studios we'll discuss in this short post. First, a quick introduction to the area.
Escape the hustle and bustle of city life - head to Huning Highlands! This enchanting Albuquerque neighborhood offers a welcomed reprieve from congestion with its collection of stunning Victorian-era homes. While still within walking distance of downtown amenities, this area also has plenty going about it. Central Avenue (former Route 66) or Broadway Boulevard offers up many tasty restaurant spots for residents and visitors alike; making late-night takeout runs convenient too!
The Artichoke Cafe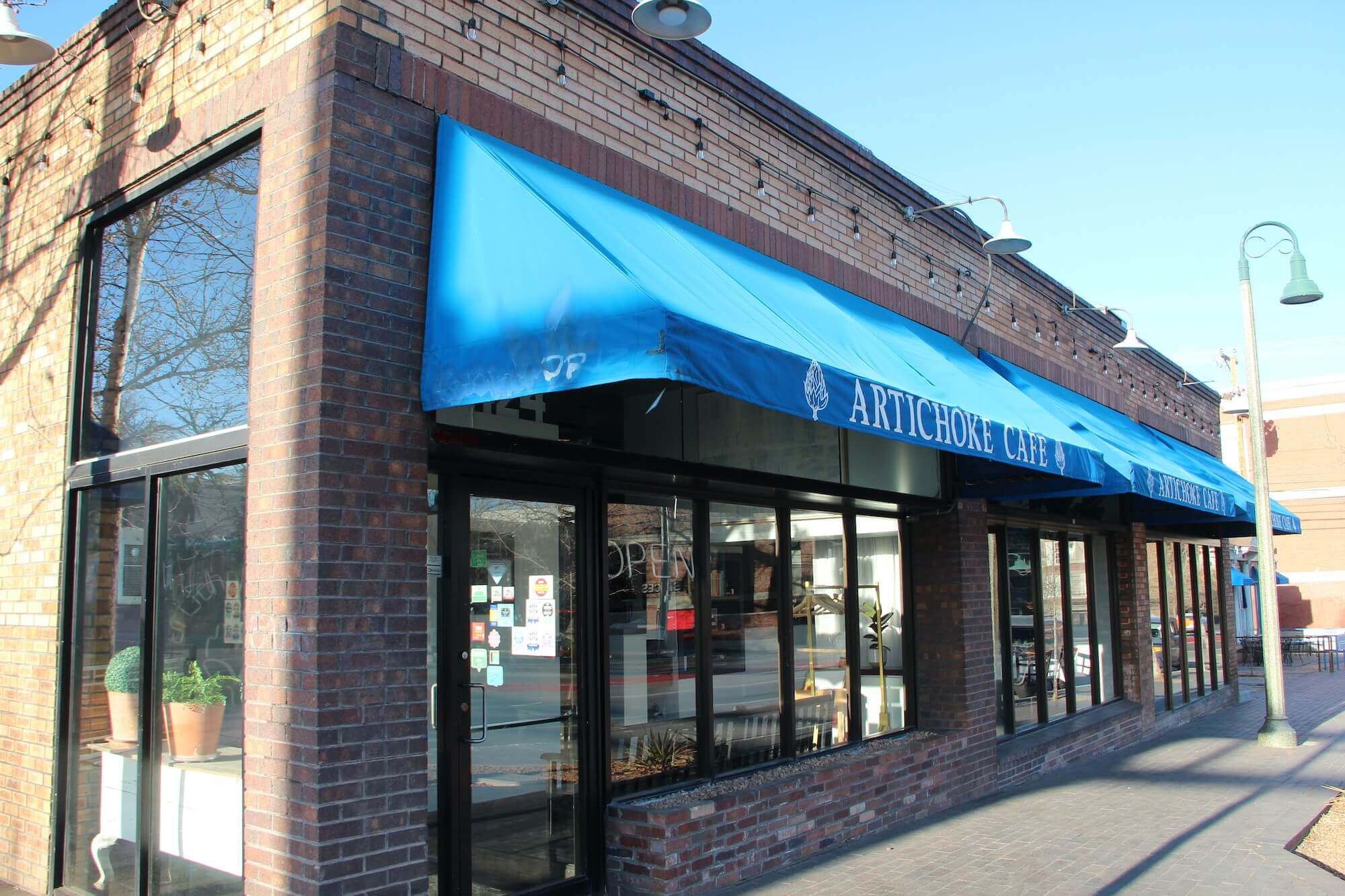 Craving something delicious? The Artichoke Cafe in the Huning Highland, Albuquerque is the place to go! Enjoy a romatic date night or an indulgent evening by yourself - whatever your craving, this inviting cafe has you covered. Sample their flavourful menu offerings including tasty fresh fish paired with grilled veggies and delectable pasta dishes made from locally-sourced ingredients; it's sure to tickle every taste bud!
Blacklist Tattoo Parlour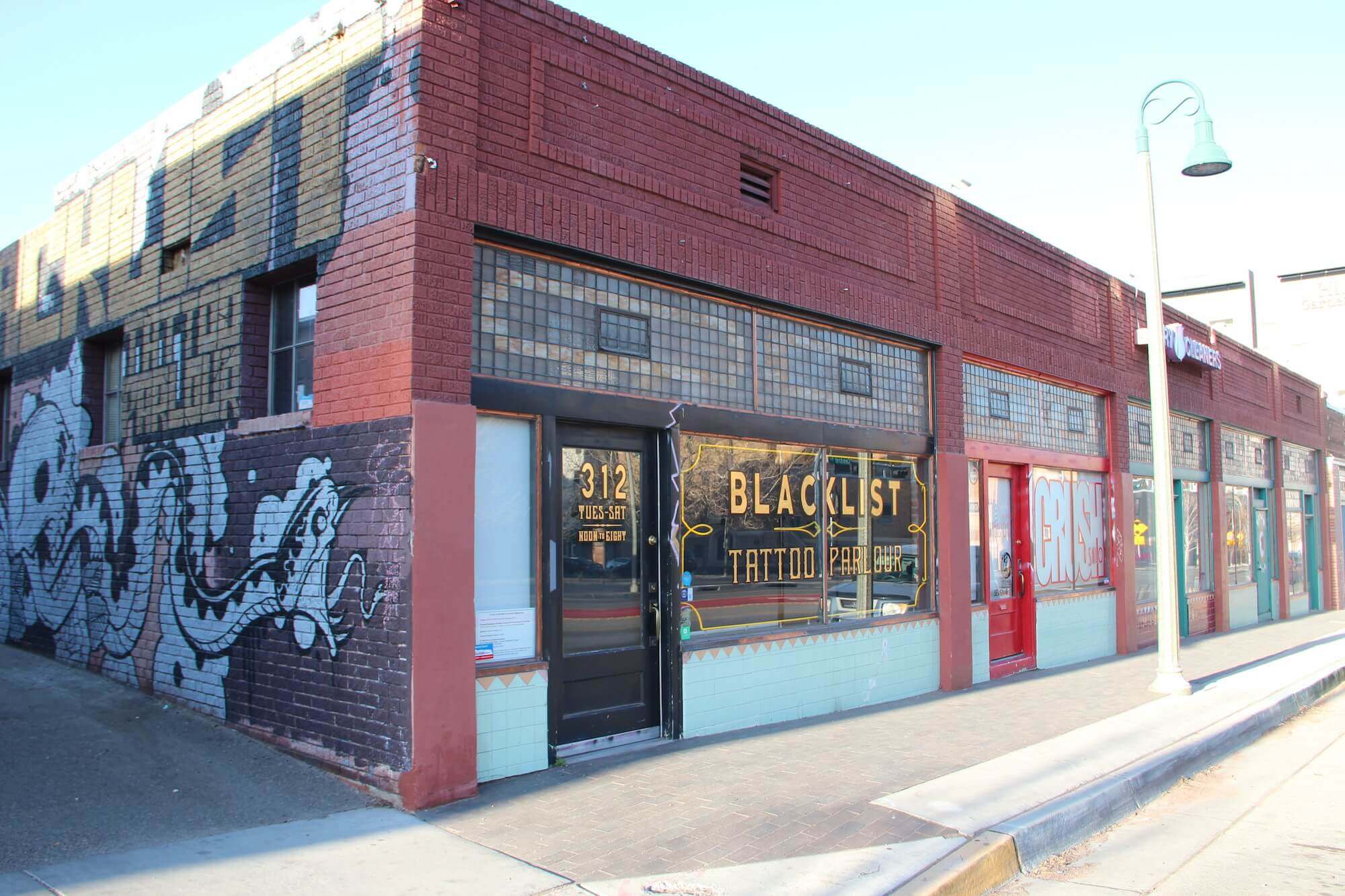 If you're looking for a custom, top-quality tattoo experience in a safe and professional environment then Blacklist Tattoo Parlour is the place to be! With staff certified and licensed by their respective boards, they guarantee excellent work with the highest standards of hygiene. Feel free to drop by or give them a call if you want an immediate appointment. They'll do their best to make it happen but keep in mind that availability might get filled up quickly so come early before all the spots are taken away!
One Google reviewer, Jennifer O. shared;
"Went with my friend for a tattoo date and Crookaloop hooked it up. I went sun with a very basic tattoo and he took and put a really cool spin on it. This is as my second visit and I will be back. The shop is clean and the music is great. The staff is awesome and made us feel comfortable during our time there. Thanks you guys for making it a great night for us"
HOT YOGA Downtown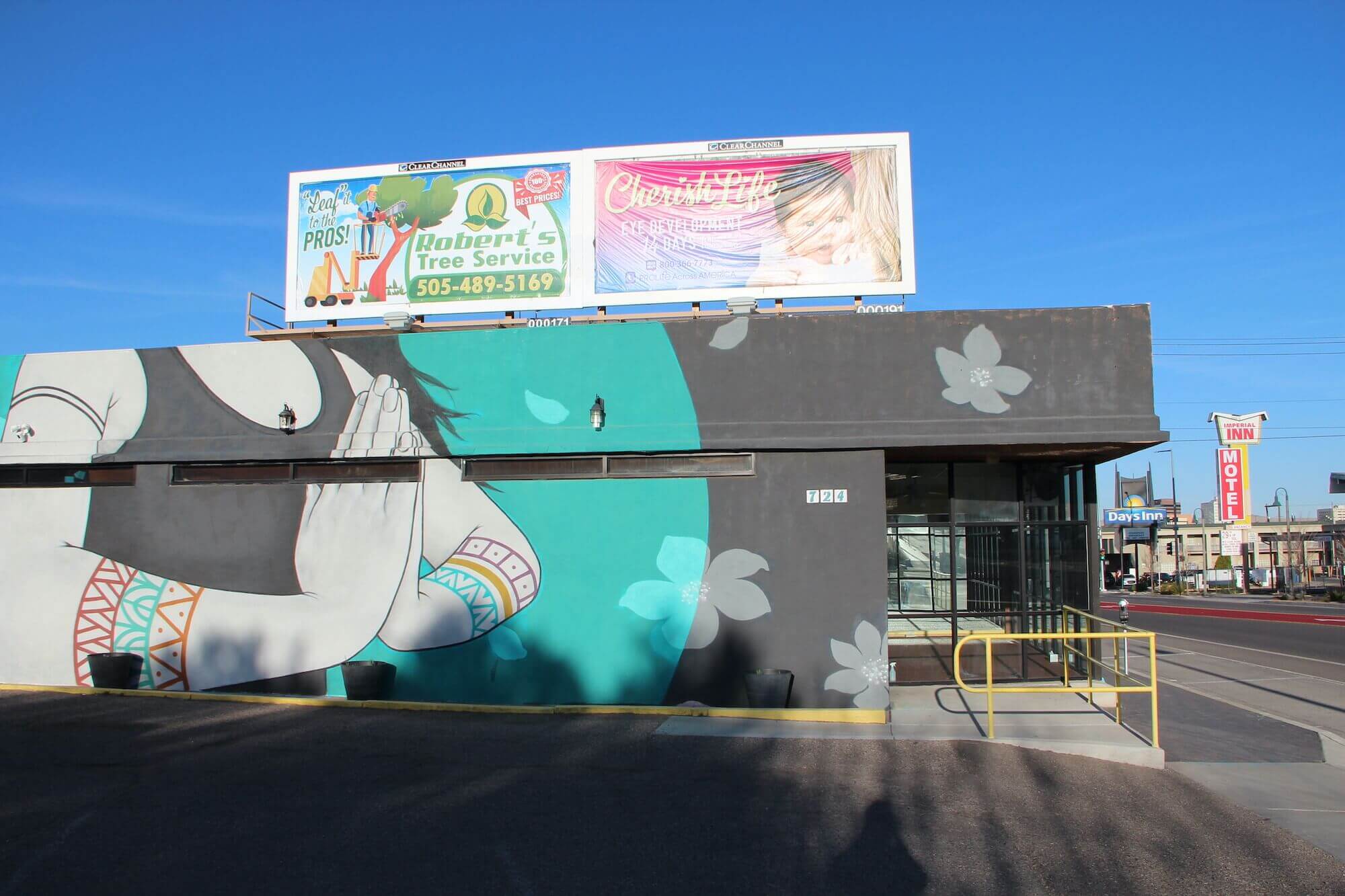 The Hot Yoga Studio Downtown in Albuquerque's Huning Highland neighborhood is a great place to start embarking on an individual yoga journey. Hot Yoga Downtown respects the individual needs of each and every student, offering the flexibility to modify postures as needed or take a break when necessary. For those students working through injuries, teachers are always willing to accommodate, making sure each student is safe and comfortable in their practice. Rest assured you'll be in good hands at Hot Yoga Downtown!
Driving Directions from HOT YOGA Downtown to ABQ-IT
Drive 11 min (7.5 miles)
via I-25 N
Fastest route now due to traffic conditions
HOT YOGA downtown
724 Central Ave SE, Albuquerque, NM 87102, United States
Get on I-25 N
3 min (0.6 mi)
Head east on Central Ave SE/U.S. Rt. 66 toward Elm St SE
0.1 mi
Use the left 2 lanes to turn left onto Oak St NE
0.3 mi
Use any lane to merge onto I-25 N via the ramp to Santa Fe
0.2 mi
Follow I-25 N to Pan American Frontage Rd N. Take exit 231 from I-25 N
5 min (5.7 mi)
Merge onto I-25 N
5.4 mi
Use the right 2 lanes to take exit 231 toward San Antonio Dr/Ellison Rd
0.3 mi
Take Ellison St NE to Hawkins St NE
3 min (1.2 mi)
Use the left lane to merge onto Pan American Frontage Rd N
0.1 mi
Use the left 2 lanes to turn left onto Ellison St NE
0.4 mi
Turn right onto Jefferson St NE
0.1 mi
Turn left onto Hawkins St NE
Destination will be on the left
0.5 mi
ABQ-IT
3734 Hawkins St NE, Albuquerque, NM 87109, United States
Can you help us with compliance?
If you need assistance staying in compliance with HIPAA regulations, our team is here to help. With years of experience dealing solely with regulations, we guarantee that any medical practice or laboratory can rely on us for immediate high-quality service!
What Kinds of Services Do I Get With Managed IT Support in Albuquerque?
We provide complete "IT In A BOX" or Ala Carte Managed IT Support. Whatever it takes to run your business, big or small. You tell us, and we'll create a service agreement that works for you.