Jewelry Stores, Libraries, and Auto Repair Shops in Inez - Albuquerque, NM
Inez has a number of jewelry stores, libraries, and auto repair shops we'll discuss in this short post. First, a quick introduction to the area.
Northeast Albuquerque's Inez neighborhood is at its center. It is largely residential, with ranch-style homes and old trees, and is bordered to the north by Menaul Blvd NE, the east by Wyoming Blvd NE, the south by Indian School Rd NE, and the west by Pennsylvania Rd NE. There are a few additional amenities, mostly the kinds of stores you might find in a strip mall.
Turquoise Skies (T.Skies) Jewelry Gallery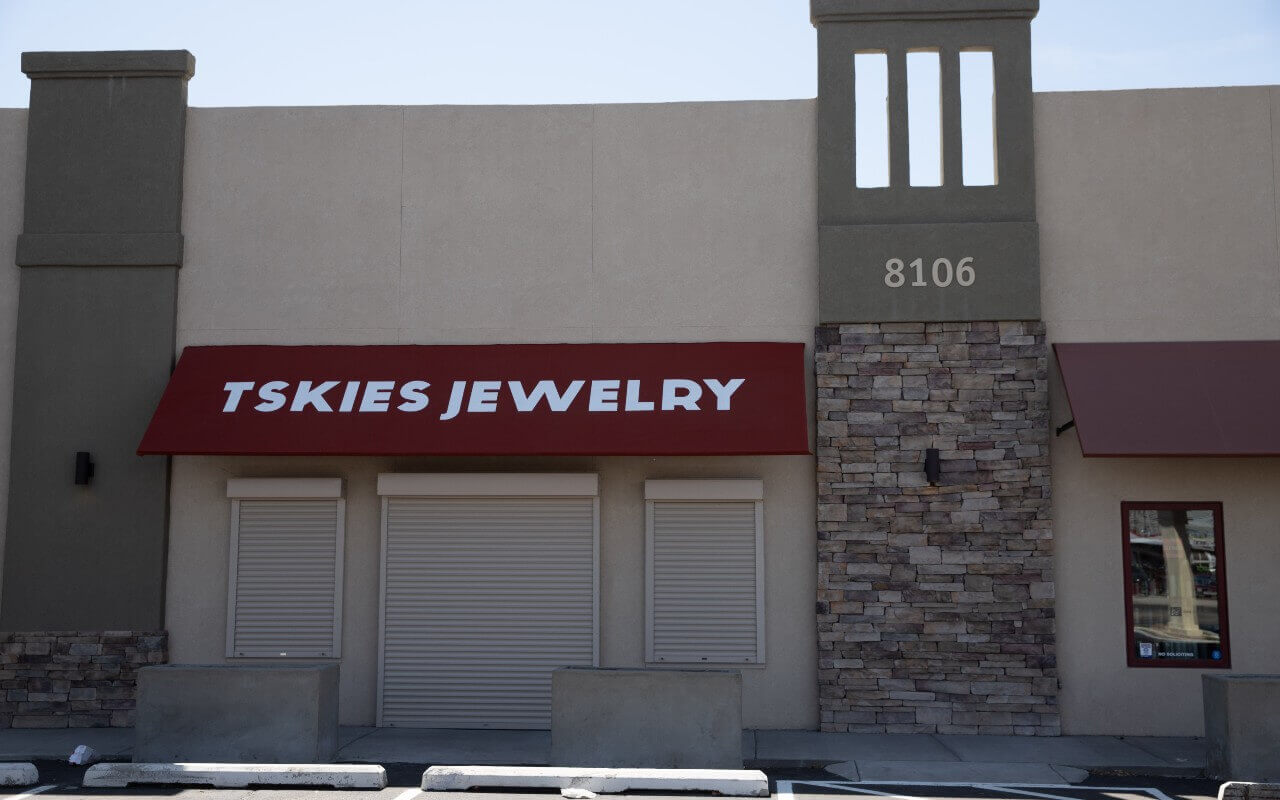 If you are looking for slow craft jewelry with symbols of nature, something that represents your soul, then you should check out Turquoise Skies (T.Skies) Jewelry Gallery in Inez, Albuqyerque. Turquoise Skies is a socially responsible Native American jewelry gallery and artist co-op. Their innovative approach to the tradition of Native silversmithing values transparency, honesty, and collaboration above all else.  At T.Skies, they take pride in empowering a new generation of artists. 
Tony Hillerman Public Library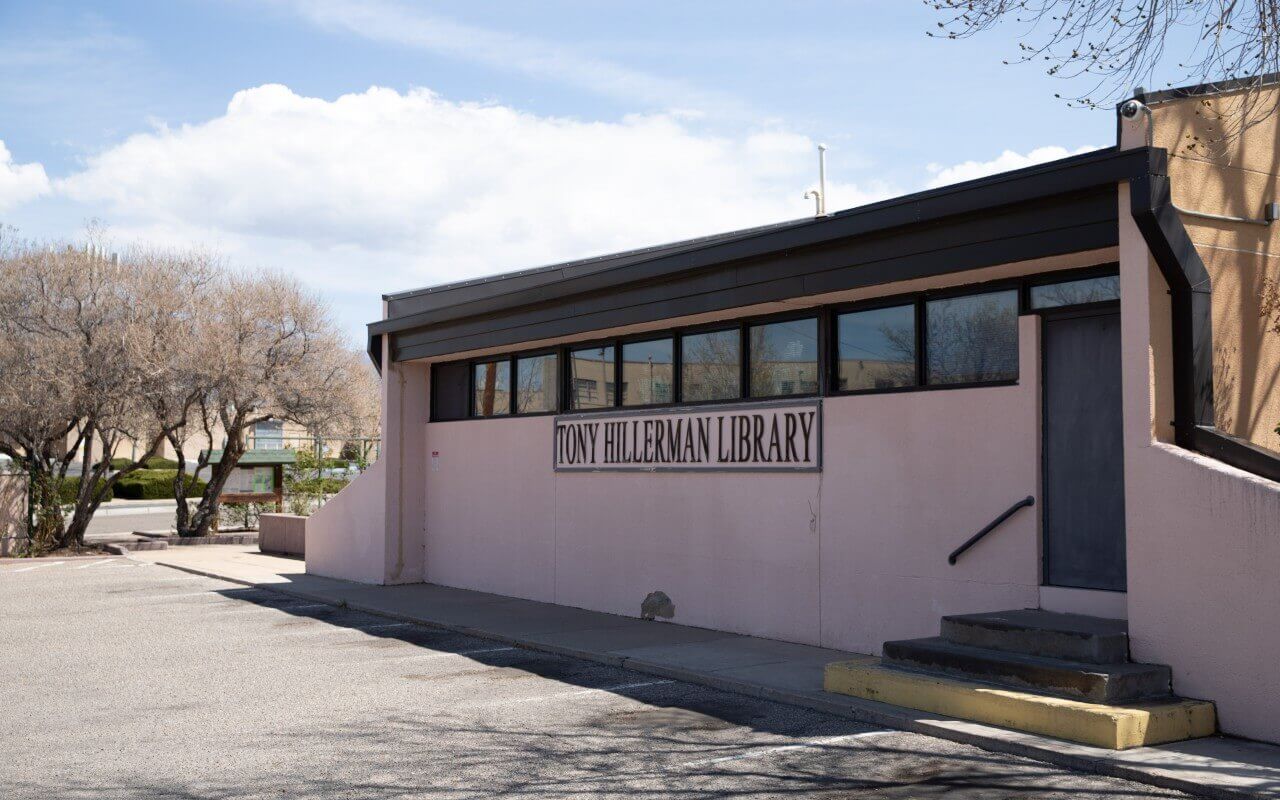 Visitors to the Tony Hillerman Public Library will be enthralled by a beloved public rose garden—The Albuquerque Rose Garden. This library branch was renamed in honor of its most famous alumni, who also happens to have been one our area's favorite authors! Tillerman wrote 29 books during his lifetime and is best known for an 18-book mystery series.
One Google reviewer, Ramblerjesica, shard;
"Such a wonderful little neighborhood library. Librarians are helpful and kind, the selection is varied, and the place always feels clean. Adjacent to the beautiful rose garden, worth a stroll through the roses and then go on in to pick out a book."
Brake Masters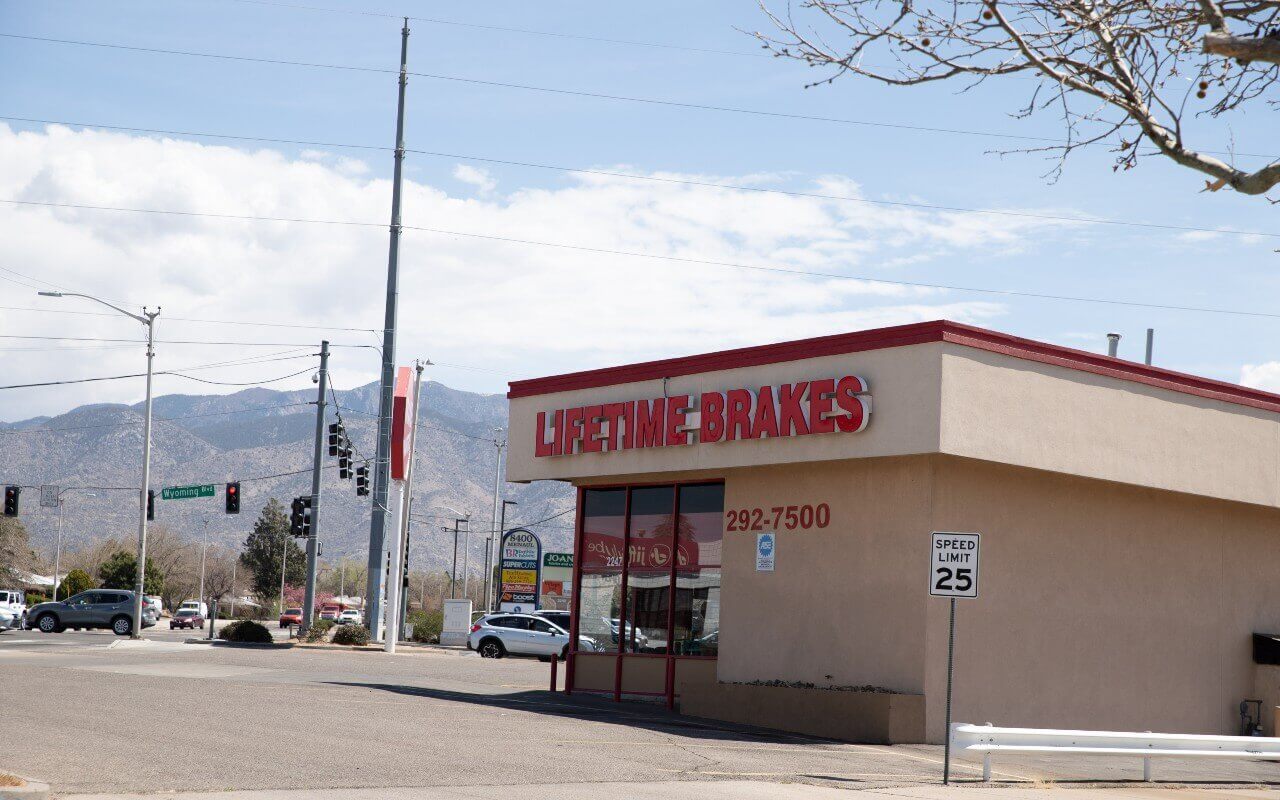 At the intersection of Wyoming Blvd NE and Menaul Blvd NE in Albuquerque, New Mexico, this Brake Masters auto repair shop is conveniently situated. Services offered here include oil changes, brake repairs, tire alignments, suspension repairs, battery checks and replacements, auto AC checks and coolant system repairs, fluid flushes, CV boot and axle repairs, belt and hose replacements, and much more.
Driving Directions from Brake Masters to ABQ-IT
Drive 14 min (6.2 mileBrake Masters #110
2247 Wyoming Blvd NE, Albuquerque, NM 87112, United States
Continue to Menaul Blvd NE
8 s (52 ft)
Head north toward Menaul Blvd NE
0.0 mi
Turn left toward Menaul Blvd NE
52 ft
Take Wyoming Blvd NE to Ellison St NE
12 min (5.2 mi)
Turn right onto Menaul Blvd NE
62 ft
Use the left 2 lanes to turn left at the 1st cross street onto Wyoming Blvd NE
Pass by Eyeglass World (on the right in 1.4 mi)
3.7 mi
Use the left 2 lanes to turn left onto San Antonio Dr NE
1.5 mi
Continue onto Ellison St NE
1 min (0.4 mi)
Turn right onto Jefferson St NE
19 s (0.1 mi)
Turn left onto Hawkins St NE
Destination will be on the left
1 min (0.5 mi)
ABQ-IT
3734 Hawkins St NE, Albuquerque, NM 87109, United States
Can ABQ-IT set up a network for a small business?
Absolutely! You don't need to be an employer with hundreds of employees in order fto get that benefit. ABQ-IT can set businesses up with the hardware, cabling and file sharing necessary to operate their computers on a network. This allows various monitors in an office or home environment to access data seamlessly since it's all stored together at one location - saving time for everyone who uses these systems!
What Kinds of Services Do I Get With Managed IT Support
With Managed IT Support, we offer complete "IT In A BOX" or Ala Carte. Whatever it takes to run your business or just a small part. You let us know and we'll build a service agreement that fits.