Las Terrazas Has Easy Access to Hiking
Las Terrazas is an excellent place to call home if you enjoy the great outdoors and still want to be in the city. It's adjacent to the Piedra Marcadas Canyon, which is part of the Petroglyphs National Monument. At the mouth of this canyon, you can observe up to 400 petroglyphs on the pavement and the trails are easy to moderate in difficulty. The houses in Las Terrazas are well-kept, with mature trees all around. And, on the west side of the neighborhood is a strip mall with several services.
Best Food in Las Terrazas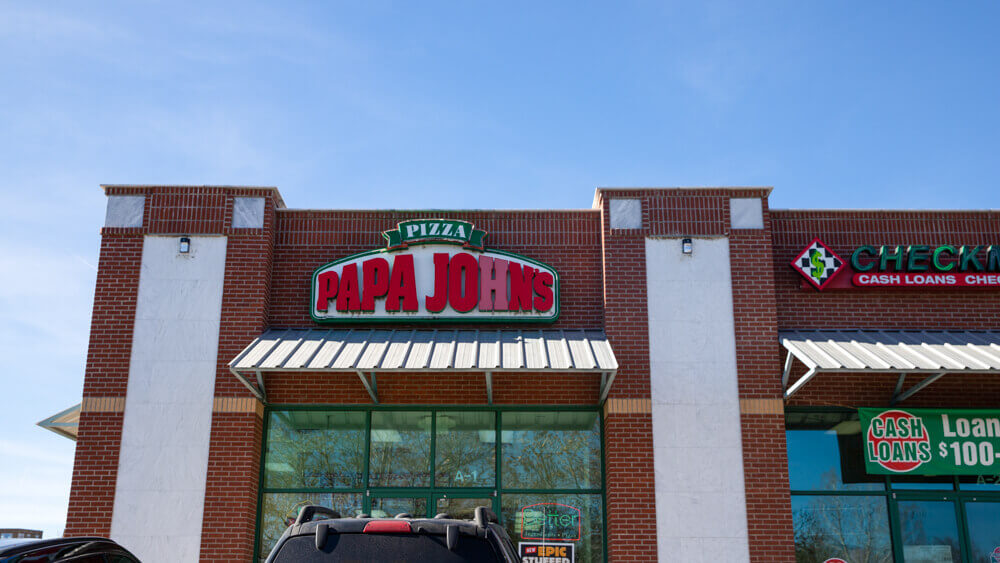 There are a few different restaurants in Las Terrazas, as well as some fast food. The majority of the businesses in this area are located in Petroglyph Plaza. Papa John's is one of these restaurants. They're recognized for their creamy garlic sauce, which has a lovable flavor. One Google reviewer, Mike M., shared,
"Tried to place my order online and experienced some technical issues. Order went to the wrong location. Called this location after dealing with customer service who didn't really help. But the manager Karla at this location was EXTREMELY helpful. She went above and beyond to not only make sure my previous order that was already paid for, got refunded correctly, and then made sure the new order was correct."
There's also a Starbucks in this shopping center. This is ideal because there is also Smith's supermarket nearby. So if you need to stock up on coffee before grocery shopping, they've got you covered.
Banks in Albuquerque—Las Terrazas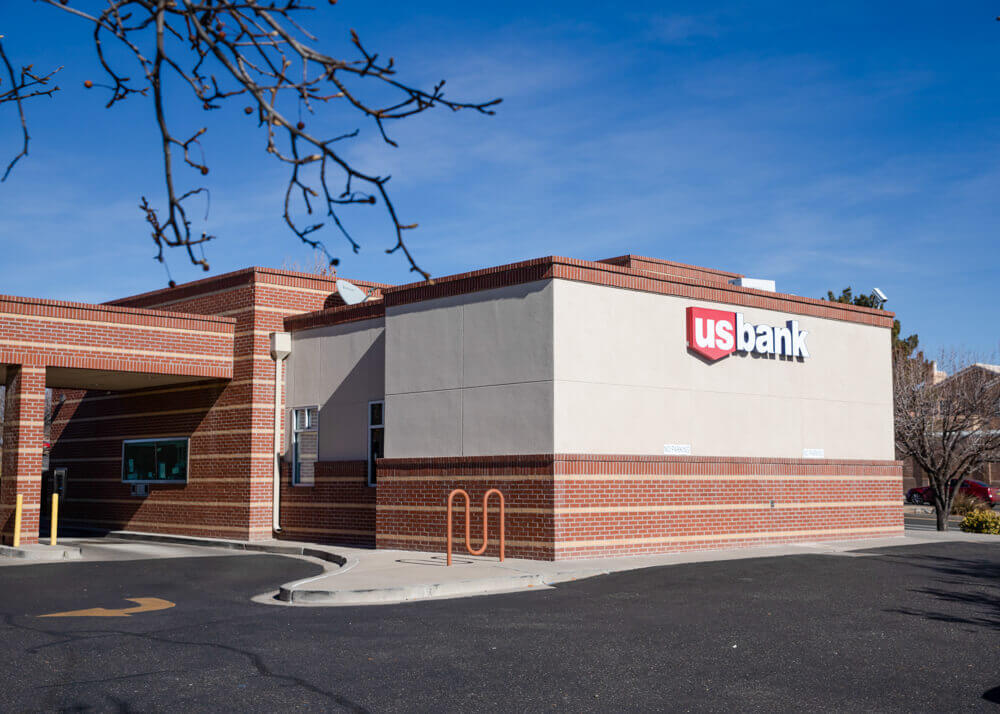 There is also a U.S. Bank branch, alongside other services in the region. This branch has an ATM, drive-thru capabilities, and lobby services by appointment. They're also closed on both Saturdays and Sundays, so keep that in mind if you need to see someone in person.
Driving Directions from Hibler Sonic Drive-In to ABQ-IT
Drive 10 min (7.1 mi)
U.S. Bank Branch
8251 Golf Course Rd NW, Albuquerque, NM 87120, United States
Take Paseo Del Norte NW to NM-423 E
4 min (1.6 mi)
Head west toward Golf Course Rd NW
85 ft
Turn left toward Las Terrazas St
66 ft
Turn left onto Las Terrazas St
157 ft
Turn left at the 1st cross street onto Golf Course Rd NW
0.1 mi
Turn right onto Paseo Del Norte NW
1.4 mi
Follow NM-423 E to Jefferson St NE. Take the Jefferson St exit from NM-423 E
4 min (4.1 mi)
Continue onto NM-423 E/Paseo Del Norte NW
2.1 mi
Keep right to stay on NM-423 E
1.6 mi
Take the Jefferson St exit
0.4 mi
Keep right at the fork and merge onto Jefferson St NE
236 ft
Continue on Jefferson St NE. Drive to Hawkins St NE
3 min (1.5 mi)
Merge onto Jefferson St NE
1.0 mi
Turn right onto Hawkins St NE
Destination will be on the left
0.5 mi
ABQ-IT
3734 Hawkins St NE, Albuquerque, NM 87109, United States
I'm interested in low prices, but I'm nervous about buying a refurbished computer. How do I know I'm getting a good product?
We offer a 30-day warranty on all of the equipment we sell, including refurbished computers. Extended warranties are available.
What brands of hardware do you sell?
We sell all brands, new and used. We have a very large inventory of brands like HP, Lenovo, and Dell. You can find a lot of our used inventory on our Top Rated eBay Store https://www.ebay.com/usr/abq-it