Apartments, Self-Storage Facilities, and Parks in Laurelwood - Albuquerque, NM
Laurelwood has a number of apartments, self-storage facilities, and parks we'll discuss in this short post. First, a quick introduction to the area.
On the north side of I-40, in Southwest Albuquerque, is a neighborhood called Laurelwood. There is a Walmart Neighborhood Market nearby, and it is not far from Petroglyphs National Monument. In addition to the many other items you would expect from a Walmart, Walmart Neighborhood Markets have a fantastic assortment of groceries. The majority of the neighborhood is residential, with the exception of Walmart. A community association controls the homes, which are distinguished by their similar color.
Cañon de Arrowhead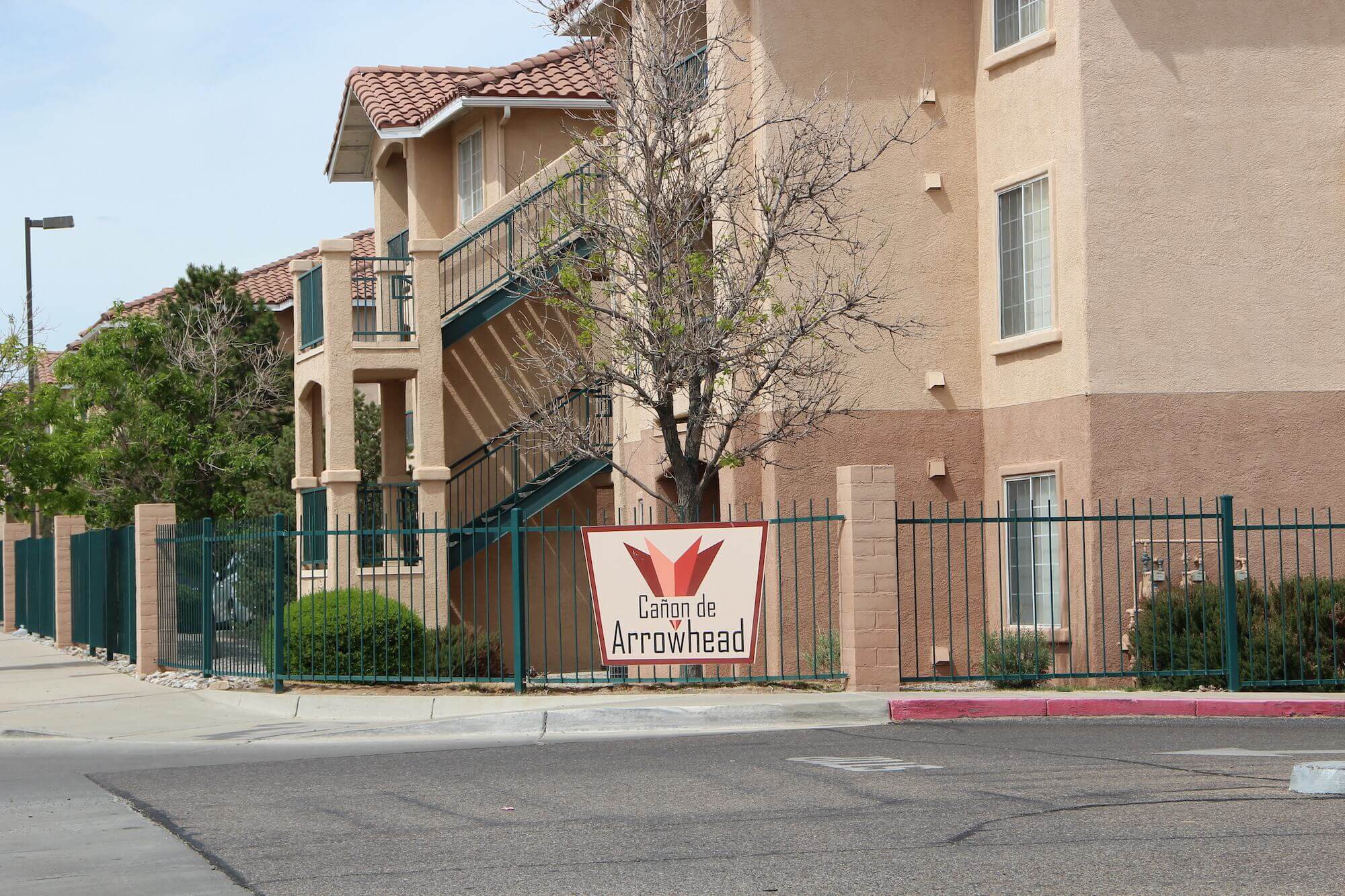 Discover the unbeatable combination of cost and comfort! In Albuquerque, New Mexico, Cañon de Arrowhead apartments provide 1, 2, and 3-bedroom floor designs and amenities to meet various interests and needs. Apartment features include private balconies or patios, walk-in closets, an open kitchen, washer/dryer connections, a dishwasher, refrigerated air, and additional outside storage. We provide a number of amenities to our tenants, including a clubhouse, 24-hour emergency maintenance, courtesy patrol, gated entry, on-site laundry, and an outdoor pool. You can come by this place if you want a tour.
Ladera Self Storage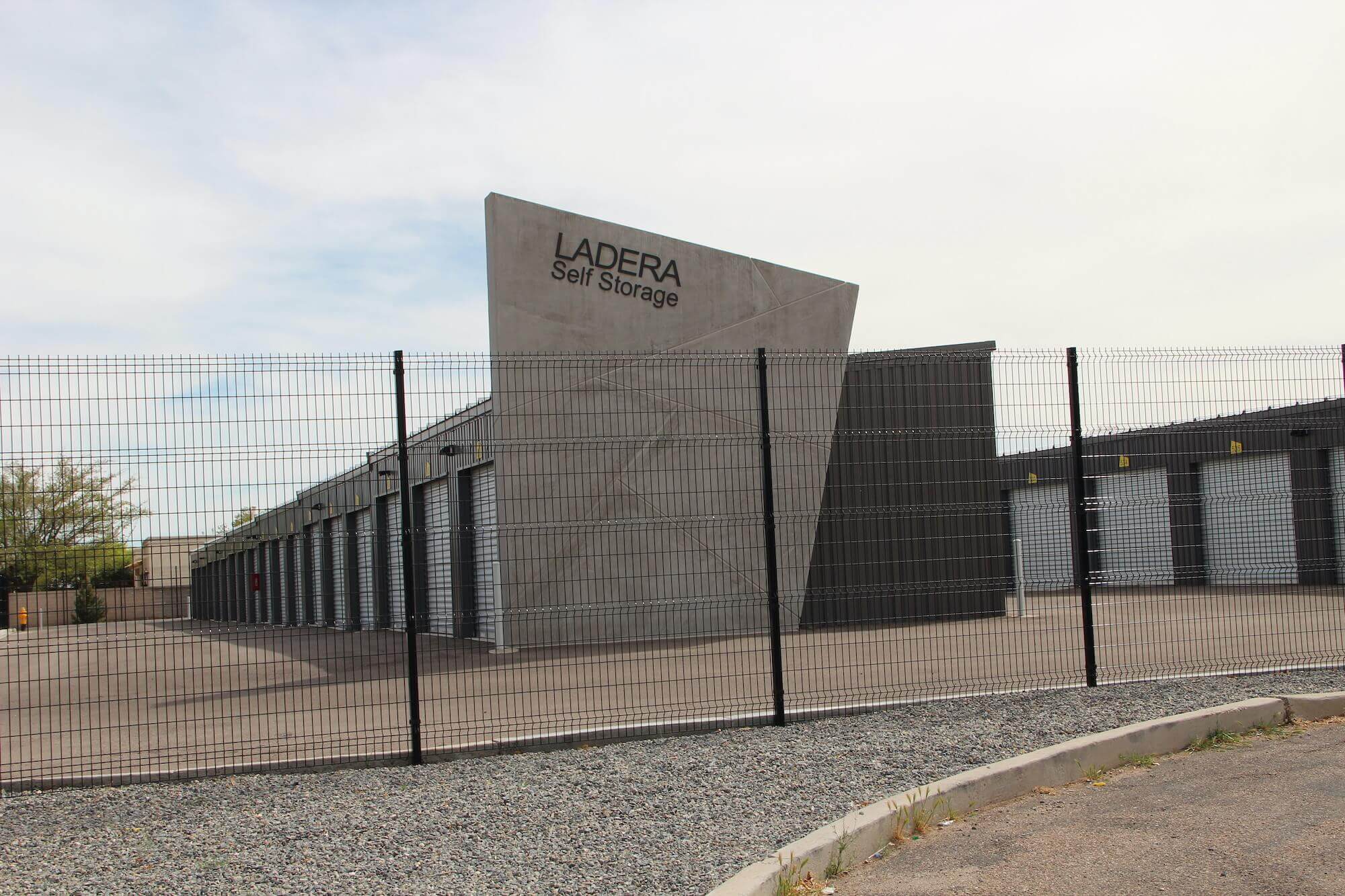 The ideal location to store your belongings is the Ladera Self Storage in the Laurelwood neighborhood. Their prices are reasonable for any household, starting at $69/month for their smallest units and increasing as you need more space. The team here cares profoundly about client satisfaction and will work hard to make sure that every demand is met or exceeded. The facility offers cleanliness along with security.
One Google reviewer, Melanie W., shared;
"​​Very nice staff and affordable prices without a term commitment."
Laurelwood Park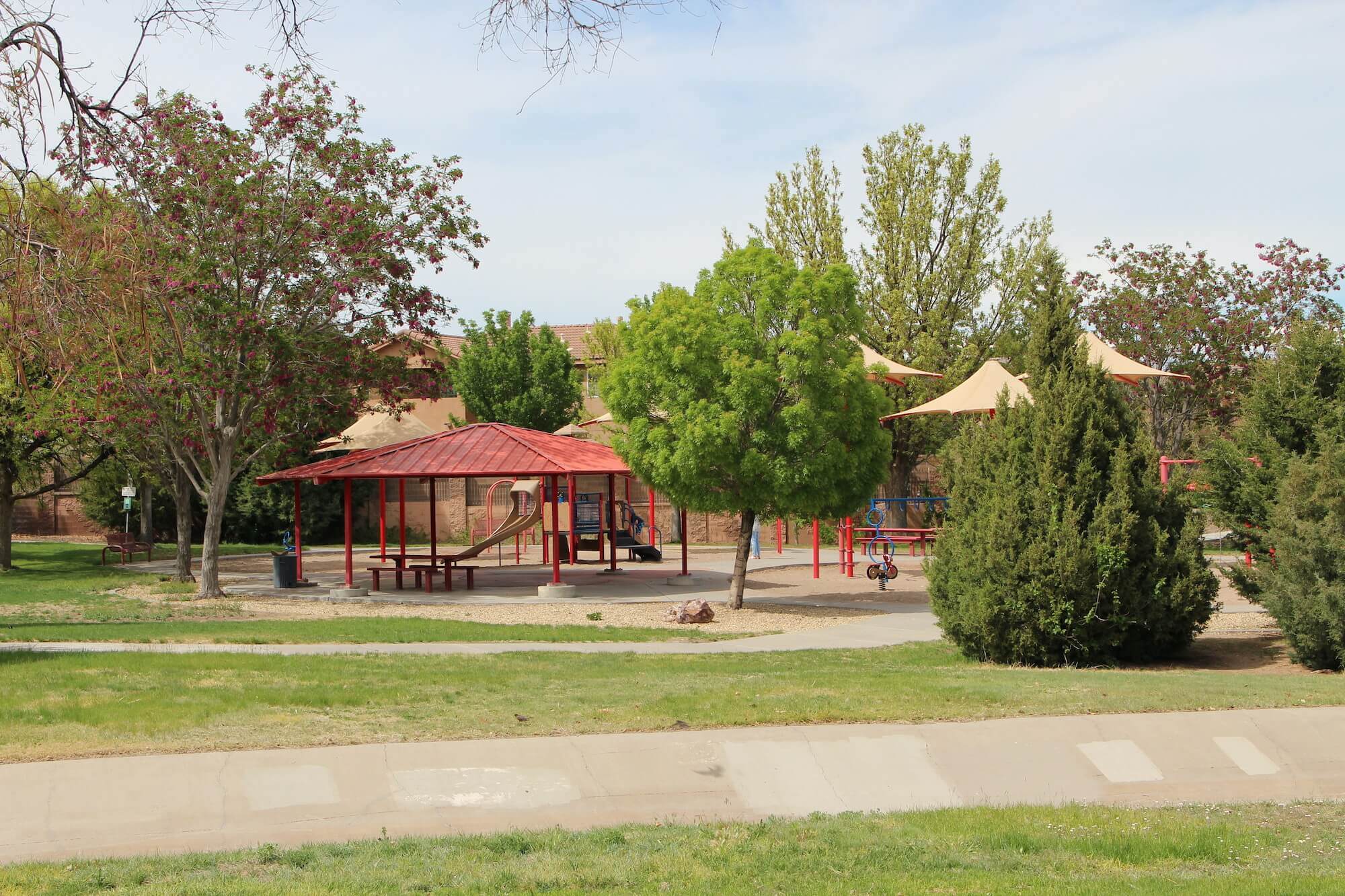 The neighborhood's Laurelwood Park is a well-liked, little park that is ideal for this neighborhood. It contains a play structure, and according to Google reviewers, it is well maintained. Some claim that there is an abundance of shade, which is crucial in New Mexico. A pleasant walking path and covered picnic tables are there.:
Driving Directions from Laurelwood Park to ABQ-IT
Drive 17 min (12.4 miles)
Laurelwood Park
Albuquerque, NM 87120, United States
Get on I-40 E from Ladera Dr NW and Ouray Rd NW
6 min (2.7 mi)
Head west on Hanover Rd toward Mesawood Pl NW
0.1 mi
Turn right onto Laurelwood Pkwy NW
0.4 mi
Turn right onto Ladera Dr NW
0.7 mi
Turn right onto Ouray Rd NW
0.7 mi
Turn right to merge onto I-40 E
0.8 mi
Continue on I-40 E. Take I-25 N to Pan American Frontage Rd N. Take exit 231 from I-25 N
8 min (8.5 mi)
Merge onto I-40 E
3.3 mi
Use the right 2 lanes to take exit 159B-159C to merge onto I-25 N toward Santa Fe
4.9 mi
Take exit 231 toward San Antonio Dr/Ellison Rd
0.3 mi
Take Ellison St NE to Hawkins St NE
3 min (1.2 mi)
Use the left lane to merge onto Pan American Frontage Rd N
0.1 mi
Use the left 2 lanes to turn left onto Ellison St NE
0.4 mi
Turn right onto Jefferson St NE
0.1 mi
Turn left onto Hawkins St NE
Destination will be on the left
0.5 mi
ABQ-IT
3734 Hawkins St NE, Albuquerque, NM 87109, United States
​​
What Kinds of Services Do I Get With Managed IT Support
With Managed IT Support, we offer complete "IT In A BOX" or Ala Carte. Whatever it takes to run your business or just a small part. You let us know and we'll build a service agreement that fits.
What brands of hardware do you sell?
We sell all brands, new and used. We have a very large inventory of brands like HP, Lenovo, and Dell. You can find a lot of our used inventory on our Top Rated eBay Store https://www.ebay.com/usr/abq-it