Hardware Stores, Home Goods Stores, and Restaurants in Menaul Development Area - Albuquerque, New Mexico
Menaul Development Area has a number of hardware stores, home goods stores, and restaurants we'll discuss in this short post. First, a quick introduction to the area.
Discover a bustling commercial oasis located right at the crossroads of interstates 25 and 40 - the Menaul Development Area. Though primarily an industrial area, it houses a wealth of culinary delicacies and enticing attractions for visitors looking to indulge in some retail therapy or enjoy a sumptuous meal. From trendy cafes to vibrant restaurants, there is no dearth of options to please even the most discerning of palates. Come explore this vibrant hub and uncover the many hidden gems waiting to be discovered!
Barnhill Bolt Co., Inc.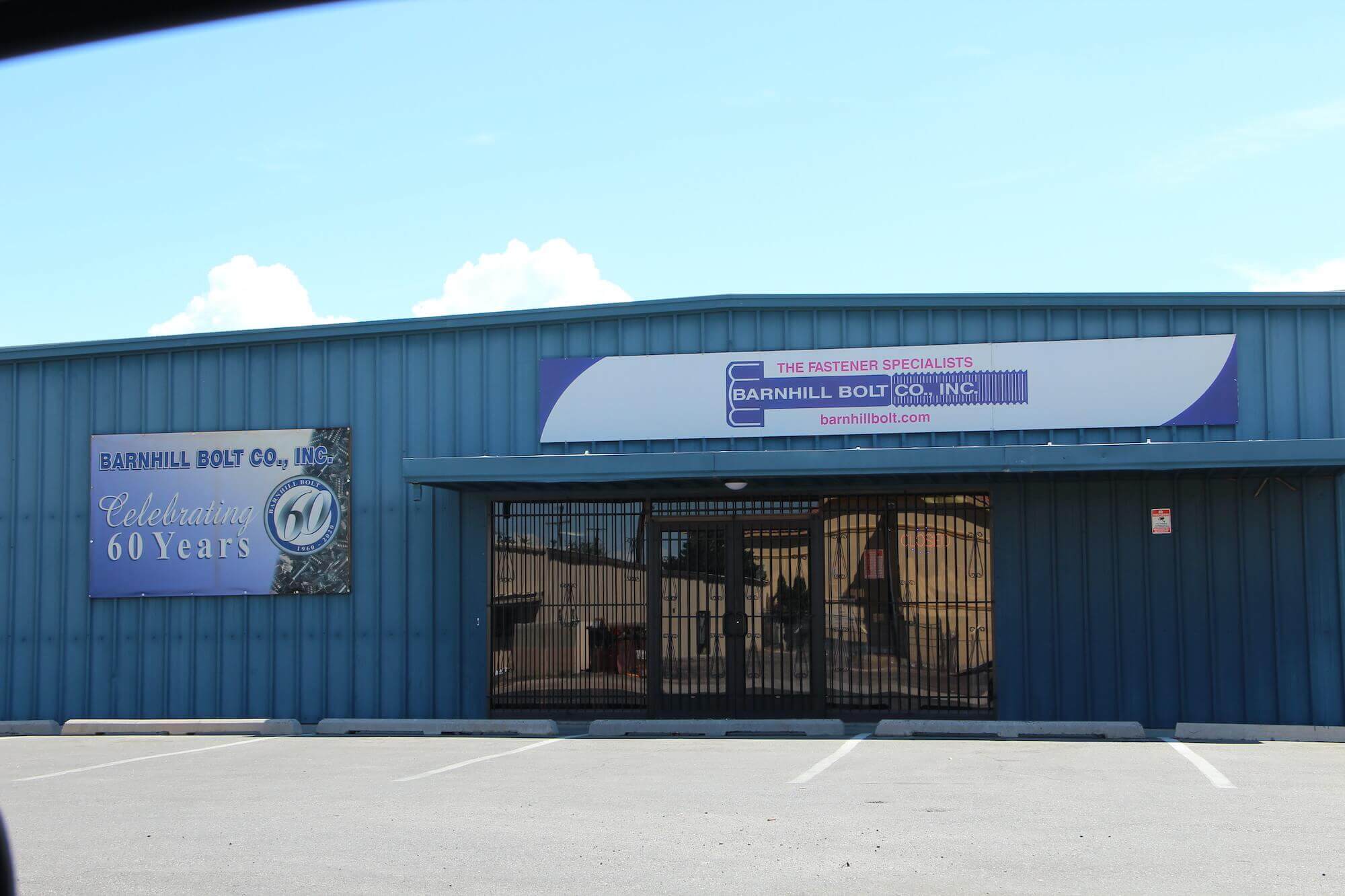 At Barnhill Bolt, finding the impossible is their specialty. With an impressive inventory of nuts and bolts, screws, rivets, stainless steel fasteners, and everything in between, they have the perfect solution for any fastening needs - no matter how weird or complex. Whether you're building a spaceship or tinkering with a classic car, Barnhill Bolt has you covered with specialty fasteners and everyday low prices. Don't settle for subpar hardware - choose Barnhill Bolt for all your fastening needs.
Funky Steel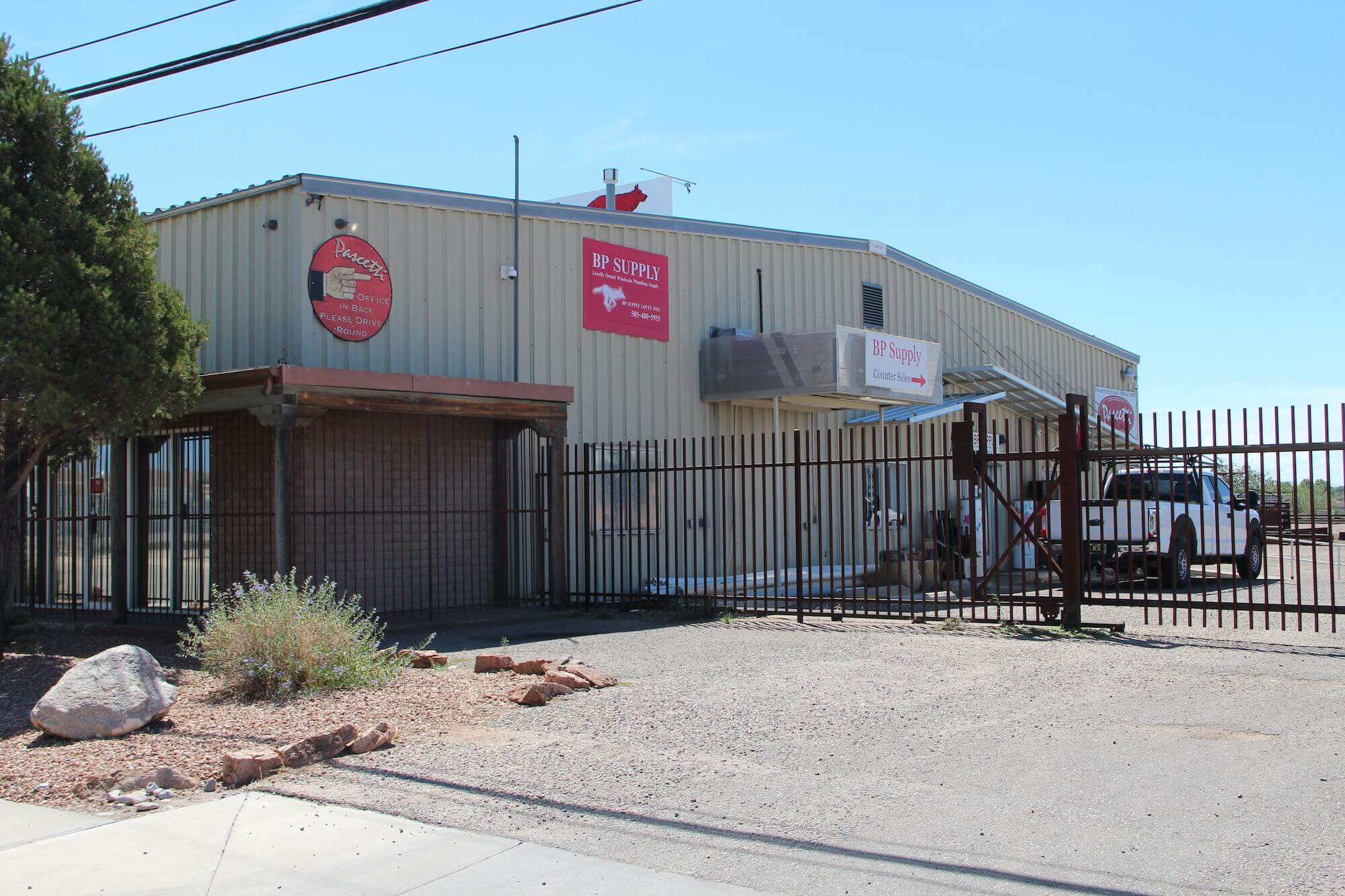 Pascetti Steel has been killing it in the steel industry, and now they're bringing their expertise to the world of modern furniture and decor through their new branch, Funky Steel in Menaul Development Area. With a commitment to quality and locally-made products, Funky Steel's designs are sure to make a bold statement in any space. Whether you're crafting an essay or talking about your favorite literary work, you always need a main point to drive your message home. The same goes for Funky Steel's products - each piece has a clear purpose and intention behind its design. So why settle for boring, traditional furniture when you can add a touch of funky flair to your home with Funky Steel?
One Google reviewer, Jen O. shared;
"I have tried many of Funky Steel's products and they are all great!  So unique, so well built and MADE IN THE USA!  My favorite is the industrial lamp!  Give them a try you won't be disappointed!"
Milly's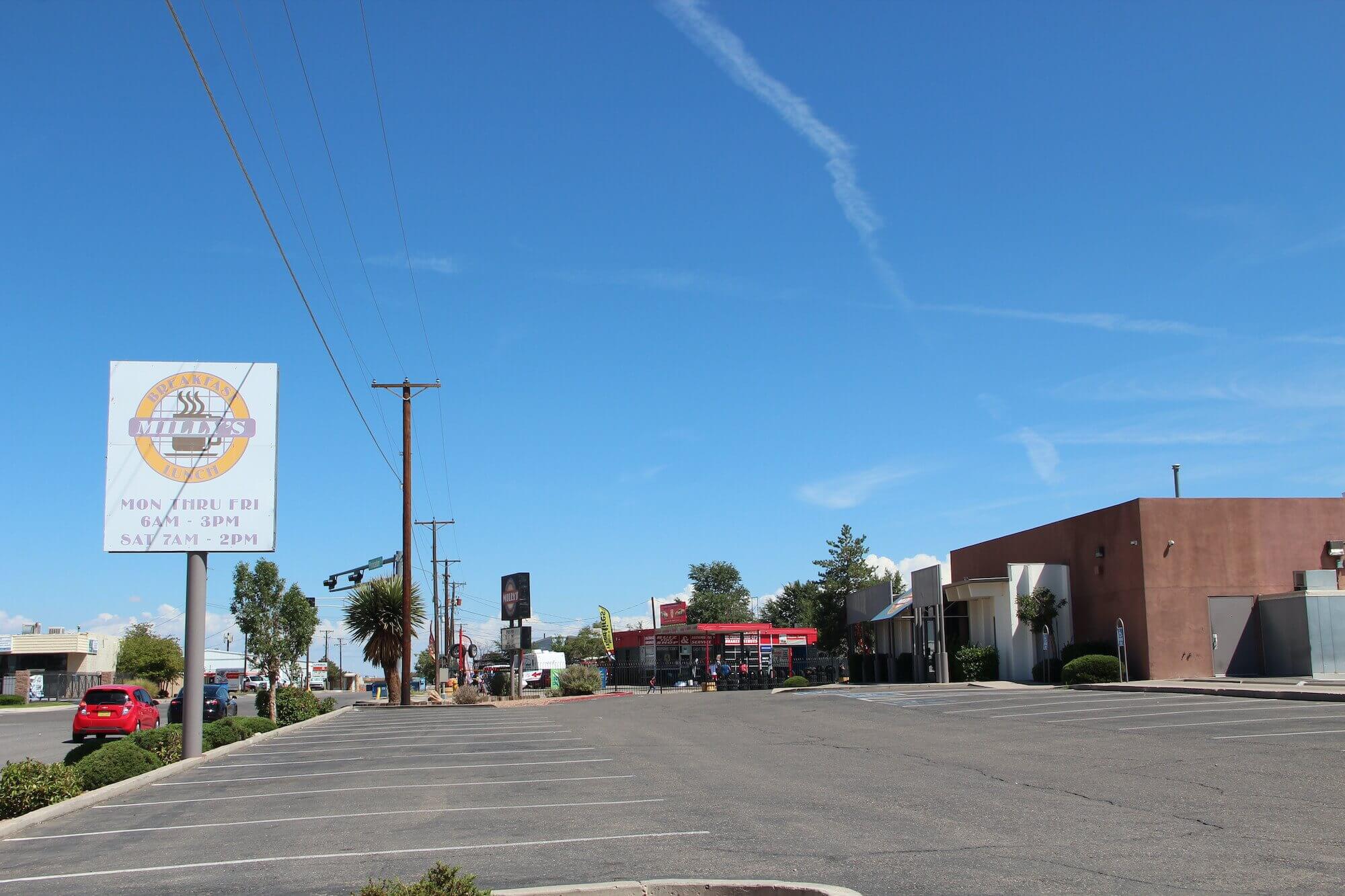 Discover the mouth-watering cuisine at Milly's, where you'll be treated to an unforgettable blend of American, Greek, and New Mexican food. Located in the charming Menaul Development Area, their specialized menu boasts an array of tempting dishes that are sure to satisfy. Their warm and welcoming atmosphere is complemented by easy parking and exceptional service, making your dining experience a true delight. From the top-notch ingredients to the affordable prices, Milly's is truly a hidden gem. Make yourself at home over a delicious meal and become a part of their growing community of satisfied customers. 
Driving Directions from Milly's to ABQ-IT 
Drive 9 min (5.3 miles)
Milly's Breakfast Lunch
2100 Candelaria Rd NE, Albuquerque, NM 87107, United States
Head north on Princeton Dr NE toward Candelaria Rd NE
5 sec (75 ft)
Take Pan American Frontage Rd N and I-25 N to Ellison St NE
6 min (4.2 mi)
Use the left 2 lanes to turn left onto Ellison St NE
1 min (0.4 mi)
Turn right onto Jefferson St NE
18 sec (0.1 mi)
Turn left onto Hawkins St NE
 Destination will be on the left
1 min (0.5 mi)
ABQ-IT
3734 Hawkins St NE, Albuquerque, NM 87109, United States
Can ABQ-IT set up a network for a small business?
Yes, absolutely. You don't have to be a company with hundreds of employees to gain the benefits of operating your computers on a network. Networks allow various monitors to share information seamlessly since all data is stored in the same place. ABQ-IT sets businesses up with the hardware, cabling, a file server, and anything else needed.
What Kinds of Services Do I Get With Managed IT Support
With Managed IT Support, we offer complete "IT In A BOX" or Ala Carte. Whatever it takes to run your business or just a small part. You let us know and we'll build a service agreement that fits.