Private Schools, Trading Card Stores, and Iconic Locations in Sycamore - Albuquerque, New Mexico
Sycamore has a number of private schools, trading card stores, and iconic locations we'll discuss in this short post. First, a quick introduction to the area.
One of the communities that can be found in the southeast part of Albuquerque is called Sycamore. According to the locals, this is a dog-friendly part of town. GreatSchools gives the Monte Vista Elementary school a score of 7 out of 10, making it one of the great schools in this area.
Pathways Academy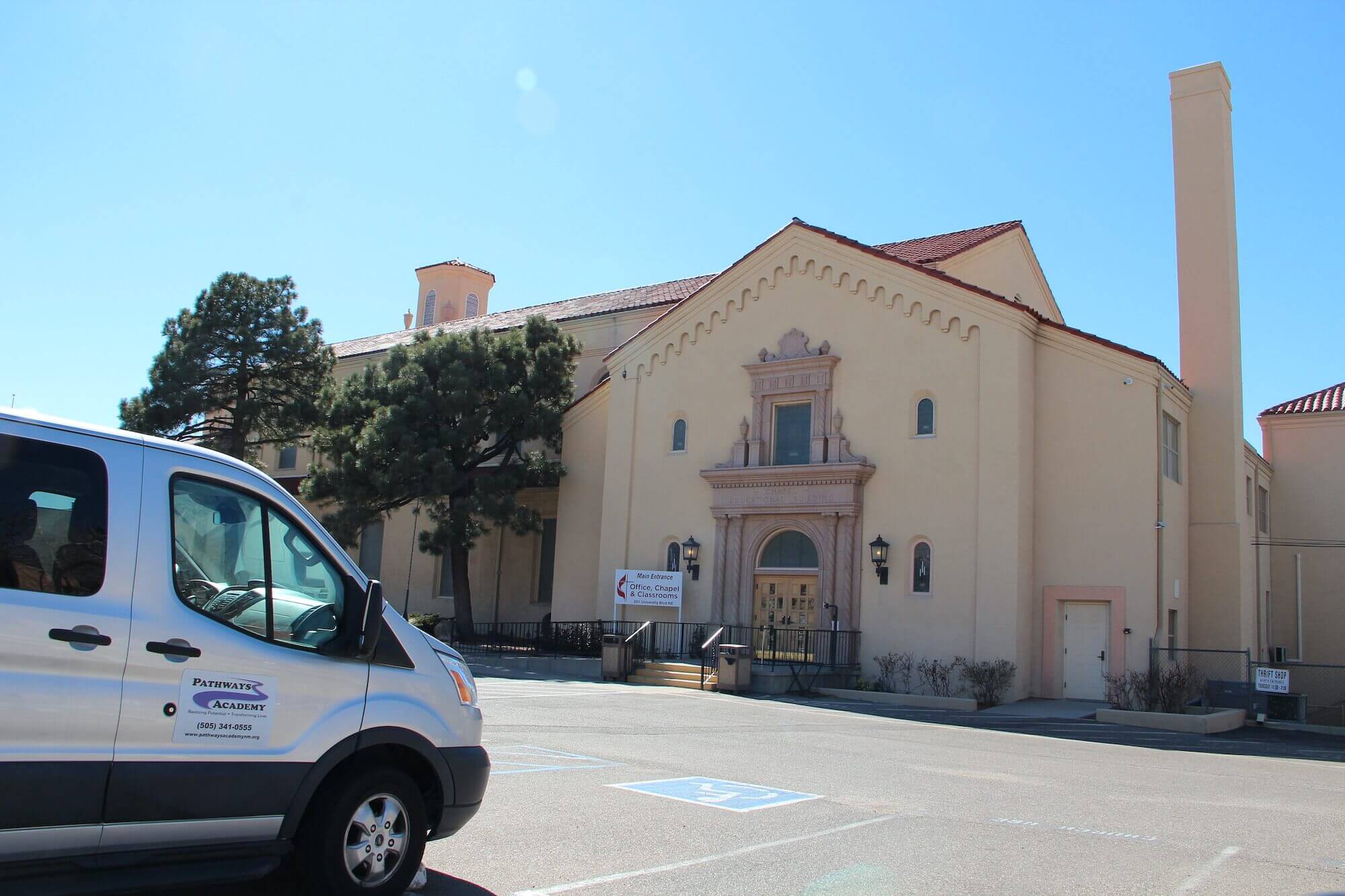 Located in the Sycamore neighborhood of Albuquerque, New Mexico, Pathways Academy is a private non-profit school for children in grades K-12. They strive to create an environment that allows students with unique learning challenges to reach their dreams; this supportive atmosphere is just one of the many reasons why the Pathway Academy has become one of the most sought-after schools in the region. With a team of dedicated educators and staff who are devoted to helping each and every student meet their individual goals, Pathways Academy prides itself on providing a caring and encouraging atmosphere in which all children can grow and develop.
The Eclectic Cave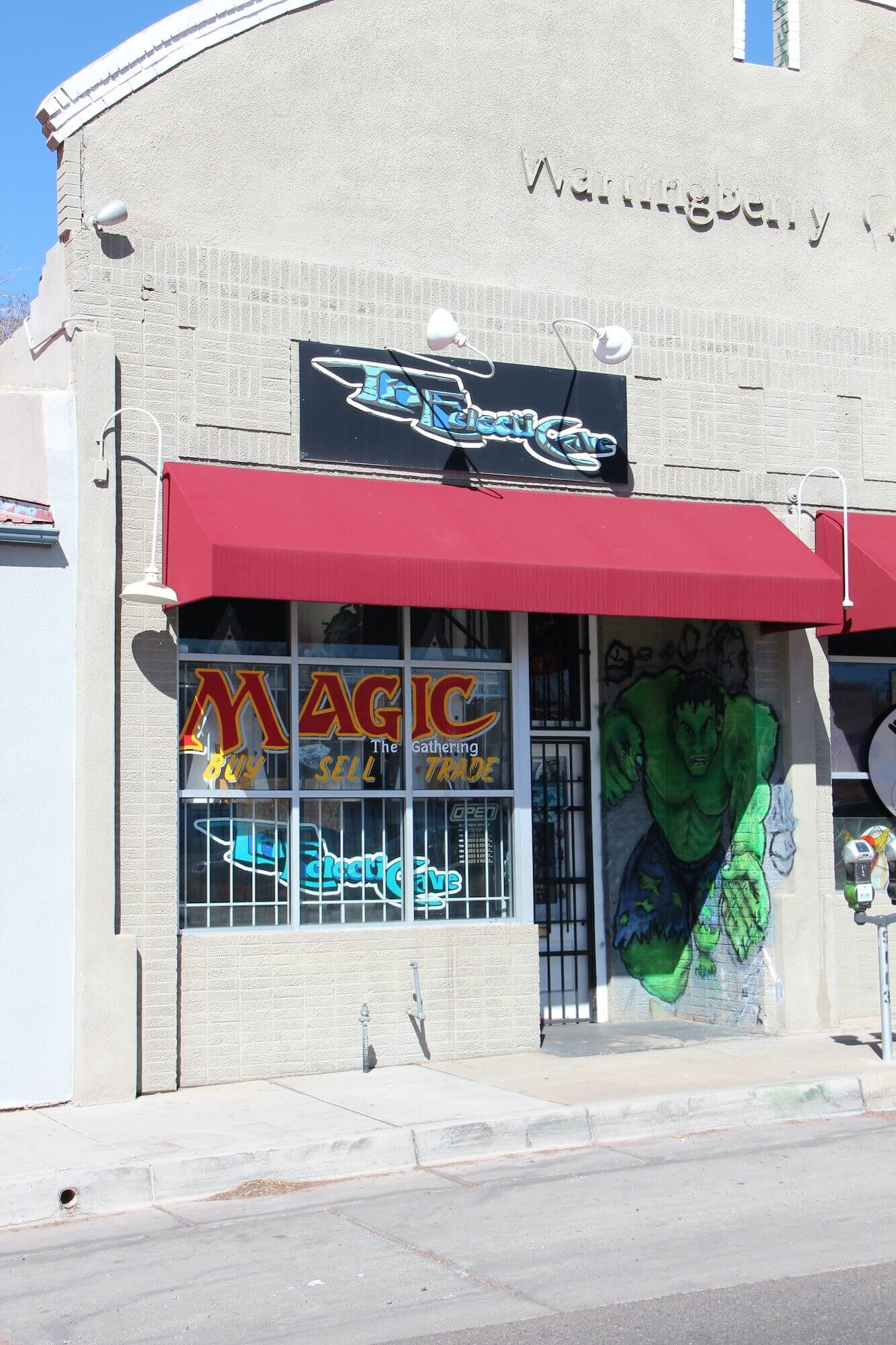 Although many people from Albuquerque drive by it every day, few know that the Eclectic Cave is a hidden gem in the Sycamore neighborhood. The Trading Card store is known as a place of refuge and solace for Trading card enthusiasts all over New Mexico. All sorts of cards can be found inside like MTG Gaming. If you find yourself in Albuquerque and are looking for some Trading Card bargains, look no further than the Eclectic Cave in the heart of the Sycamore neighborhood!
One Google reviewer, Narly shared;
"A friendly place to pick up what you need if you play Magic the Gathering. Can get hectic to get into if you go during high traffic times."
Crossroads Motel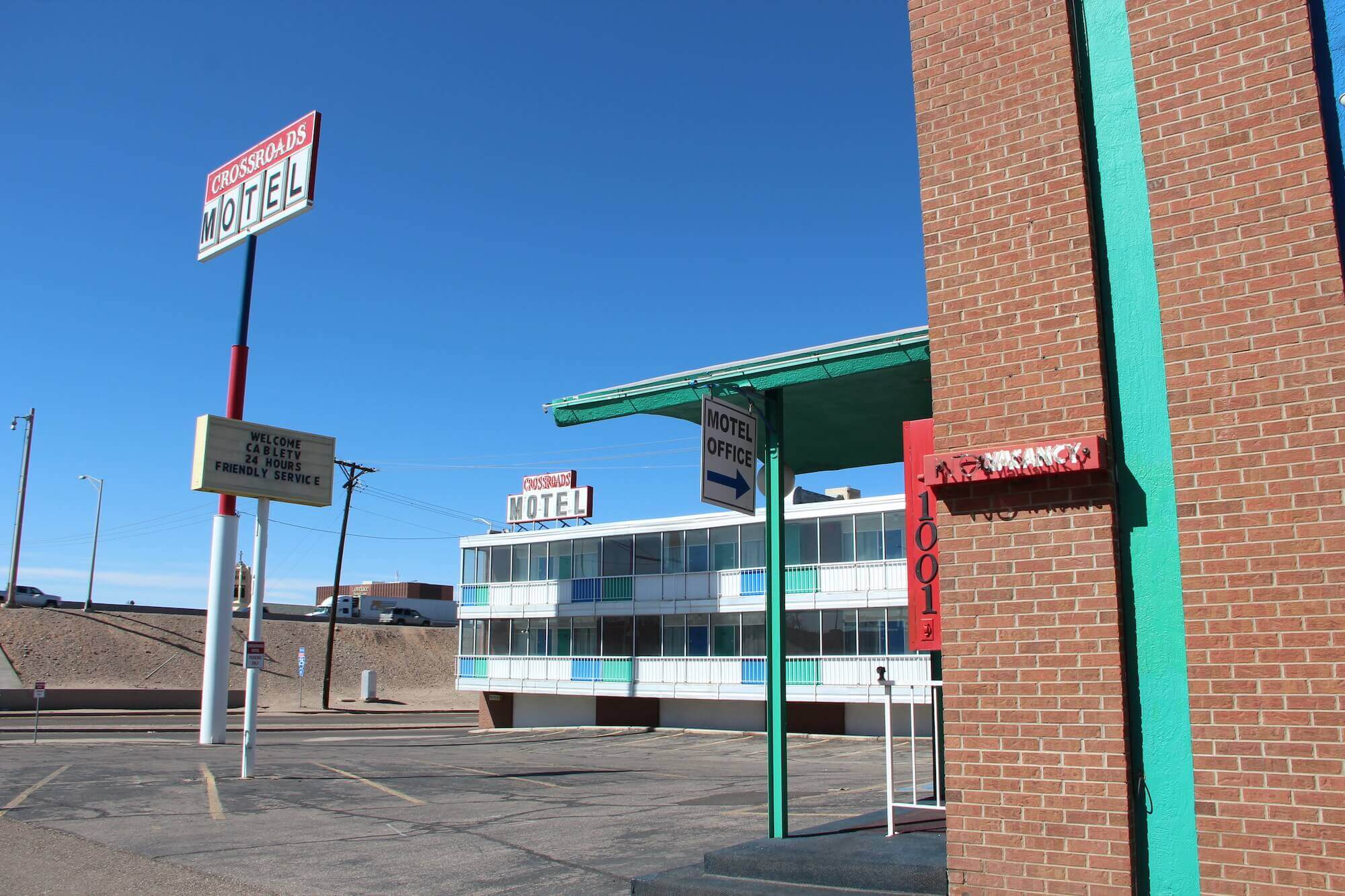 Located in the historic Sycamore neighborhood of Albuquerque, New Mexico, Crossroads Motel is an iconic setting from the popular television series Breaking Bad. It's where the show's main character Walter White stayed when he first arrived in Albuquerque. Even if you're not a fan of the show, this motel makes for an interesting stop.
Driving Directions from Crossroads Motel to ABQ-IT
Drive 11 min (7.4 miles)
Crossroads Motel
1001 Central Ave NE, Albuquerque, NM 87106, United States
Get on I-25 N
2 min (0.5 mi)
Head west toward Oak St NE
233 ft
Merge onto Oak St NE
0.2 mi
Use any lane to merge onto I-25 N via the ramp to Santa Fe
0.2 mi
Follow I-25 N to Pan American Frontage Rd N. Take exit 231 from I-25 N
5 min (5.7 mi)
Merge onto I-25 N
5.4 mi
Use the right 2 lanes to take exit 231 toward San Antonio Dr/Ellison Rd
0.3 mi
Take Ellison St NE to Hawkins St NE
3 min (1.2 mi)
Use the left lane to merge onto Pan American Frontage Rd N
0.1 mi
Use the left 2 lanes to turn left onto Ellison St NE
0.4 mi
Turn right onto Jefferson St NE
0.1 mi
Turn left onto Hawkins St NE
Destination will be on the left
0.5 mi
ABQ-IT
3734 Hawkins St NE, Albuquerque, NM 87109, United States
Can you help us with compliance?
We are the best at complying with HIPAA, so you don't have to worry about anything. We can make sure your business stays in line and complies 100% of the time! Our team has years' worth of experience when it comes down to compliance matters, which means we'll be able to help out any medical practice or laboratory that needs our services right away.
What Kinds of Services Do I Get With Managed IT Support in Albuquerque?
With Managed IT Support, we offer complete "IT In A BOX" or Ala Carte. Whatever it takes to run your business or just a small part. You let us know and we'll build a service agreement that fits.