Movie Theaters, Dental Clinics, and Mexican Restaurants in Taylor Ranch - Albuquerque, NM
Taylor Ranch has a number of movie theaters, dental clinics, and Mexican restaurants we'll discuss in this short post. First, a quick introduction to the area.
Taylor Ranch is one of Albuquerque's neighborhoods that is the farthest to the northwest, located just to the north of the Petroglyph National Monument. The park's visitor center is not far from Taylor Ranch either. Unlike the regions closer to the city center, Taylor Ranch is not laid out in a grid plan. Residential roads wind around corners in the natural landscape. In addition to schools and easy access to the outdoors, Taylor Ranch is home to many magnificent houses.
Flix Brewhouse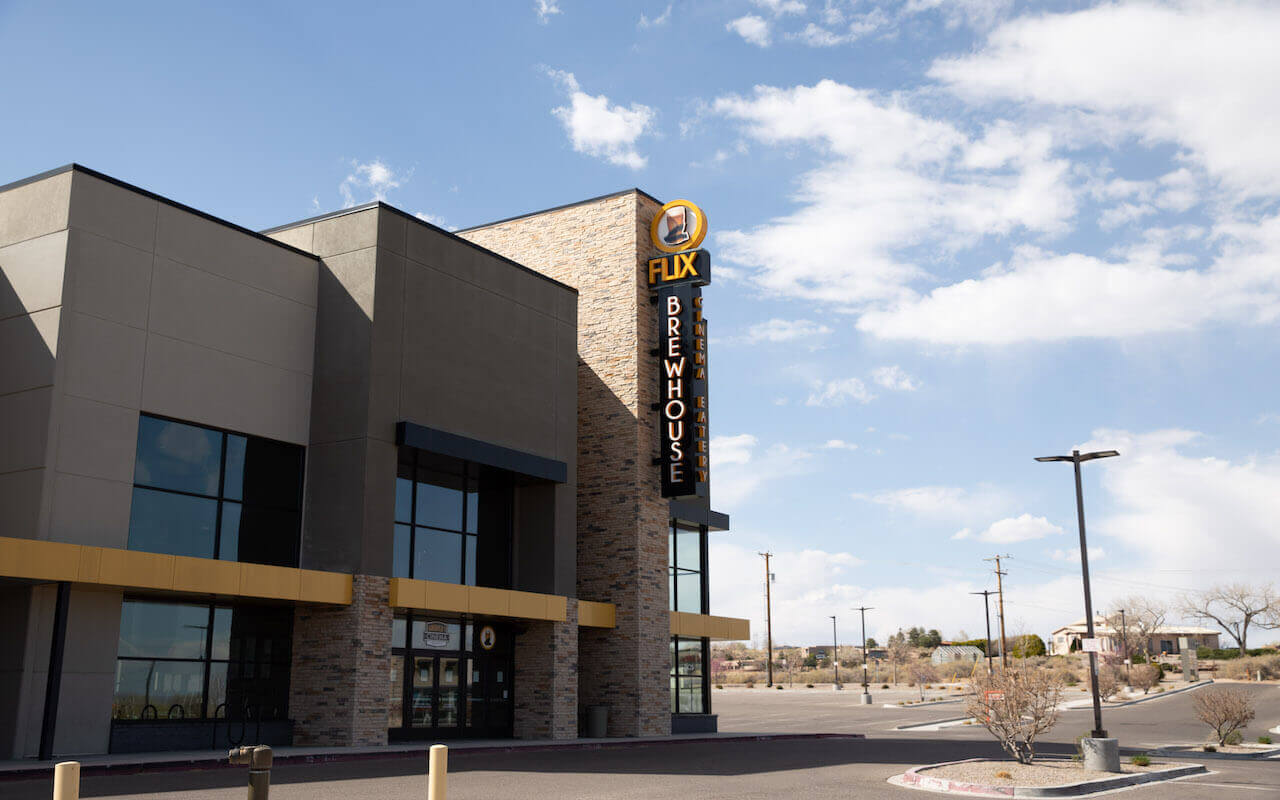 Flix Brewhouse in Albuquerque's Taylor Ranch area is a unique movie-going experience, combining the skill and magic of Hollywood with the comfort and convenience of in-theater dining. The Flix Brewhouse team is dedicated to delivering every detail of the film, from the fist-pumping action sequences to the quiet, heart-wrenching moments, with immaculate sound and visuals. And, as if that weren't enough, Flix also offers delicious food and drinks that can be enjoyed right at your seat. Flix Brewhouse truly takes movie-watching to the next level, making it a must-visit destination for any cinephile in Albuquerque.
Ivory Dental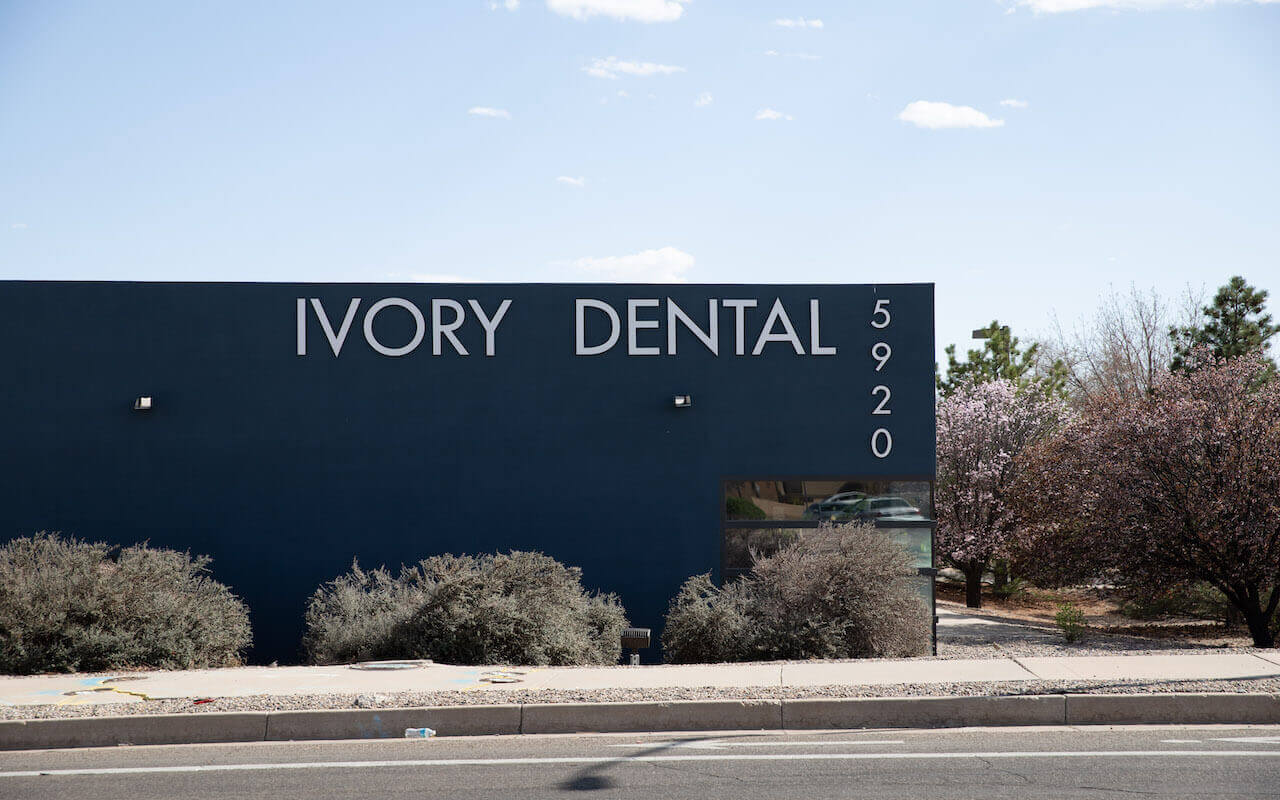 Dr. Brendon Prestwich uses his years of training and experience at Ivory Dental to provide both children and adults healthy, attractive smiles. Through routine dental exams for the whole family, a variety of the greatest aesthetic and restorative therapies available today, they accomplish this every day. Whatever your requirements, they pledge to work with you to create a tailored solution that will improve your entire welfare and oral health.
One Google reviewer, Kristy F. shared;
"Dr Prestwich is great! I had a dentist tell me I needed a crown and got a second opinion from him and he suggested a filling. I appreciate his honesty. I highly recommend you give them a try!"
Garcia's Kitchen Express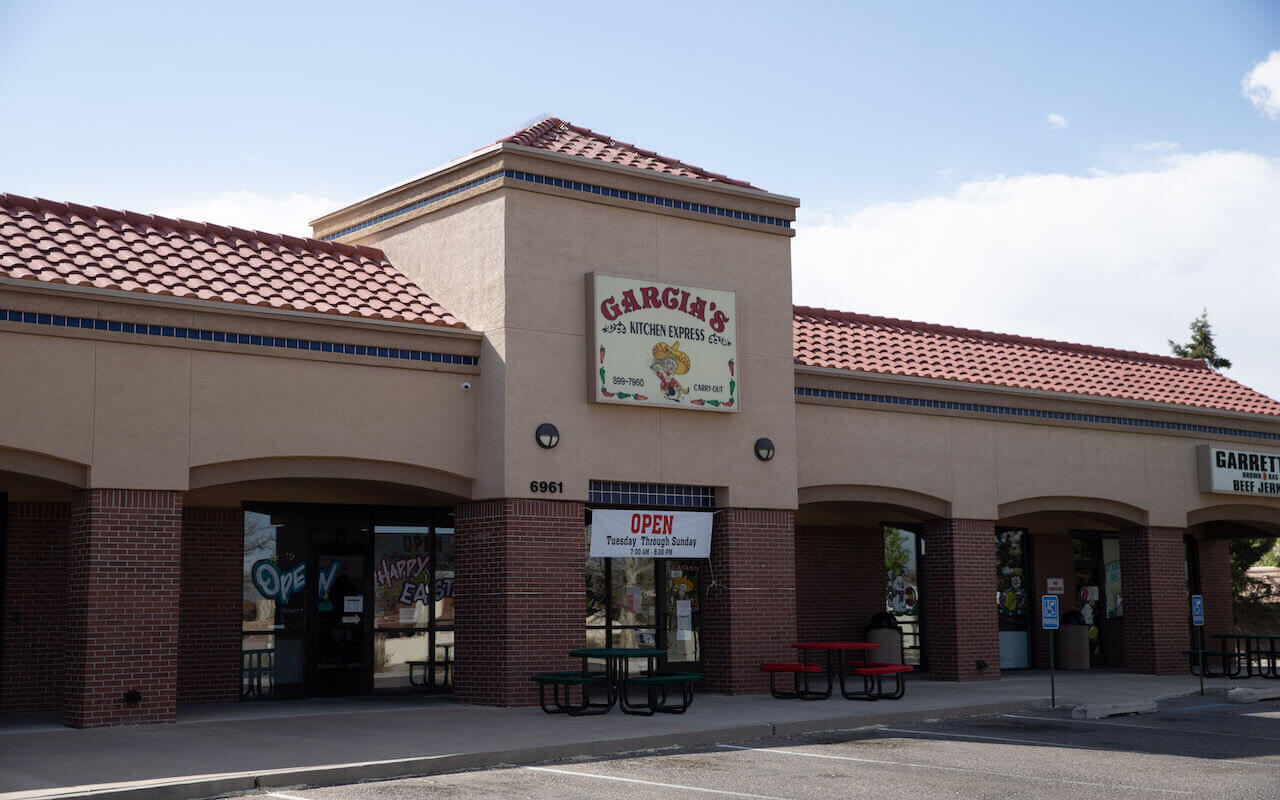 Garcia's Kitchen Express was established by sisters Patricia and Veronica Garcia after receiving permission from their parents. They take great pride in serving you delicious, fresh food every day in a warm setting. You are welcome to eat there or have food delivered to you as you savor their genuine New Mexican cuisine. In the heart of Taylor Ranch, they are close to LBJ Middle School.
Driving Directions from Garcia's Kitchen Express to ABQ-IT
Drive 14 min (8.5 miles)
Garcia's Kitchen Express
6961 Taylor Ranch Rd NW, Albuquerque, NM 87120, United States
Follow Taylor Ranch Rd NW and Calle Nortena NW to Golf Course Rd NW
3 min (1.3 mi)
Head south toward Taylor Ranch Rd NW
187 ft
Turn left at the 1st cross street onto Taylor Ranch Rd NW
0.7 mi
Turn right onto Calle Nortena NW
0.5 mi
Take Paseo Del Norte NW and NM-423 E to Hawkins St NE
10 min (6.7 mi)
Turn left onto Golf Course Rd NW
0.3 mi
Turn right onto Paseo Del Norte NW
1.4 mi
Continue onto NM-423 E/Paseo Del Norte NW
3.8 mi
Take the Jefferson St exit
0.2 mi
Keep right at the fork and merge onto Jefferson St NE
1.0 mi
Turn right onto Hawkins St NE
Destination will be on the left
1 min (0.5 mi)
ABQ-IT
3734 Hawkins St NE, Albuquerque, NM 87109, United States
I'm interested in low prices, but I'm nervous about buying a refurbished computer. How do I know I'm getting a good product?
All of the equipment we sell, including refurbished computers, is covered by a 30-day warranty. There are options for extended warranties.
What brands of hardware do you sell?
We sell all brands, new and used. We have a very large inventory of brands like HP, Lenovo, and Dell. You can find a lot of our used inventory on our Top Rated eBay Store https://www.ebay.com/usr/abq-it