Wells Park has a number of Mexican restaurants, building materials stores, and self-storage facilities we'll discuss in this short post. First, a quick introduction to the area.
Wells Park is a neighborhood in Southwest Albuquerque that has become a popular destination for locals and tourists alike. The area is home to a number of hip hotspots, including restaurants, bars, and shops. Wells Park is also well-connected to Downtown Albuquerque, making it easy to get to the city's many iconic attractions. The Wells Park neighborhood is a great place to live if you're looking for easy access to all that Albuquerque has to offer.
New Mexico Beef Jerky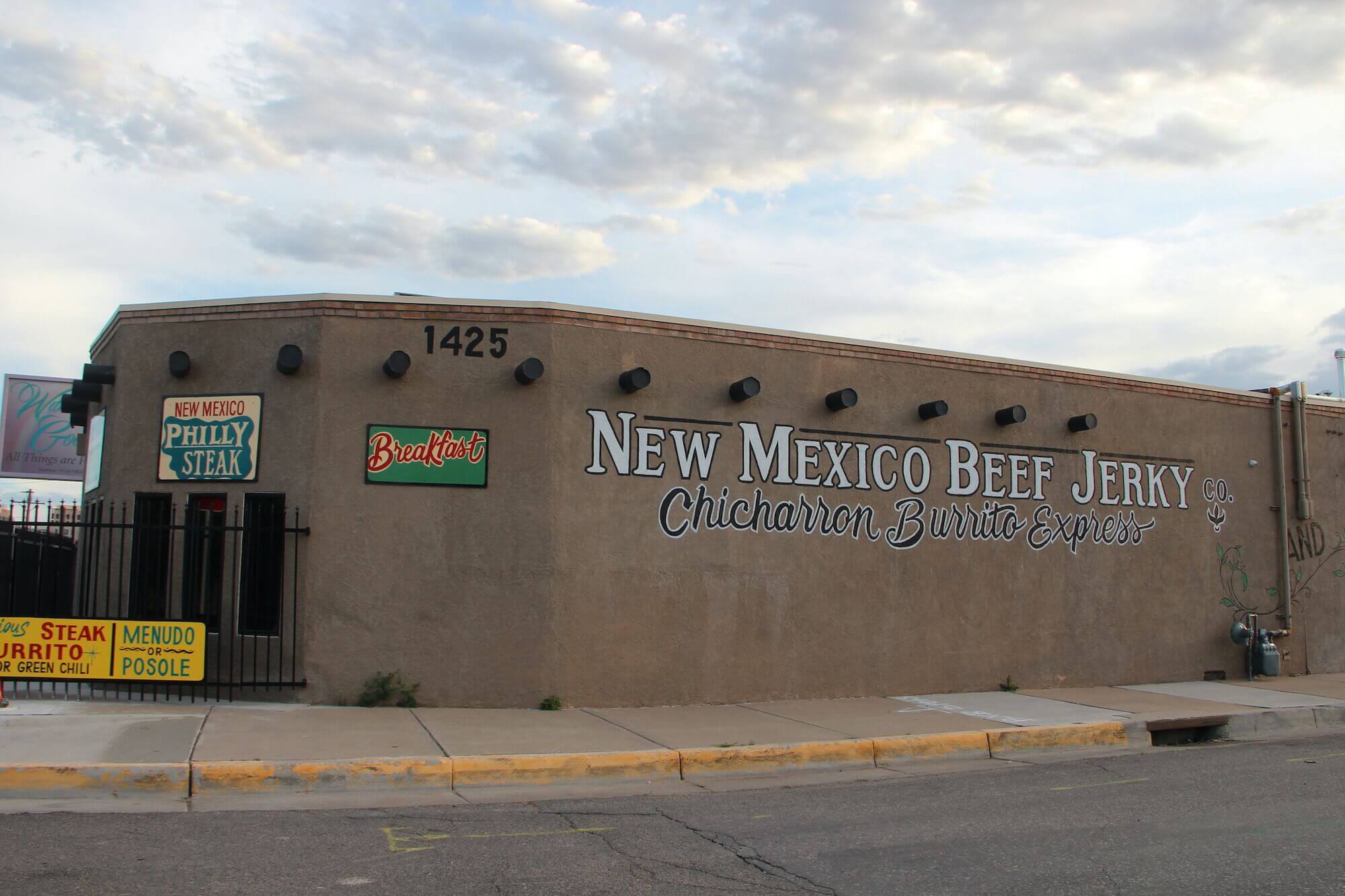 Mexican food is one of the most popular cuisines in the world, and for good reason. The vibrant flavors, colorful dishes, and hearty ingredients are simply irresistible. And when it comes to Mexican food, New Mexico knows how to do it right. The New Mexico Beef Jerky Company is a prime example of this. Specializing in the finest quality beef jerky, the New Mexico Beef Jerky Company offers 12 mouth-watering flavors of beef jerky. Their beef jerky is hung and dried in a controlled environment until the perfect texture is achieved, and then marinated with red and green Hatch chile peppers from New Mexico to create the perfect flavor. Additives or preservatives are never used, so you can be sure you're getting only the best ingredients. If you're ever in Albuquerque, be sure to stop by their Chicharrone Burrito Express restaurant in the Wells Park neighborhood for a taste of true Mexican cuisine. You won't be disappointed!
One Google reviewer, April E. shared;
"Absolutely love the customer service here they are totally awesome and the food was delicious. I got the shredded beef tacos and side of posole, my husband got the green Chile cheese burger and my friend got the chicharron lunch burrito."
RAKS Building Supply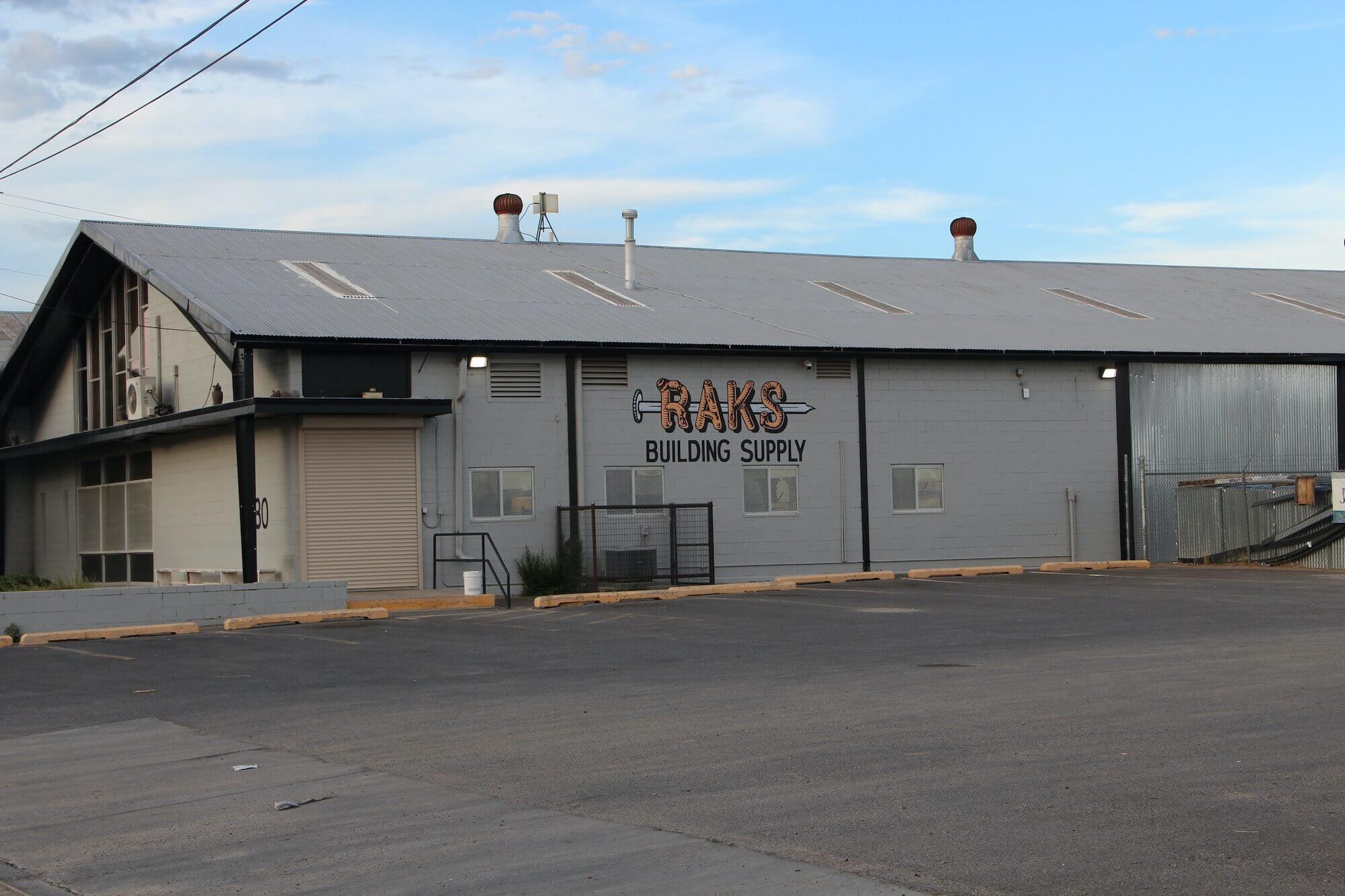 Richie and Kenny had both worked in the building material industry their entire lives before they establish RAKS Building Supply in 1986. They're still active in day-to-day operations and enjoy nothing more than seeing homeowners build their dream homes. It's what inspires them to provide the best customer service and materials possible for their customers as well as a great working environment for their employees. Building strong relationships with both their customers and employees is of utmost importance to them. They're proud to have served the Albuquerque community for over 30 years and look forward to many more years to come. Thanks to Richie and Kenny, the Wells Park neighborhood has a go-to spot for all your building material needs!
Extra Space Storage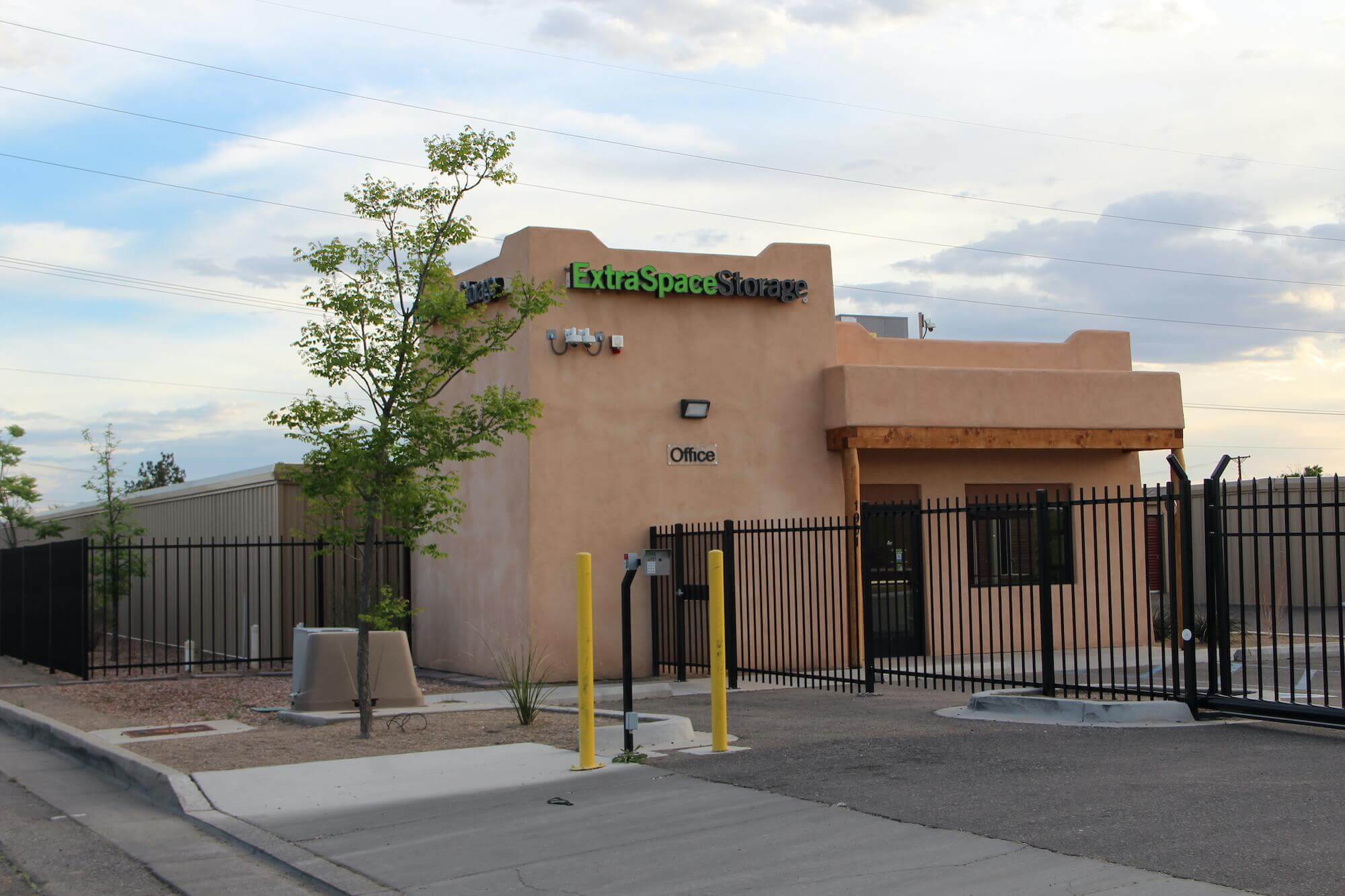 Self-storage units are a great way to free up space in your home or office, and Extra Space Storage is a leading provider of storage solutions. With locations throughout Albuquerque, Extra Space Storage is convenient for all downtown users. The Wells Park facility on 8th Street is particularly convenient, and online bookings offer a nice discount. Whether you need long-term storage or just a place to keep your seasonal belongings, Extra Space Storage has the solution for you. So if you're looking for extra space, be sure to check out Extra Space Storage.
Driving Directions from Extra Space Storage to ABQ-IT
Drive 10 min (7.3 miles)
Extra Space Storage
1901 8th St NW, Albuquerque, NM 87102, United States
Get on I-40 E
2 min (0.6 mi)
Head north on 8th St NW toward McKnight Ave NW
0.1 mi
Turn right onto E Frontage Rd/I- 40 S Frontage Rd
0.2 mi
Use the right lane to take the ramp onto I-40 E
0.3 mi
Take I-25 N to Pan American Frontage Rd N. Take exit 231 from I-25 N
6 min (5.6 mi)
Merge onto I-40 E
0.3 mi
Use the right 2 lanes to take exit 159B-159C to merge onto I-25 N toward Santa Fe
4.9 mi
Use the right 2 lanes to take exit 231 toward San Antonio Dr/Ellison Rd
0.3 mi
Take Ellison St NE to Hawkins St NE
3 min (1.2 mi)
Use the left lane to merge onto Pan American Frontage Rd N
0.1 mi
Use the left 2 lanes to turn left onto Ellison St NE
0.4 mi
Turn right onto Jefferson St NE
0.1 mi
Turn left onto Hawkins St NE
Destination will be on the left
0.5 mi
ABQ-IT
3734 Hawkins St NE, Albuquerque, NM 87109, United States
What Kinds of Services Do I Get With Managed IT Support
With Managed IT Support, we offer complete "IT In A BOX" or Ala Carte. Whatever it takes to run your business or just a small part. You let us know and we'll build a service agreement that fits.
What brands of hardware do you sell?
We sell all brands, new and used. We have a very large inventory of brands like HP, Lenovo, and Dell. You can find a lot of our used inventory on our Top Rated eBay Store https://www.ebay.com/usr/abq-it