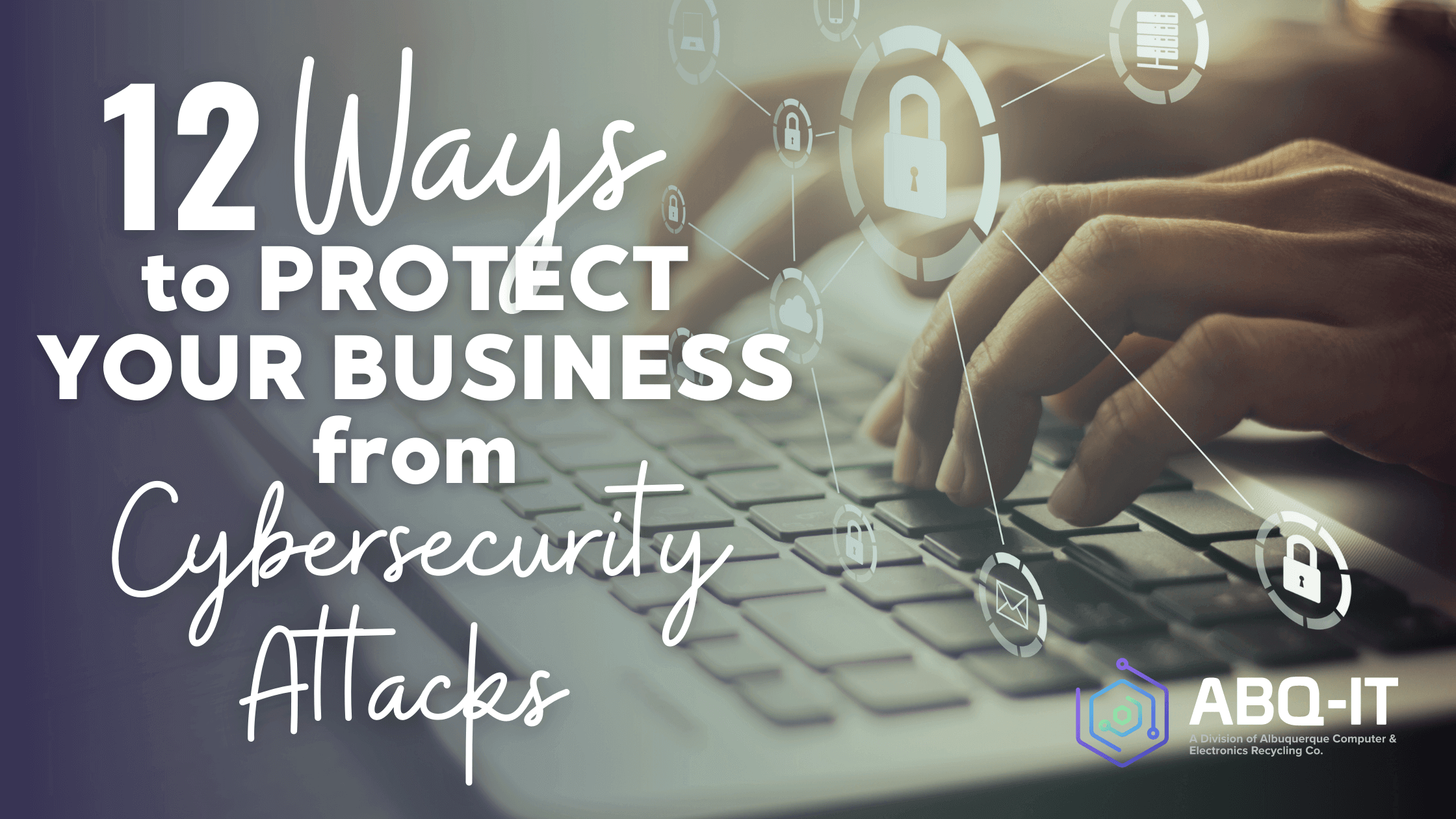 Learn 12 Ways to Protect Your Business from Cybersecurity Attacks
As businesses expand their operations into new territory, it is imperative that the company have a full understanding of its cybersecurity risks. Therefore, before making any decisions on managed security providers or assessing your current strategy for protection against cybercrime and hackers you should be aware of some basics to follow in order to make informed choices.
Private Cloud Computing
The most secure and low maintenance type of cloud computing is a managed private cloud in which one company cares for your entire IT infrastructure. This means that only one organization has access to the resources and computing power, allowing you greater control over the security software in use as well as who should have access to any data stored within it.
SSAE18 II Data Centers
With remote data centers, you're able to keep your business running at all times. With no local servers onsite and the power of a cloud-hosted server being virtually unlimited in its capabilities, there's no risk if anything were to happen nearby that would stop production or access.
Server & Edge Firewalls
A firewall is a highly sophisticated network security device that monitors incoming and outgoing data. It's your first line defense against hackers, who know no boundaries in their quest to destroy or take over networks for profit. The goal of the firewall is to keep you safe by establishing a barrier between your internal network and external sources - like traffic coming from outside the company!
Multifactor Authentication
Multifactor authentication (MFA) is a security mechanism that requires users to authenticate access to systems through more than one single sign-on process. This can be done by combining physical, logical and biometric validation techniques for an especially robust level of secure access control.
Endpoint Protection
Endpoint protection solutions provide a necessary component of full-spectrum security to protect against targeted attacks and advanced persistent threats. Targeted attackers looking for ways to exploit vulnerabilities on endpoints can be prevented through centrally managed endpoint protection, which also protects servers, workstations, mobile devices used in the enterprise network environment.
DNS Web & Content Filtering
DNS filtering is the practice of blocking access to certain sites that have been deemed a threat. Effective DNS filtering can stop up to 88% of malware before it even reaches the network.
Spam Filters
Did you know that nearly half of all the emails sent globally are spam? If this isn't enough to convince you, then just imagine if your inbox was riddled with viruses and phishing attacks. Spam filters will help protect your network from harmful content by detecting unsolicited email so it doesn't get into your mailbox.
Secure Email Encryption
A way of disguising sensitive information by encrypting the content in order to protect it from being read. The sender, receiver and any other recipients have access only with their corresponding keys that allow them to decode messages while keeping others out.
Host-Based Intrusion Detection
A HIDS monitors your infrastructure, analyzes traffic, logs malicious behavior. With it you can detect and respond to any suspicious activity that might be happening in the workplace.
24⁄7 Security Operations Center
Cybercriminals don't sleep and neither can you. A 24 hour SOC offers around the clock monitoring and protection against intruders, so that when your IT team goes home after a long day they know their work is being handled by professionals who will safeguard it until morning hours come again.
Data Loss Prevention
DLP makes sure that users do not send sensitive or critical information outside your corporate network, using business rules to classify and protect confidential data.
Security Awareness Training
The first line of defense for any company is its own employees. Security awareness training provides an opportunity to ensure that your staff knows and understands the best practices in security, which can often be neglected otherwise due to lack of knowledge or interest. The session will provide hands-on experience with simulated phishing attacks as well as basic understanding on how these types of scams work so they are prepared should a real attack occur at their organization.
Many companies rely heavily upon their employee's integrity when it comes to information protection - but what if you could train them? With proper instruction from our team, we believe that organizations would have much less trouble keeping themselves safe online by arming workers with necessary tools before potential incidents happen instead trying to fix things afterwards because everyone has
This list may seem cumbersome, but remember it's just a starting point. A full cybersecurity strategy should also consider any industry compliance requirements, in depth disaster recovery plans, and more. The CompleteCloud Platform includes each of these layers and our team of experts are constantly adjusting to stay in front of vectors and compliance demands.
Not sure if your IT infrastructure includes all of these security measures? Don't hesitate to reach out to us here at ABQ-IT; we'd be happy to help you assess.