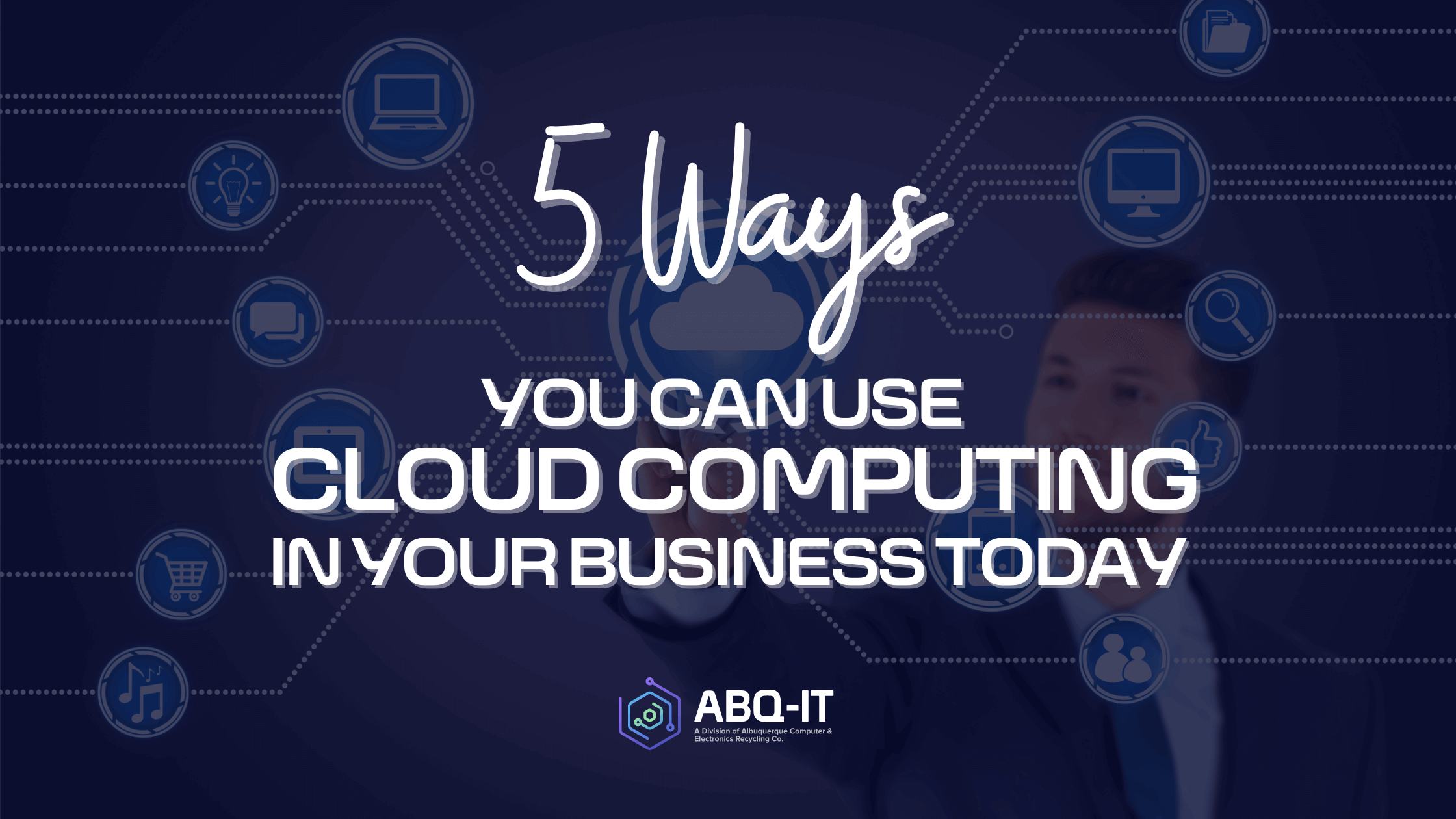 As technology has evolved over the years, we have had to adapt not only how we do business but also for our customers. Cloud computing is one of those technologies that has changed everything and delivered incredible benefits in just a short amount of time span - ABQ-IT provides 5 ways which it will discuss during this talk!
1. How Companies Buy and Utilize Computer Hardware
Hardware used to be bought with an upfront capital expense model. The benefit of this was that the company owned their equipment, but they also had responsibility for maintaining it in order keep things running smoothly and efficiently- which can get pricey! Server & site level hardware could cost thousands upon millions dollars; not including regular maintenance fees associated within any given IT environment.
Cloud computing enables businesses to have amenities such as secure data centers and out of site duplicating capabilities without the need for large capital expenses. This model also results in much smaller monthly payments which makes it easier on an IT budget all around!
2. Creating a Truly Mobile Business and Workforce
With the evolution of cloud computing, employees can now access their work computer from anywhere at any time. They don't need to be physically present in order for them to accomplish tasks and review documents; instead all you'll find is a virtualized environment that feels just like being right next door!
The demand for flexibility by today's workforce is at an all-time high, and there are many businesses who can meet this need with ease. A company that offers remote working options will see improved employee satisfaction which leads to greater productivity as well!
3. Improved Technical Support
As businesses continue to move away from the traditional IT model, and towards outsourcing these roles to a Managed Service Provider (MSP), employees are now able get 24×7 U.S based support just as they would at home or on the road – giving them one stop shopping for all their technical needs while working remotely!
4. Enhanced Cyber Security Measures
Cyber security is a major concern for many companies, and small businesses are at risk too. But with proper planning you can reduce your chances of being affected by these cyber attacks! To help protect yourself from threats we have well-engineered data centers equipped with server firewalls & intrusion detection system (IDS), anti malware software & spam prevention solutions.
5. Improved Disaster Recovery Capabilities
In this day and age, data is the lifeblood of any business. Without it you're nothing but a helpless intellectual deadweight; so much for progress! Fortunately there's no need to worry because even if your building was scorched by fire or washed away in floods - all those precious files are safe at remote backup locations across town (or country).
The benefits of disaster recovery solutions are endless. From being able to restore your data in case you ever get hit with virus or ransomware, these services give businesses peace-of-mind that their business will continue as normal even if they're not fully up and running yet!
To rethink the way they pay for their IT needs, businesses can now access a private cloud environment from Centrality called CompleteCloud. With this robust solution and unique pricing model that never changes even if you need more servers or upgrade an application-we'll provide it all at per user prices without hidden fees!
Cloud computing has revolutionized how we work and interact with our digital devices. If you are looking for a way to improve your business's efficiency, We would love the chance to talk about what cloud services can do for YOU!