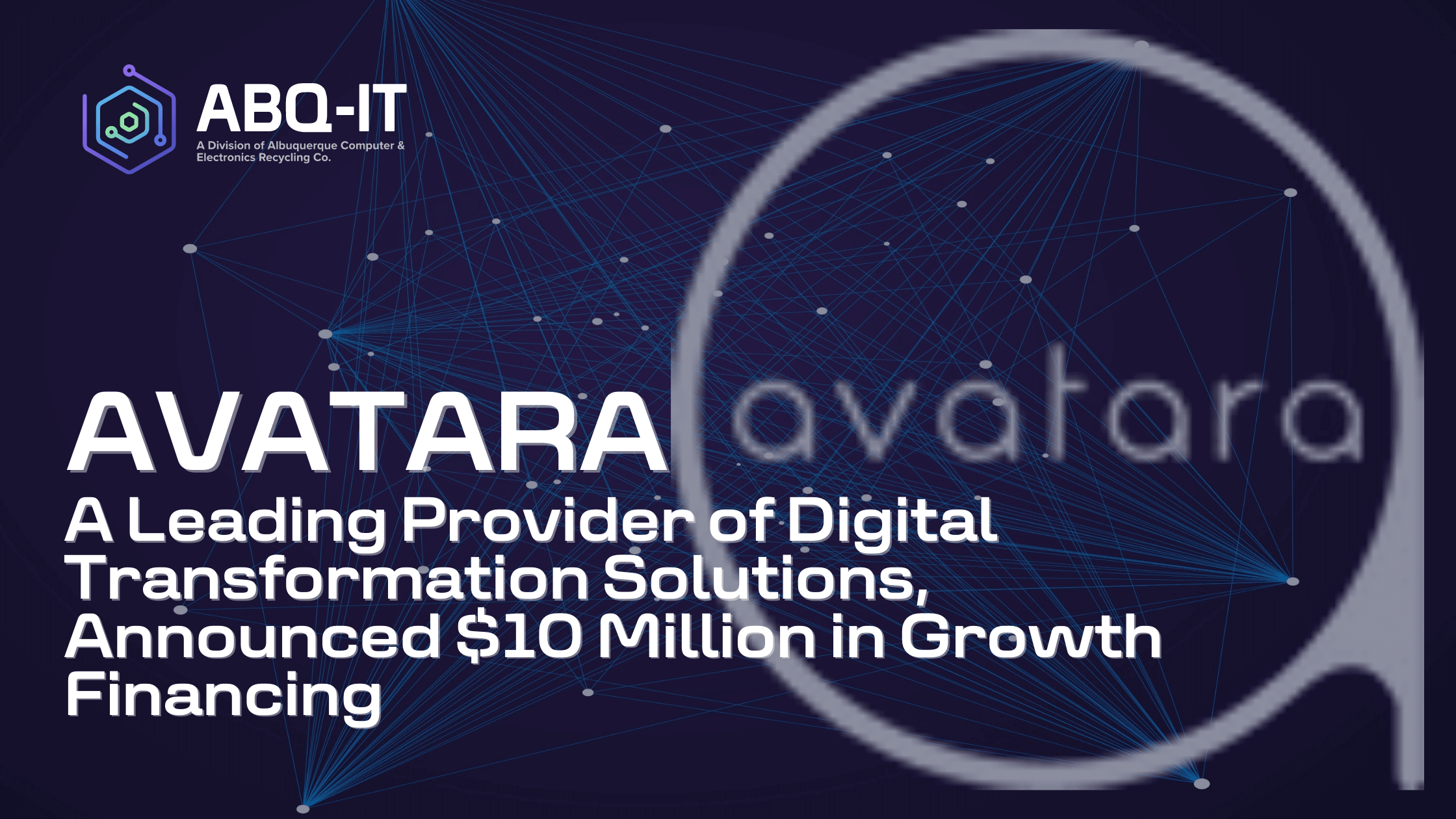 The company is geared up for faster growth with the help of Bank Street Capital Partners and Post Road Group.
June 24, 2019 – St. Louis, MO
The leading provider of outsourced IT and private cloud-based infrastructure, Avatara has received a $10 million growth investment from an investor group led by Bank Street Capital Partners. This funding will be used for enhancing development efforts as the company solidifies its national reach with complete solutions that meet business needs at every stage in their lifecycle.
Rob McCormick, Founder and CEO of Avatara for over ten years has been working to build the company up organically before investing in this new deal. With their recent Series G funding they will be able to grow at an explosive rate with plans on taking advantage from private cloud adoption among small businesses nationwide which is something that both Bank Street Financial Services LLC or Post Road Capital Management have agreed upon as well.
The president of Avatara, Ben Scully said that they experienced record growth in 2018 as their channel partners recognized the company's CompleteCloud solution for customers looking to secure private cloud infrastructure. This all-inclusive model is perfect across industries such as healthcare and defense contracting/manufacturing where security concerns are top priority; it has become an attractive investment opportunity with this focus on securing customer data within its own facilities while also servicing existing clients through increased service offerings like 24x7 support services."
The implementation of remotely hosted cloud services and applications is increasingly replacing in-house server based IT. This rapid growth has caused companies to focus more on their core business competencies, which leads them towards outsourcing any current tasks that are not critical enough for success or too time consuming when considering how much they can learn from experts with years experience doing something better than anyone else might hope at some point down the line!
In today's climate, many companies are looking for a way to meet their security and compliance needs without the necessary in-house knowledge. Avatara offers private cloud services that can provide these solutions by providing SMBs with onsite or off site options depending upon budget restrictions as well eliminating any upfront capital expense of refreshing aging hardware while also managing an IT infrastructure at your site!
About Avatara
Avatara is a premier provider of IT solutions that have been providing custom services to companies nationwide for over 14 years. They are experts in cloud computing and private clouds, with expertise across many different industries from healthcare & insurance providers all the way down through small-and medium sized businesses (SMBs). With more than 15000 clients rapidly growing together thanks their industry leading environment design team at Avata undead - they can't be beat when looking into your future needs!