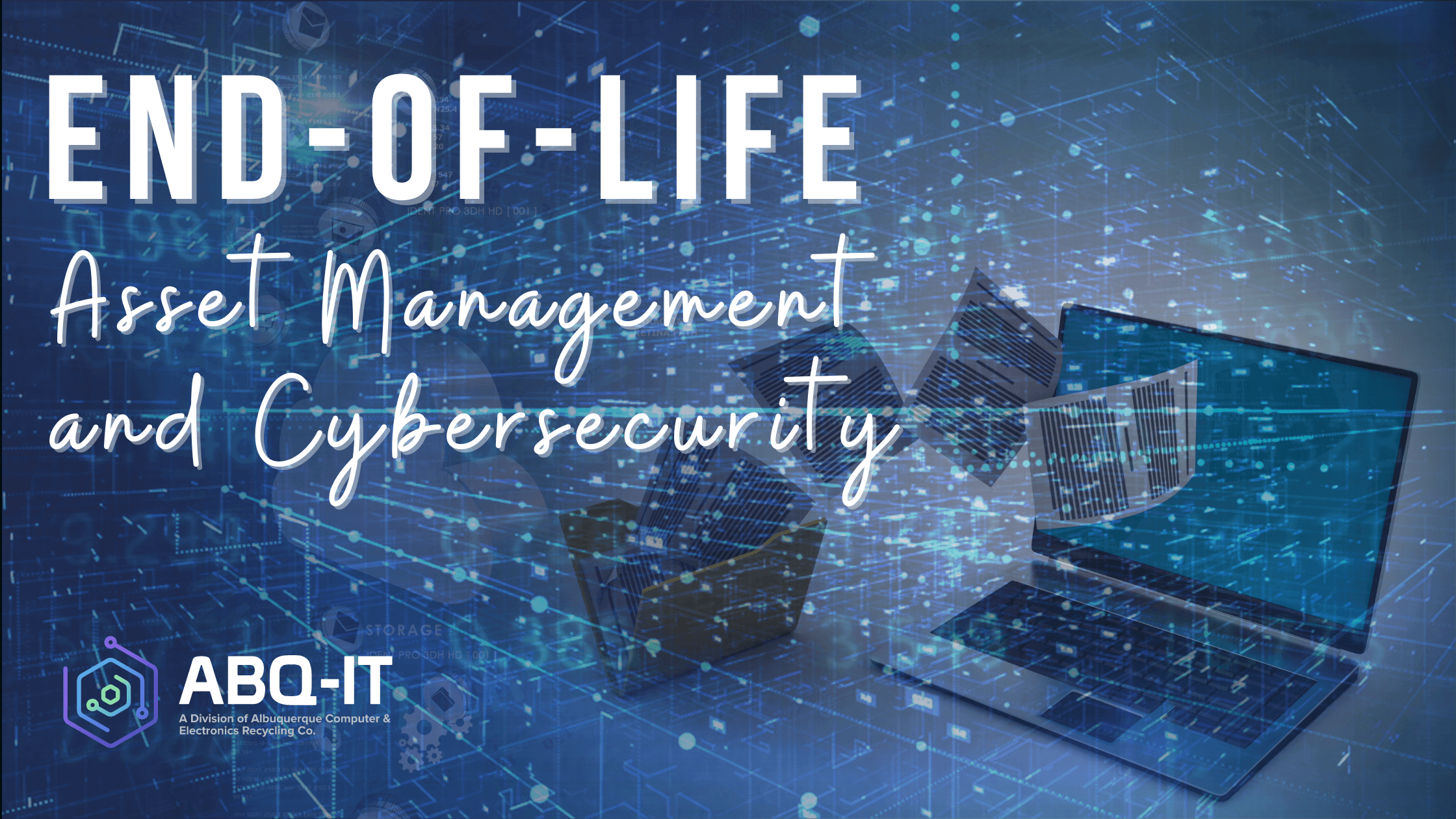 End-of-Life Asset Management and Cybersecurity
At ABQ-IT we talk a lot about the importance of cybersecurity, including all the things you can do to prevent cyber attacks and what to do if you experience a breach. But what happens when your hardware is at the end of it's life? It's only natural that our sister company, Albuquerque Computer and Electronics Recycling Co. specializes in in ITAD services, or IT asset disposition. In this article, we'll talk about the important role of asset disposition and data destruction in cybersecurity best practices.
What is IT asset disposition?
In any business that has customer data stored on their hardware, and even more so in industries with compliance regulations, you can't just take your computer down to the dump when it's at the end of its life. Most business owners know this, but small businesses and businesses newer to cybersecurity awareness might not be sure exactly how to dispose of outdated hardware. 
Obviously, you don't want company secrets or private client information getting into the wrong hands. Even if your following all the cybersecurity best practices day to day, not disposing of hardware properly is a major liability. 
That's where IT asset disposition comes in. An electronics recycling company can recycle the hardware, and processing components that can be reused or recycled. And they'll also destroy the data.
A good recycling company that follows compliance should be able to provide you with proof of chain of custody with secure transportation from the time your assets are picked up to final disposition. Additionally, if you have hardware that is remarketable after the data is wiped, ITAD will resell your hardware and come up with a fair revenue share plan.
ABQ-IT Provides Full-Service Cybersecurity
Because of our relationship with our sister company, ABQ-IT is able to truly offer our customers full-service cybersecurity. We help our clients dispose of their end-of-life equipment in a way that ensures data destruction. And, we care able zero waste to landfill so that companies can benefit from environmental practices as well as safe disposition.
Because this service is in such high demand, Albuquerque Computer & Electronics Recycling Co. provides asset pick-up from all over the nation. Companies of all sizes trust us with their IT asset disposition. Our crews go all over the U.S. to help companies recycle their end-of-life IT assets in a way that is ISO 14001 certified. And, our clients range from Fortune 1000 companies to state and local governments.
If you want to learn more about end-of-life IT asset disposition and how that increases your business' cybersecurity, please give us a call or fill out the form on our website.