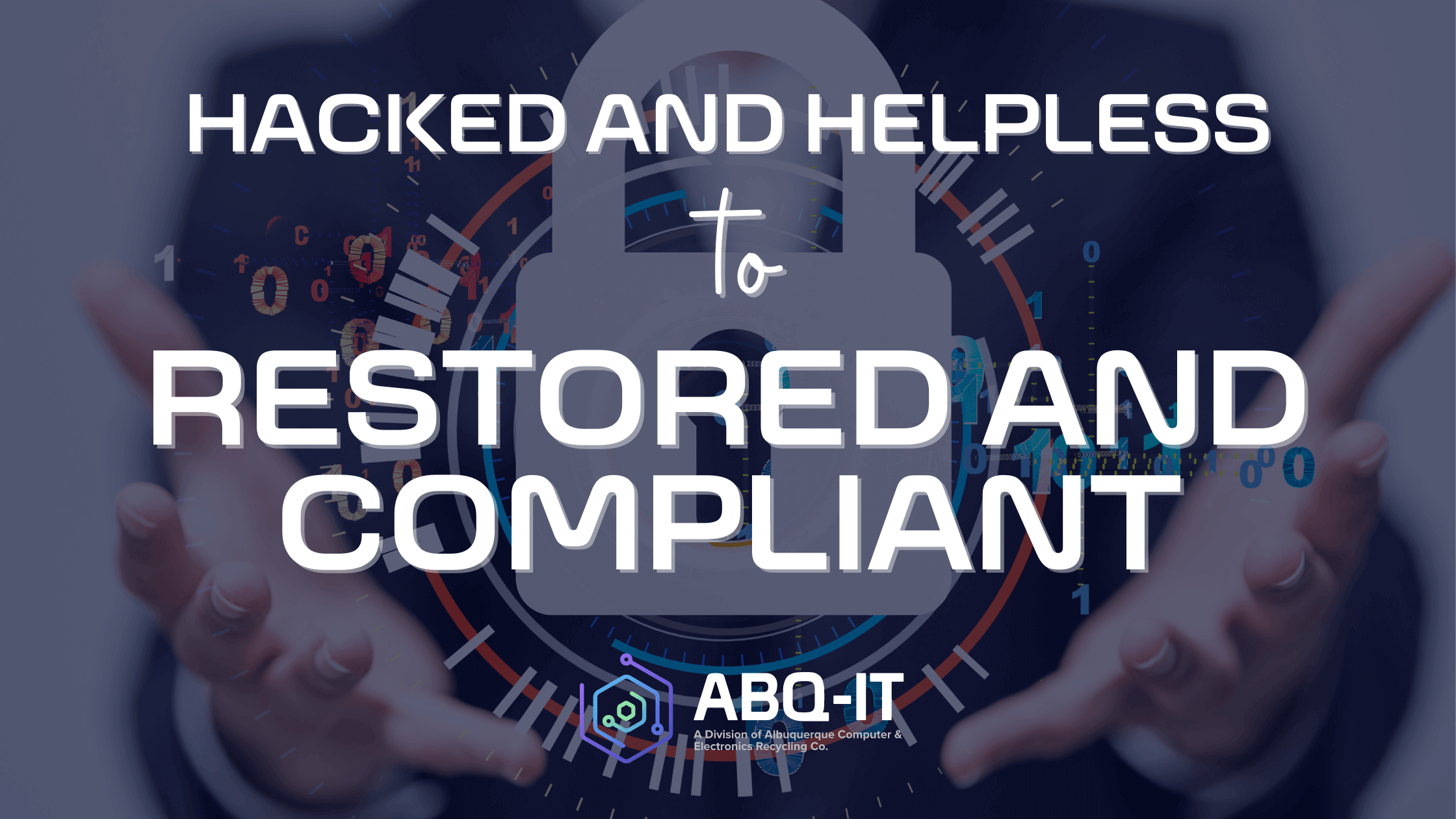 When a manufacturing firm was hacked, it found itself in the midst of a chaotic mess. Their systems were compromised and customer data appeared to be at risk—but with the help of CompleteCloud Platform the crisis was averted!
The Break Down | When Cybersecurity Crisis Strikes
Imagine waking up on Monday morning to discover your company has been hit with ransomware that essentially shut down the business. Worse than that? When calling your IT provider for help, you find out they are helpless because the IT company itself was also infected. Our partner CompleteCloud shared the following story from a customer.
"I was one of the people saying 'our systems are so good, this could never happen'…and then it happened," said the company's owner.
She had been in conversation with Avatara about a DoD-compliant solution, and she finally realized that CompleteCloud would meet all of her company's IT needs and was seriously considering transitioning. 
The need wasn't urgent until now. When she felt panic rising up inside of her, unable to expand or operate; the only option left was to ask Avatara.
The Saving | Experts in Cybersecurity and IT
The team worked quickly to ensure that the site was stable and safe. They contacted insurance, forensic, and legal teams who formulated a plan for remediation work before the Director of System Architecture arrived on-site Tuesday afternoon with an isolated list - made sure that back-ups were available, and the site survey was completed.
Within 48 hours of the attack, CompleteCloud desktops and email were up so they could get back to business.
By the end of this week, the clients were delivered and set up. Data restoration was moved to Avatara HQ while JobBoss was upgraded in order for it to be operational again within just two weeks since their network had been targeted by hackers who carried out an extensive attack.
"Avatara showed up like superman in a cape," said the owner. "I had no idea how we were going to make it through the incident. They helped us 24⁄7 until our systems were restored. And we had only been a customer for a couple days; to me, that's really good business."
The Outcome
CompleteCloud's features are more than just 24-hour support, security, and compliance. The company mentioned is able to leverage all of the other benefits that come with using Complete Cloud after its restoration!
"It's also very convenient that our team can access their workstations securely from any device with CompleteCloud," said the owner. "With new work processes that have moved offsite, our team can interact with our network seamlessly and efficiently from anywhere."
CompleteCloud's ability to save organizations from potentially devastating cyberattacks is always impressive, and this recovery timeline speaks volumes about our support. The following is an example of what we typically see at CompleteCloud. This recovery timeline should be enough to impress even the most hard-shelled IT professionals out there—and it's standard procedure for our customers!