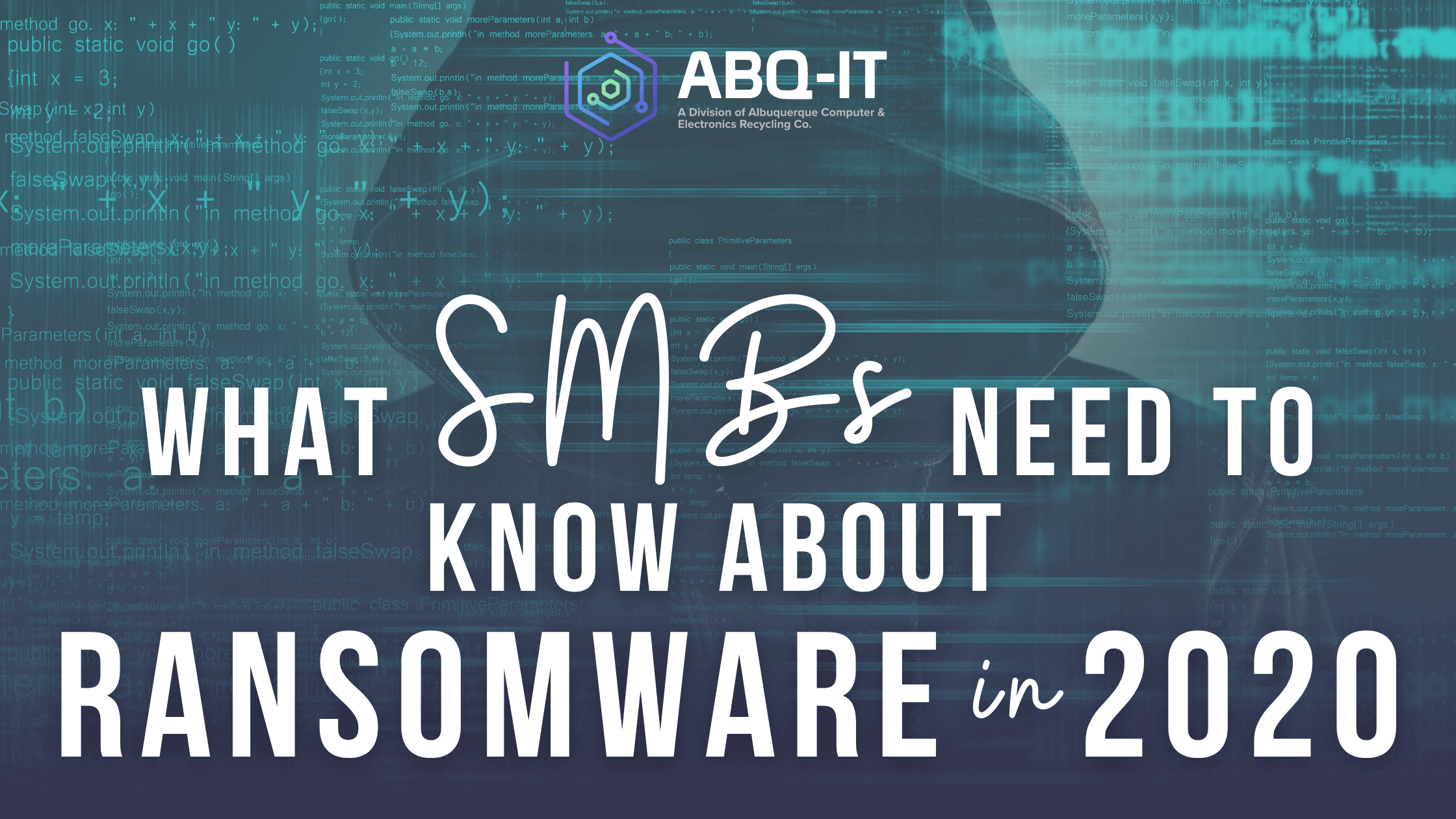 The State of the Channel Ransomware Report - SMBs Need To Know This
The 2020 Datto's Annual Global State of the Channel Ransomware Report was just released and it contains a wealth of valuable survey findings. For those who don't speak IT, or for those without time to read this 22-page report (aka every small business owner), we've boiled down what you'll want to know most from this excellent new research study.
Key finding: This year, the average downtime resulting from a ransomware attack in the US is $308,900.
Why it matters: When disaster strikes, it doesn't matter how big or small your company is. The cost of downtime for SMBs in 2020 was nearly 50x more than the ransom requested by hackers at an average rate of $6,200 per incident! Investing in multilayered security measures now will save significant time and money later on–even if you have a solid revenue goal this year.
Key finding: Half of ransomware attacks averted antivirus/anti-malware solutions.
Why it matters: It's necessary to stay up-to-date on the latest cybersecurity threats. For instance, more and more businesses are vulnerable to ransomware attacks because cybercriminals continue getting smarter with their tactics. With a BCDR plan in place you can mitigate downtime when faced with an attack like this one since it will ensure that your business is operational even if disaster strikes!
Key finding: The number of ransomware attacks and security vulnerabilities reportedly increased during COVID-19.
Why it matters: Remote workforces and cloud computing inherently come with more security vulnerabilities, unless employees are utilizing a secure private infrastructure such as CompleteCloud. COVID-19 has forever changed the way people work - meaning this problem will persist beyond the pandemic! Smart leaders are investing now in long-term remote work solutions to future proof their business.
Key finding: Of ransomware attacks on SaaS applications, Microsoft was hit the hardest, followed by Dropbox and Google Workspace.
Why it matters: The more applications your company uses, the higher risk of attack. That's why ABQ-IT is constantly innovating to ensure all productivity and collaboration tools a team could need are available directly within CompleteCloud.
Key finding: 84% of MSPs are 'very concerned' about ransomware, but only 30% report that their clients feel the same.
Why it matters: A shocking 95% of MSPs agree that their own businesses are increasingly being targeted with attacks, according to a recent survey. The worrying trend is indicative of the lack of cybersecurity education for employees and could be detrimental if left unchecked by company-wide efforts from top down. If your MSP hasn't had a conversation about security with you yet or has not offered any guidance on how best to protect yourself against these threats, it may be time to seek out an MSSP (Managed Security Service Provider). 46% of surveyed managed service providers have partnered up together as they now understand this need themselves; securing both clients and their own enterprises while keeping them profitable at the same time!
Key finding: 50% of SMBs increased budget for IT security in 2020.
Why it matters: When it comes to the impact that cybersecurity can have on user productivity and a company's ability to generate revenue, strong security is undoubtedly an invaluable competitive advantage. And solutions which allow employees to return to work promptly following attacks should be considered essential.
If there is any uncertainty about whether your company would be able to avoid (or quickly bounce back from) a cyberattack. We're happy to help you assess how well prepared for this type of attack you are!