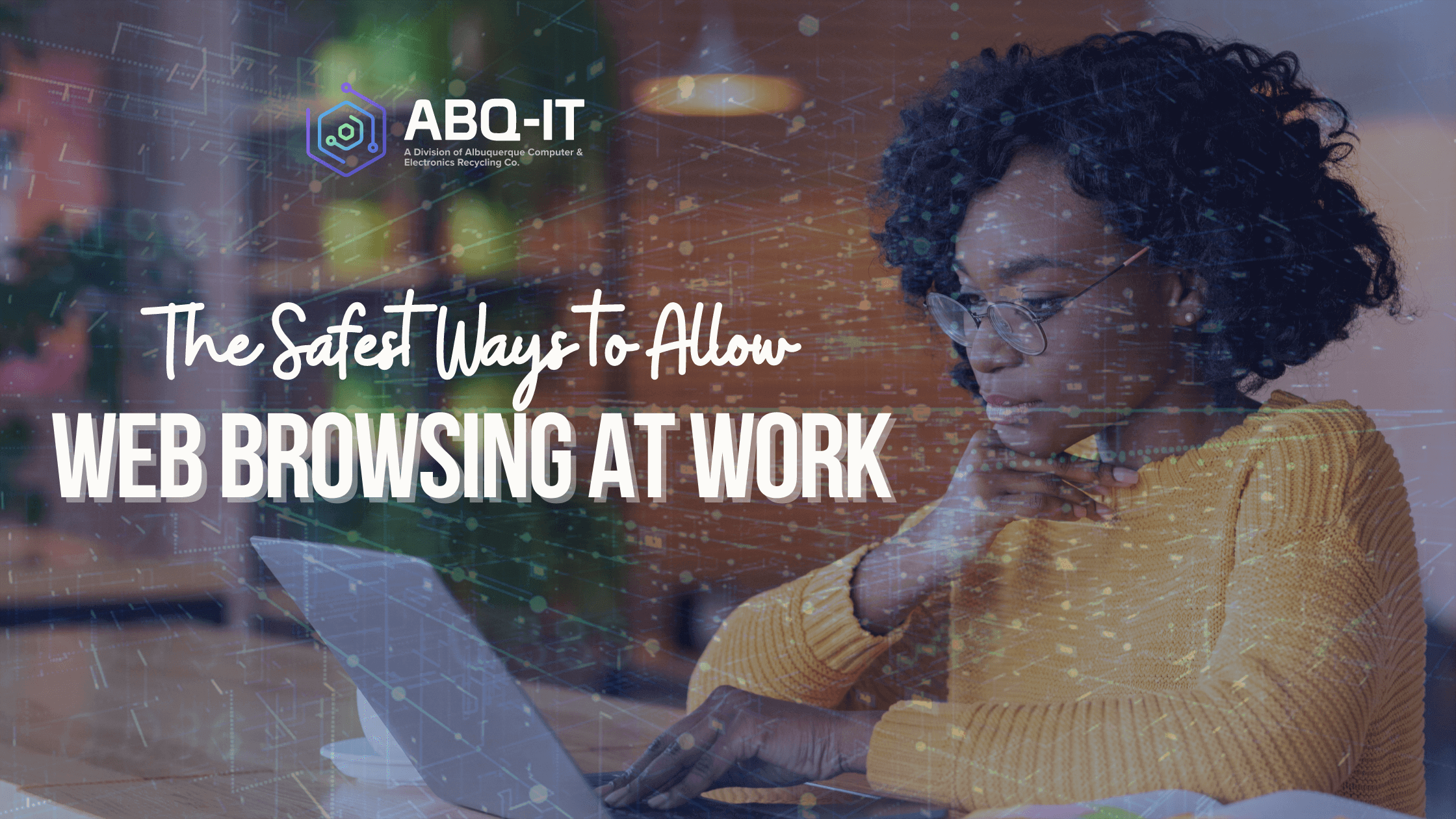 Whether surfing the internet is a part of your team's jobs or you just know that it happens during downtime, web searches can be a source of cybersecurity breakdowns. At the very least, web searches track the products bought, sites visited, and even personal and business information, which businesses don't want. 
As an IT company in Albuquerque, we wanted to share the best ways to search the web to keep your company's data safe.
Incognito Mode in Google Chrome
Chrome is already one of the most popular browsers out there, and the Incognito Mode feature is a great way to search the web without Chrome tracking your history and habits. In Incognito Mode, the information you enter on web forms won't be saved either. However, it doesn't block your IP address or hide your identity from sites you visit.
InPrivate Mode in Microsoft Edge
InPrivate Mode is very similar to Incognito Mode in Chrome. While InPrivate Mode doesn't save data from forms or browsing history, it does share your IP address with websites you visit. Both of these browsing modes (Incognito and InPrivate), and similar features on other search engines keep information from being stored locally on that device. But they still don't prevent your computer's information from going out into the world wide web.
VPN
Most IT experts suggest combing private browsing modes with a VPN for maximum security. If you aren't already familiar, a VPN is a virtual private network. Most medium to large businesses operate on a VPN simply because the volume of private company data. But newer businesses and smaller, scaling businesses are the ones we see that aren't yet taking advantage of a VPN.
A VPN encrypts your data while online, effectively hiding your IP address from websites you visit and protecting your online identity. It makes web use at public Wi-Fi spots safe and keeps outside bad actors from encountering company data.
Tor
If you aren't already familiar, Tor is an open source code web browser that is often thought to provide the highest level of security on the internet. It protects users' identity by bouncing traffic around, hiding the true IP address of the browser. The transparency of the source code for Tor is what makes it so trusted. But, if you've heard of Tor, you've also probably heard of Tor's negative reputation. Since it truly does protect people's online identities, it is sometimes used by people with malicious intentions and it known for its connection to the dark web. Additionally, users complain that Tor can be slower than other web browsers, and it prevents you from being able to access certain websites that block Tor users (specifically government websites.) Whether or not you want to encourage the use of Tor in the workplace is up to you, but it's good to know that you have more browsing options if security is of the highest priority to your team.
Cybersecurity Audits for Albuquerque Businesses
While we've explained some of the safest ways to have your employees use the internet at work and on work devices, you may still have questions. ABQ-IT would love to help you and your team set up a VPN or just talk cybersecurity risk. In a cybersecurity audit, we will show you where your business is strong and where it is vulnerable. Give us a call today at (505)582-6583 or fill out the contact form on our website to get started.